This edition of Today in Books is sponsored by The Plastic Magician by Charlie N. Holmberg.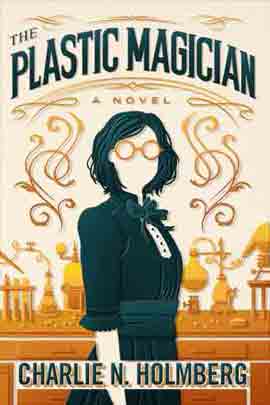 ---
N.K. Jemisin Wins Nebula For Best Novel
The 2017 Nebula Awards were announced over the weekend. N.K. Jemisin won Best Novel for the final installment of The Broken Earth series, The Stone Sky. All Systems Red by Martha Wells won Best Novella, and "Welcome to Your Authentic Indian Experience™" by Rebecca Roanhorse won Short Story. Click here to check out the full list of winners.
The Female Anthology Series Based On NY Times Obituaries
The New York Times is working with Paramount Television to produce a series based on the The Times' Overlooked section. Overlooked highlights the women visionaries and trailblazers who were left out of the mostly male, mostly white obituaries. Women who have been featured in Overlooked include Jane Eyre author Charlotte Brontë, and investigative reporter Ida B. Wells, who campaigned against lynching.
A New Literary Festival In New York
Deep Water Literary Festival is coming to Narrowsburg, New York. The inaugural event features a marathon reading from Emily Wilson's new translation of The Odyssey. Readers will include Mark Ruffalo, Marlon James, and Tilda Swinton. The festival will be held this summer, June 15-17.
We're giving away $500 to the bookstore of your choice! Enter here!