This edition of Today in Books is sponsored by Page Anchor.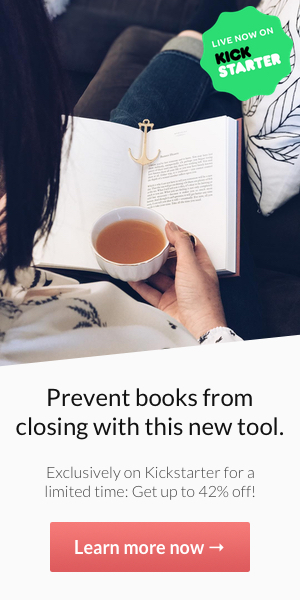 ---
Read A Brand New Short Story By Stephen King
Stephen King got on Twitter to gift us a free, brand spankin' new short story. He tweeted, "think of it as an appetizer to the main course, THE OUTSIDER, coming next week." The Outsider is King's upcoming supernatural thriller about a gruesome and confounding investigation surrounding the murder of a young boy.
Cast Reveal For Netflix She-Ra Reboot
Noelle Stevenson's She-Ra is coming to Netflix later this year, and we got a cast reveal! Kids of the 80s, celebrate. Stevenson, the Lumberjanes and Nimona creator, is an executive producer on the DreamWorks Animation Television reboot She–Ra and the Princesses of Power. The cast includes the voices of Young & Hungry's Aimee Carrero as Adora/She-Ra, Grey's Anatomy's Sandra Oh as Castaspella, and Orange Is the New Black's Lorraine Toussaint as Shadow Weaver.
Lisbeth Salander Gets Comic Series
Lisbeth Salander is getting a comic series. The Girl With the Dragon Tattoo character will feature in a Titan Comics series, The Girl Who Danced With Death. The first book in the series is slated for an August 15 release.