This edition of Today in Books is sponsored by Read It Forward Book Recs.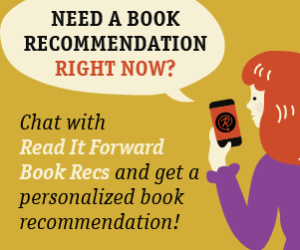 ---
Hamilton: The Exhibition
Chicago gets first crack, lucky ducks. The Hamilton musical writer and creator Lin-Manuel Miranda and his producer Jeffrey Seller are opening "an interactive, immersive, one-of-a-kind, only-in-Chicago attraction designed to tell the story of Alexander Hamilton and the founding of America." Don't worry too much about that "only-in-Chicago" part–the exhibition will likely go on tour.
What Happened To FanCon?
If you fell down the rabbit hole of #FanConFallout trying to make sense of what happened to the event poised to be a celebration of marginalized fandom communities, you might want to read this Vulture story. The piece takes us behind the convention collapse so far-reaching and damaging that Roxane Gay accused the organizers of "willful delusion" and "malfeasance," and LeVar Burton wrote, "I am extremely distressed and disappointed by the sh*t show that #UniversalFanCon has become."
The Fate of Barnes & Noble
People are talking about Barnes & Noble's seemingly bleak fate. A New York Times Opinion piece noted that revenue from Nook has fallen more than 85 percent since 2012, physical book sales have plummeted, stores are closing across the country, and staff has been reduced across stores. TechCrunch responded to the Times' call for B&N to be saved by posing the question "Why save B&N if writing is doomed?" Which is just…what?
And don't forget to enter to win 15 of the year's best mysteries so far!