This edition of Today in Books is sponsored by Squared Away by Annabeth Albert.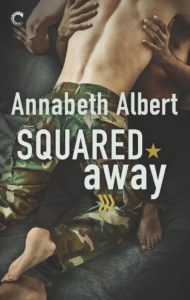 ---
The 2018 Pulitzer Prize-Winning Books
The 2018 winners of the Pulitzer Prize were announced, including six books in the categories of Fiction, Drama, History, Biography, Poetry, and General Nonfiction. Andrew Sean Greer won the Fiction Pulitzer for his novel Less, and James Forman Jr. took the General Nonfiction prize for Locking Up Our Own: Crime and Punishment in Black America.
"Talk To Books" Answers Any Question By Reading Thousands Of Books
Google announced a new search tool that answers any question by reading thousands of books. Talk to Books scans 100,000 books in Google Books to come up with likely answers to the questions asked in the search field. Ask it the meaning of life, or why your cat is a jerk, and your answers will arrive bolded in book excerpts.
Somali-British Poet Named Young People's Laureate For London
Momtaza Mehri has been chosen as the new young people's laureate for London. Mehri, who has a background in biochemical science, wrote the poetry chapbook sugah. lump. prayer. She will be amplifying the voices of Londoners aged 13 through 25, "to let them lead conversations, to be as inspired by them as hopefully they can be inspired by me."
And don't forget to enter to win 15 of the year's best mysteries so far!