This edition of Today in Books is sponsored by FALLING STAR, a Nashville-set contemporary romance from bestselling author Terri Osburn.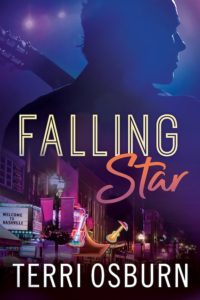 ---
Marlon Bundo Release Angers Indie Booksellers
One independent bookseller called the Amazon-exclusive release of John Oliver's parody title a "slap in the face." Oliver's A Day in the Life of Marlon Bundo, about Mike Pence's pet rabbit falling in love with another male rabbit, reached the No. 1 spot on Amazon with proceeds going to Aids United and the LGBTQ charity the Trevor Project. Indie booksellers, none of whom had been told about the release, criticized the decision to point viewers to Amazon. The title's website now directs customers to a range of booksellers. Click here for background on the Marlon Bundo story and to read the publisher's statement.
Big Authors Call For Man Booker To Drop Americans
Asked whether any author writing in English and published in the UK should continue to be allowed to enter the Man Booker Awards, 99% of Folio Academy members said no. Academy members include authors Margaret Atwood, Ian McEwan, and Zadie Smith. The Rathbones Folio Prize was established to challenge the Booker, and awarded its first prize the same year the Booker opened its awards to any author writing in English.
The Handmaid's Tale Season 2 Trailer Is Here
And everyone's talking about how the upcoming season will diverge from existing content in Margaret Atwood's novel. We all knew it would happen–there's only so much source material. The Hulu original series, and its actors, won Emmys for the first season. Check out the new trailer for season two here.