Happy April! Once again it is Monday, and once again, I am so delighted to be sharing bookish things with you! I love being able to pass along information that might brighten someone's day. Related: I have a bunch of great stuff for you today! I hope everything in your world is marvelous and you have something wonderful to read. Enjoy your upcoming week, and be excellent to each other. – xoxo, Liberty
---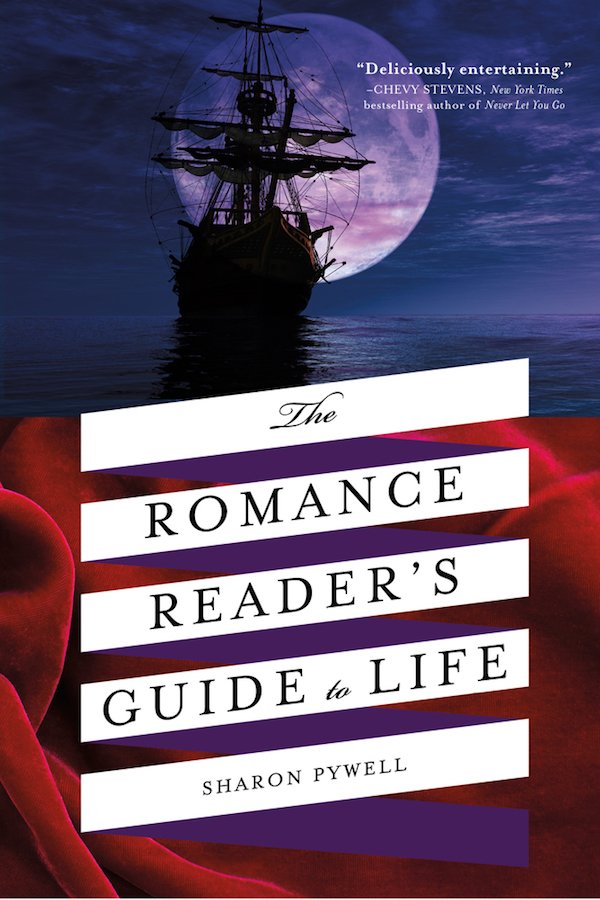 Sponsored by Flatiron Books
Following two sisters in their pursuit of passion and independence, this is a genre-bending novel that is part coming-of-age, part historical fiction, with elements of mystery and paranormal. When one of the sisters goes missing, the other must put aside her books to find her–and start living.
---
Deals, Reals, and Squeals!
Gina Rodriguez to star as Carmen Sandiego in Netflix live-action feature.
Joe Wright will direct The Woman in the Window, a big screen adaptation of the A.J. Finn thriller.
Ta-Nehisi Coates's Between the World and Me is getting the theatrical treatment.
The Hazel Wood by Melissa Albert is going to be a film! (P.S. I lurve this book.)
And so is The Wicked Deep by Shea Ernshaw!
Narcos star Pedro Pascal has landed a key role in the Wonder Woman sequel.
Weekly Stephen King news: A new film version of The Tommyknockers is being made.
Cover Reveals
Becky Alberti and Adam Silvera shared the first look at their queer novel What If It's Us. (HarperTeen, October 9)
Joseph Fink's Alice Isn't Dead podcast is becoming a novel. Here's the first glimpse. (Harper Perennial, October 30)
And here's our first look at Sea Change by Khaled Hosseni. (Riverhead Books, September 18)
And here's the cover of Alexandra Bracken's Darkest Minds spinoff: The Darkest Legacy. (Disney-Hyperion, July 31)
Sneak Peeks
And speaking of The Darkest Minds, the official trailer for the film adaptation has been released!
And if you life excerpts, here's one for Reaper at the Gates by Sabaa Tahir!
The trailer for the second season of The Handmaid's Tale is so intense!
Here's the trailer for Killing Eve, the show based on Codename Villanelle by Luke Jennings. 
Book Riot Recommends 
At Book Riot, I work on the New Books! email, the All the Books! podcast about new releases, and the Book Riot Insiders New Release Index. I am very fortunate to get to read a lot of upcoming titles, and I'm delighted to share a couple with you each week!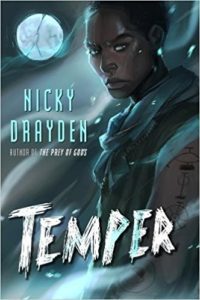 Temper by Nicky Drayden (Harper Voyager, August 7)
Hey, remember that amazing, bananapants book The Prey of Gods? Well, get excited, because she has a new one and it too is a wild delight! It's about the relationship between twin brothers – one of whom is (literally) branded the lesser twin – which becomes really messy when demonic possession enters their lives. They must work together to thwart the demons before someone loses his – wait for it – temper. Drayden is such an imaginative writer and this one gets two possessed thumbs up!
Spinning Silver by Naomi Novik (Del Rey, July 10)
Despite the similar covers, this is not an Uprooted sequel. It is, however, a highly inventive and fun interpretation of the classic fairytale Rumpelstitskin. (You know, the one where the lady tries to weasel out of her end of the bargain by guessing the little man's name?) In this one, the scary creatures in the woods hear that the moneylender's daughter, Miryam, can turn silver into gold. (Actually she's just good at her job, but scary creatures don't care about that.) Told from several perspectives, Novik weaves a remarkable tale of family, honor, and bravery.
And this is funny.
I am heavily invested in the adventures of Kelly Link's cat.