This edition of Today in Books is sponsored by The Gods of Winter by Gerald G. Griffin.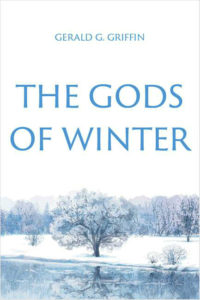 ---
Black Panther Becomes Highest Grossing Superhero Movie
Over the weekend, Black Panther became the highest grossing superhero movie in the U.S., surpassing The Avengers. The comic adaptation is now also the fifth highest-grossing movie ever in the U.S., passing the $1 billion mark at the global box office to bring its total worldwide gross to $1.23 billion.
Amazon Keeps Policy Allowing Third-Party Sellers To Win Buy Buttons On Book Pages
Amazon's hotly contested third-party buy button is here to stay, according to industry professionals. The year-old feature allows third-party sellers to "win" the buy button. In effect, orders placed through some buy buttons are sourced from third-party sellers. Authors and publishers protested the change because they get cut out of those transactions.
Butterbeer Hair Is Trending
For those of you who keep an eye out for the latest in literary fashion and beauty trends, break out the dye: Butterbeer hair is trending. Based on Hello Giggles' roundup of Butterbeer-inspired dye jobs, the actual color (combo) is up to interpretation, but heavy on the oranges, reds, and yellows. So, don't be surprised when #butterbeerhair sneaks into your feed.