This edition of Today in Books is sponsored by Disarmed by Izzy Ezagui, from Prometheus Books.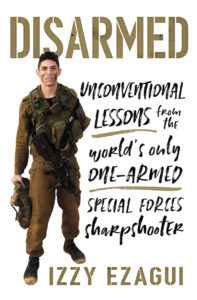 ---
Margot Robbie Creating Female-Focused Shakespeare TV Series
Actor Margot Robbie is creating a television series based on Shakespearean works, told from female perspectives and led by an all-female creative team. Robbie is working with the Australian Broadcasting Corporation to produce 10 standalone episodes, updated to both comment on modern society and highlight Australia's cultural diversity.
Matt Bomer Buys Out Theater For Love, Simon
The actor posted an Instagram announcement that he and his husband had bought out a screening of the Love, Simon film adaptation in his hometown of Spring, Texas. Love, Simon follows a gay high schooler who falls for an anonymous classmate over email but struggles to come out.
An Edible Book Festival
The International Edible Books Festival "unites bibliophiles, book artists and food lovers to celebrate the ingestion of culture and its fulfilling nourishment. Participants create edible books that are exhibited, documented then consumed." The festival is held every year on the birthday of the French gastronome Jean-Anthelme Brillat-Savarin. Hopefully, they'll step it up a notch this April 1st.