As I started to pull together this week's newsletter, I discovered that most of the books and news I wanted to share with you all fit into a theme – memoirs! Rather than fight fate, I decided to go all in with an all memoirs edition of True Story. Let's get started!
New Memoirs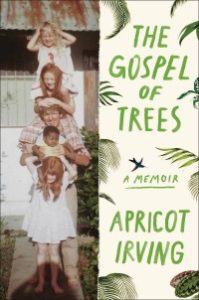 The Gospel of Trees by Apricot Irving – Apricot Irving grew up as the daughter of a missionary in Haiti, an agronomist who shared the "gospel of trees" to anyone who would listen. This is a coming-of-age memoir about a young woman trying to understand the demands of her faith, the choices of her family, and "the complicated legacy of those who wish to improve the world."
---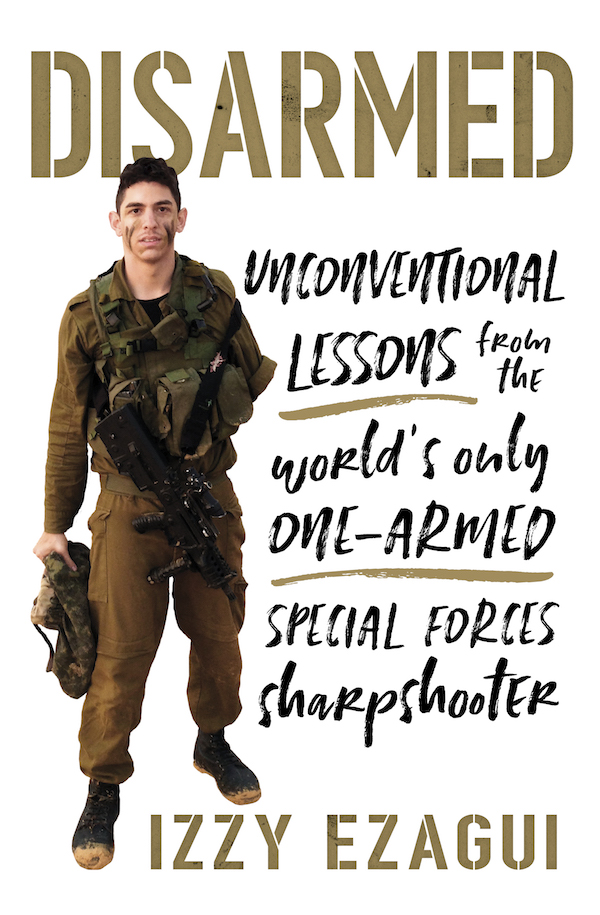 Sponsored by Prometheus Books
Combining refreshing candor with self-deprecating wit, this inspiring memoir encourages readers to reach their aspirations despite seemingly impossible odds. Disarmed is the moving story of a young American who volunteered to fight in the Israel Defense Forces, lost his arm in combat, and then returned to the battlefield as the world's only one-armed Special Forces sharpshooter.
Izzy Ezagui wrote Disarmed with fellow millennials in mind–not necessarily those with military ambitions, but everyone facing life's battles. His message is universal: if a self-described "nerd" like him can accomplish what he did; anyone can become a hero in their own life.
---
Would You Rather? by Katie Heaney – In her first book of essays, Katie Heaney wrote about being in her mid 20s and never having been on a second date. In this book, she writes about realizing, in her late 20s, that she's gay, and then entering into her first serious relationship with another woman.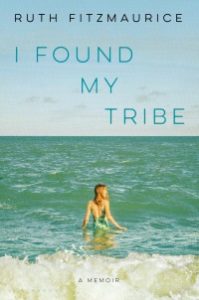 I Found My Tribe by Ruth Fitzmaurice –This book is a memoir about a marriage and the friendships that can help save a marriage. Ruth Fitzmaurice's husband, Simon, has ALS, and can only communicate with his eyes. To help her cope with this impossible situation, Fitzmaurice regularly swims in the ocean with a group of friends who call themselves the "Tragic Wives' Swimming Club" and battle the waves as a way of fighting through challenges.
Memoir News 
Malala Yousafzai is writing a new book! Five years after the publication of her memoir, I Am Malala, the young Nobel Laureate is publishing a new book on displacement and "what it means to lose your home, your community, and the only world you've ever known." The book will include her experiences, as well as those of other young refugees. We Are Displaced will be out September 4.
Lisa Brennan-Jobs, daughter of Steve Jobs, is writing a memoir about "her childhood and her turbulent relationship with the legendary Apple cofounder." I think this one sounds fascinating, and honestly? I'm much more likely to pick up this book than a straight Jobs biography. Small Fry will also be out on September 4.
Bustle has a collection of 11 new memoirs we'll all be talking about this spring. While the title on the list that's going to get the most buzz is James Comey's A Higher Loyalty (April 17), there are a bunch of others on that list that seem exciting. Grow your TBR, friends!
This isn't explicitly books related, but I want to call your attention to it anyway. On March 8, International Women's Day, the New York Times launched a project to write obituaries for women in history "who left indelible marks but were nonetheless overlooked." They've shared some amazing stories so far, and while it's certainly not the only fix needed to address the lack of women's stories, it's a really encouraging step. And if you want a bookish connection, I'd suggest finding Marilyn Johnson's The Dead Beat, a memoir of her time as an obituary writer.
Over at Book Riot, Danika wrote a bit about the five most outrageously fake memoirs ever written, based on a dig through Wikipedia's list of fake memoirs and journals. Read the post, and then head to Wikipedia – they're both a fun dive into lies and lying liars who write books.
Memoir Deals and Steals
And finally, a few memoirs you can find for cheap this month on Amazon:
That's all for this week! As always, find me on Twitter @kimthedork, and happy reading! – Kim