This edition of Today in Books is sponsored by Comic Bento.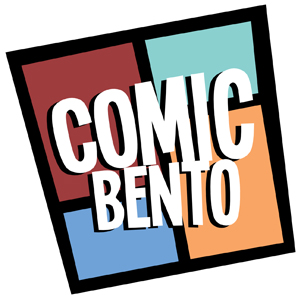 ---
ALA Responds To Proposal To Segregate LGBTQ Books
We have an update on the story about the Orange City community that proposed to segregate books containing LGBTQ themes, and to halt new acquisitions of these books without public input. The Iowa Library Association posted a letter from them and the American Library Association's Office for Intellectual Freedom to the Orange City Public Library Board of Trustees. The letter expressed concern about the proposal, and urged the Board "to uphold the freedom to read and the principles of intellectual freedom by supporting the inclusion of all books in the public library collection without discrimination or prejudice."
The Shape of Water Team Faces Plagiarism Lawsuit
Guillermo del Toro and Fox Searchlight are facing a lawsuit filed against them on behalf of writer Paul Zindel's estate. The lawsuit claims The Shape of Water copied the plot of Zindel's play, Let Me Hear You Whisper. Both del Toro and collaborator Daniel Kraus have been named in the suit, and del Toro has responded, saying neither of them had heard of or seen the play. Let Me Hear You Whisper is about a woman working in janitorial services at an animal experimentation plant. The woman works to free a dolphin slated for brain dissection. Fox Searchlight has issued a statement that the claims are baseless and they'll be filing a motion to dismiss.
Joss Whedon Quits Batgirl Movie
Whedon said he won't be writing or directing DC's Batgirl because he couldn't come up with a good story. io9 explored additional issues that might have played into Whedon's decision to leave the film, including recent criticism of his portrayals of female superheroes, and allegations of cheating and the use of feminism as a shield against criticism brought against the Buffy the Vampire Slayer creator by his ex-wife, Kai Cole. The jury is still out on how DC/Warner Bros. will proceed with the film.
And don't forget to head over to our Instagram account to enter to win $500 of Penguin Clothbound classics!