Hello again, fellow nonfiction nerds! This week I've got a couple of new nonfiction releases, some great writing from a favorite reporter, and news about the writer for an anticipated biographical film that seemed to fall off my radar until now. Let's dive in!
New Books! Woo!
This week feels like a lighter week for new nonfiction, but there are two books I wanted to call out:
---
Sponsored by Blackstone Publishing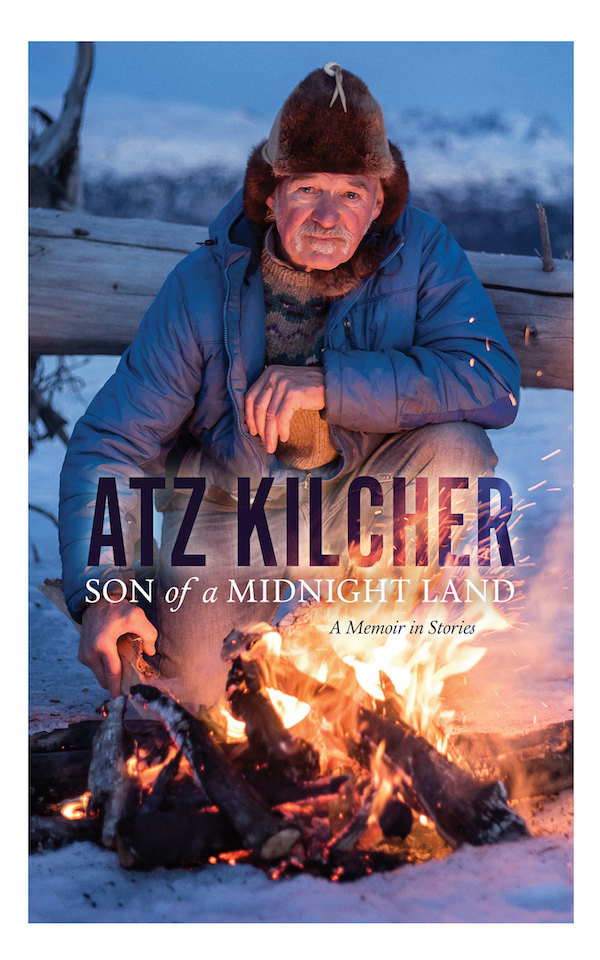 A powerful new memoir about growing up with a hard father in a hard land, from the patriarch of Discovery Channel's Emmy-shortlisted program Alaska: The Last Frontier.
Atz Kilcher's reckoning with his unusual childhood builds with each chapter of Son of a Midnight Land, offering readers a realistic look at the emotional price he paid for his father's dream to homestead in Alaska's remote wilderness.
"Very seldom do we get windows into our parents' private lives with such honesty…This book…proves anyone can find forgiveness, love, and even change at any age."
— Jewel, singer and daughter of Atz Kilcher
---
The World Only Spins Forward by Isaac Butler and Dan Kois (Feb. 13 from Bloomsbury) – I'm not sure that I knew I wanted an oral history of Angels in America until I hear about this book, but now I am definitely in. This book is timed to coincide with the 25th anniversary of the Broadway premiere.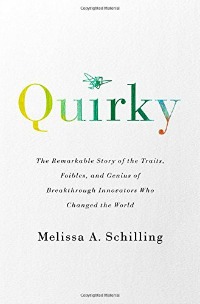 Quirky by Melissa Schilling (Feb. 13 from PublicAffairs) – Yay, science! I'm definitely excited about a book that looks at the science behind the "traits and quirks" of creative geniuses, through the stories of eight people – Albert Einstein, Benjamin Franklin, Elon Musk, Dean Kamen, Nikola Tesla, Marie Curie, Thomas Edison, and Steve Jobs.
Michael Lewis Goes to the White House
I love a good journalistic long read, so I was excited to see a new Michael Lewis piece in Bloomberg about how Lewis (author of The Big Short, Moneyball, and most recently, The Undoing Project) went "to Washington in search of Trump and ended up watching the State of the Union with Steve Bannon." I like that Lewis brings his perspective as an outsider to reporting on the White House, and appreciated his pointed-but-factual observations about the people he's reporting on.
She Persisted Around the World
I don't usually mention children's nonfiction, but this book looked too cute to pass up. Chelsea Clinton and her illustrator, Alexandra Boiger, are working on a follow up to She Persisted called She Persisted Around the World. The book will share the true stories of 13 global heroines including "Nobel Prize-winning chemist Marie Curie, globally bestselling author J.K. Rowling, prima ballerina Yuan Yuan Tan." The illustrations look lovely.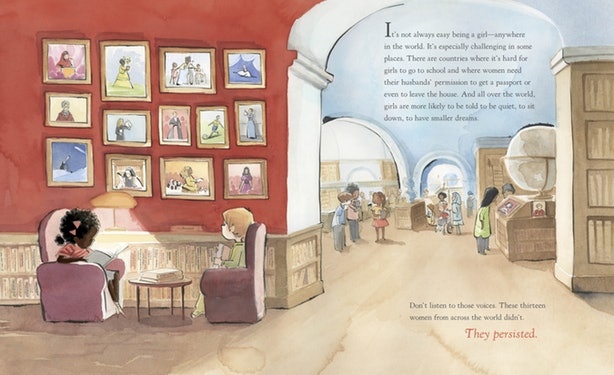 Revisiting The Princess Diarist
I loved this reflection from Grace Lovelace in The Millions on Carrie Fisher's last memoir, The Princess Diarist, one year after her death and in the fresh context of the #MeToo movement. It's an interesting, thoughtful piece.
Da Vinci adaptation gets a writer
I missed the news that Leonardo DiCaprio is set to produce and star in a movie adaptation of Walter Isaacson's Leonardo da Vinci. The book is being adapted by John Logan, who previously wrote the script for another DiCaprio film, The Aviator (among other writing credits). Fun fact about this adaptation – DiCaprio "got his first name because his pregnant mother was looking at a Leonardo da Vinci painting in a museum in Italy when the future star kicked for the first time."
Before I close out this email, quick heads up to visit our Instagram account to enter to win $500 of Penguin Clothbound classics! Check in with me on Twitter or by email, kim@riotnewmedia.com, and until next week, happy reading! – Kim