I've been thinking more this week about diversity in books after reading an article in The Atlantic by journalist Ed Yong about his efforts over the last two years to fix the gender imbalance in his reporting. Yong's name might be familiar to True Story readers because he's also the author of I Contain Multitudes, a well-regarded book from 2016 about "the microbes within us and a grander view of life."
---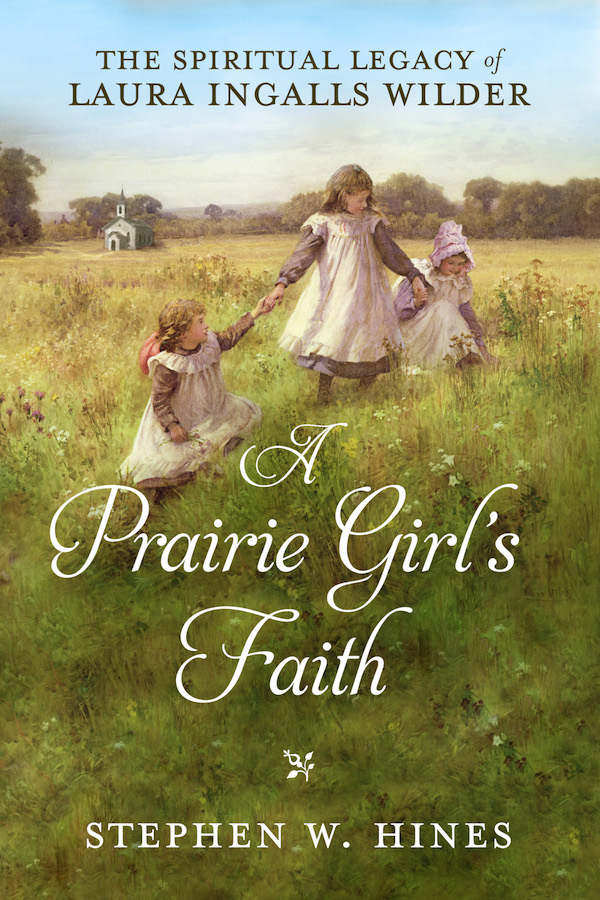 Sponsored by WaterBrook, an imprint of Penguin Random House
Drawing on extensive research and personal insight, Laura Ingalls Wilder researcher Stephen Hines offers the first extended, in-depth look at the faith of one of America's most beloved pioneers.
---
In the article, Yong writes about how he's actively worked to bring balance to the sources he cites in his reporting after discovering that fewer than 25 percent of the sources he quoted in 2016 were women and that 35 percent of the stories he wrote had no female voices at all. He writes:
That surprised me. I knew it wasn't going to be 50 percent, but I didn't think it would be that low, either. I knew that I care about equality, so I deluded myself into thinking that I wasn't part of the problem. I assumed that my passive concern would be enough. Passive concern never is.
There's a lot in the article that interested me, but that passage resonated with me as a reader – passive concern isn't enough to change the books I read and talk about, it takes active work. It's not a ton of work, as Yong discovered as he started to shift his reporting practices, but it's work nonetheless and work worth doing. Anyway, food for thought on this February Friday. Now, on to the books!
New Books!
This week was a big one for new books. Here are six that caught my eye: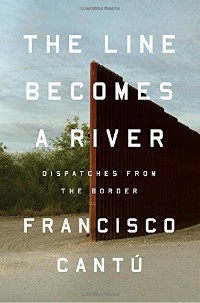 The Line Becomes a River by Francisco Cantú (Feb. 6 from Riverhead) – This book, about being a mixed-race border patrol agent who puts a personal narrative to our current debates on immigration, was my most-anticipated book of the month.
Heart Berries by Terese Marie Mailhot (Feb. 6 from Counterpoint) – A memoir about a young woman coming of age on the Seabird Indian Reservation in the Pacific Northwest.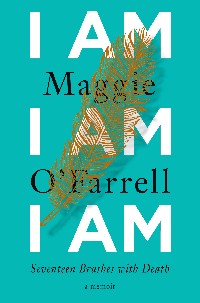 I Am I Am I Am by Maggie O'Farrell (Feb. 6 from Knopf) – A memoir in essays about all of the near death experiences of the author and her close family.
A False Report by T. Christian Miller and Ken Armstrong (Feb. 6 from Crown) – The true story of a teenager charged with lying about being raped, and what it took for detectives to find the truth.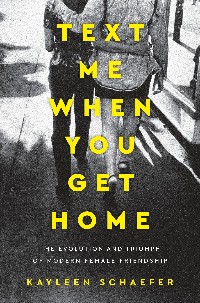 Text Me When You Get Home by Kayleen Schaefer (Feb. 6 from Dutton) – This subtitle tells it all, "the evolution and triumph of modern female friendship." Get this one before Galentine's Day.
Feel Free by Zadie Smith (Feb. 6 from Penguin Press) – Zadie! Smith! Essays! I feel like there isn't much more to say.
NBCC announces awards finalists
The National Book Critics Circle recent announced its finalists for the 2017 literary awards. The nonfiction finalists are an interesting group, including a couple titles from the National Book Award list and a couple that are new to me:
I'm a little less interested in the finalists for biography and criticism, but you can check out those lists at the link above as well. Also of note, author John McPhee will be awarded the Ivan Sandrof Lifetime Achievement Award. His works of creative nonfiction are really lovely to read, so this is an honor I feel is well deserved.
Trevor Noah is back!
Trevor Noah is writing another memoir! His debut memoir, Born a Crime, has gotten rave reviews all over the place. Chatter among the Book Riot contributors is that it's especially great on audio, but I haven't gotten to it yet. His second memoir, still untitled, was purchased by an imprint of Penguin Random House and will be published on November 13 and continue where Born a Crime ends.
Cheap Reads!
This week in Amazon deals, some cheap political and social science reads:
That's the end for this week. Check in with me on Twitter or by email, kim@riotnewmedia.com, and until next week, happy reading! – Kim