Well, it's still February. It's time for all the think pieces about romance and the Day Of Love. Let's skip those this year, shall we? (Except this one. This one is great.)
News
The finalists have been announced for the Audies. It's been a while since I've listened to an audiobook, but I've read some of the books in prose and can see how they would fare well in audio. Have you listened to any of them?
---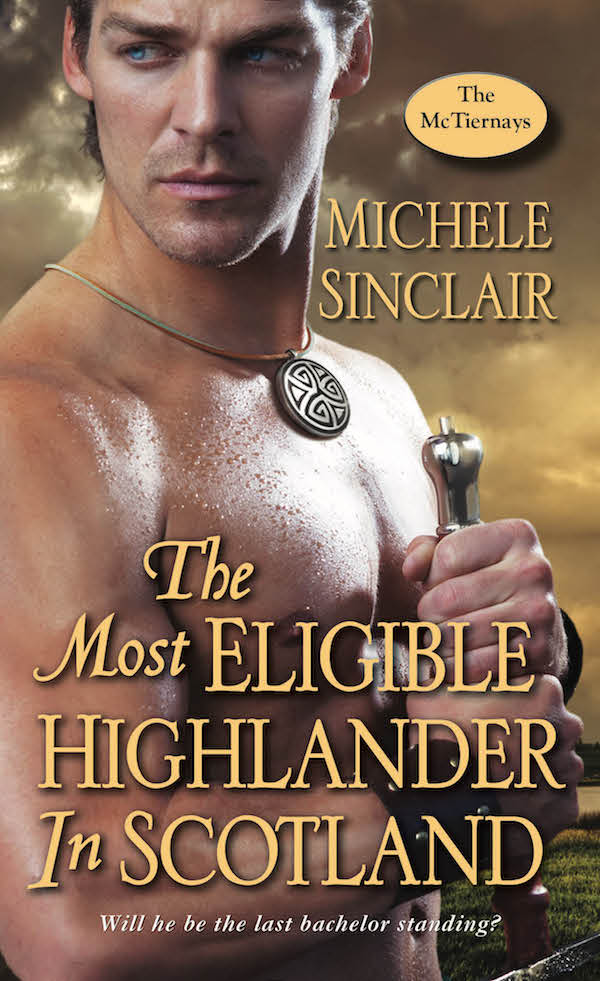 Sponsored by Kensington Publishing Corp
Award-winning author Michele Sinclair returns to the Scottish Highlands, the land of her fan favorite McTierney Clan full of fierce warriors and vibrant women. As the most sought-after bachelor in Scotland, the seventh McTiernay brother claims he cannot be caught and taken to the alter, not by seduction or love—until a roving Highland beauty lays siege to his heart.
---
Are you going to BookCon? It looks like they're working to attract the romance crowd more, so that'll be fun!
The first few novels in DARE, Harlequin's newest imprint, have been released. Off Limits, one of the set, is free all month. Interested in submitting your own? You can do that!
Also, this is super cool.
The New York Times has a romance column now. It's neither brief nor worthy of disdain, so I'm interested to see how it continues. We'll see. What was it that Trisha said? Bemusedly wary?
Deals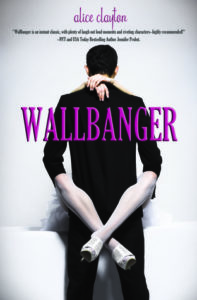 Alice Clayton's Wallbanger is 1.99!
For the Sake of Love by Anamika Mishra is also 1.99!
Looking for a bad boy prince? Royally Bad by Nora Flite is 1.99. The second book, Royally Ruined, is too.
Love Will Always Remember by Tracey Livesay rounds out the plethora of 1.99 gifts this week.
Over on Book Riot
Do you watch The Good Place? If not, get on that. I'll wait. Okay, now you can read this.
Deb Harkness has a new Clermont book coming out! Are we excited? (I…should probably finish the All Souls Trilogy, huh?)
Recs!
So there are two important things happening right now: Black History Month and the Olympics! The best way to celebrate is with books, of course.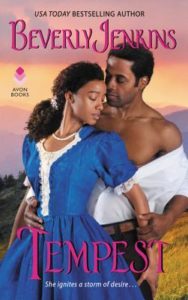 Tempest
Beverly Jenkins
A great moment in black history that Beverly Jenkins does fantastically is the Reconstruction. The final installment of her Old West trilogy, Tempest takes us into the wilds of Wyoming, where Regan has agreed to be a mail-order bride to Dr. Colton Lee. Things go a little awry when crack shot Regan shoots her intended in the midst of a potential Stagecoach holdup. They start to get along, however, after some bedroom negotiations, and along with his young daughter, start to become a family. While Colton's initial change of heart regarding Regan takes the reader by surprise, it isn't completely unbelievable, and helps to develop quite the rapport between the little family and those around them. Showing us a world in which black people are not usually represented, but have been well-recorded, Beverly Jenkins also introduces us to some important figures and events in that time period, including Dr. Alexander T. Augusta (which Ms. Bev herself writes about in this article), one of the first black men commissioned into the Union Army and the first black member of the medical faculty at Howard University.
Looking for more love stories featuring prominent figures in black history?
The Preacher's Promise by Piper Huguley
In the Morning Sun by Lena Hart
Through the Storm by Beverly Jenkins
Vivid by Beverly Jenkins
An Extraordinary Union by Alyssa Cole
Let it Shine by Alyssa Cole
Be Not Afraid by Alyssa Cole
Let Us Dream by Alyssa Cole
Okay, so I'm predictable. I'm so sorry. But these are all fantastic.
Also, check out this Race and Romance resource guide from Love Between the Covers.
Medal Up
Nicole Flockton and Fiona Marsden
I'm going to start with this: I love figure skating, and I adore love stories that are somehow connected to figure skating. The Cutting Edge is a regular watch, and Yuri!!! On Ice is definitely the first anime I have ever managed to complete…over the course of an afternoon. Kiss and Cry is one of the Pride and Prejudice fics from the aughts (ots? zeros?) that I can pretty much remember in its entirety (there's this part late in the story where she looks down and is like "wait, are we waltzing? On ice?"). So you'd think I'd have a whole repertoire of skating romances, right? Apparently not! These two are my first, and it's a travesty. But they were totally fun!
The two stories in this duology are happening right now. Okay, not really, but if the couples and their friends existed, they'd be enjoying Pyeongchang this very moment.
The first novella, Fighting Their Attraction, follows Australian snowboarder Brady and Arielle, a Canadian figure skater, as they find love in the Olympic Village. (Side note: About five percent in, when I realized the hero was Australian, I had the happy experience of hearing Chris Hemsworth in my head when I read his POV. It made an adorable book even more delightful. It didn't hurt that I had watched the Dundee trailer a couple times in as many days, just cause.) Brady has a bunch of baggage, including guilt over messing up Olympic dreams before, and just wants to get through and win Gold. Arielle's baggage comes in the form of her coach/Mom, and the two of them are quite the pair. There's less of a Big Misunderstanding and more of a Big Miscommunication before they can find their happy ending.
The second novella, Man of Ice, takes up the story of Maybelle Li and her pairs partner Bohdan Dovzhenko. Maybelle and Brady from Fighting Their Attraction were once pairs partners themselves, and can maybe rekindle the friendship that was broken years ago. Belle's new partner is fantastic to work with on the ice, but a bit cold himself (thus the whole Man of Ice thing). Bohdan isn't deliberately hateful, but he doesn't really know how to open up to his partner; being friends is completely out of his comprehension. But when their dynamic changes suddenly one night, all bets are off.
Next up on my list is Tamsen Parker's Snow and Ice Games. I'm gonna make it through everything Olympic by the times the Games are done.
(I know. Yeah, right.)
New and Upcoming Releases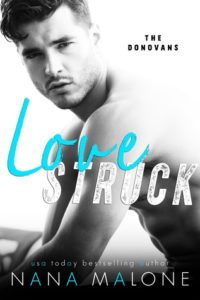 Lovestruck by Nana Malone
How to Stop Time by Matt Haig
Check Me Out by Becca Wilhite
Fire on the Ice by Tamsen Parker
Awaken Me by Farrah Rochon
Bingo Love by Tee Franklin and Jenn St-Onge (February 14)
That's good for now, huh? By the time we meet again, Valentine's Day will have passed (and we'll have had a nice chat on Insiders, if you hang out over there). Have a chocolate filled day, and catch me on Twitter @jessisreading or Instagram @jess_is_reading, or send me an email at jessica@riotnewmedia.com if you've got feedback or just want to say hi!