This edition of Today in Books is sponsored by Blackstone Publishing, publisher of The Liar's Girl by Catherine Ryan Howard.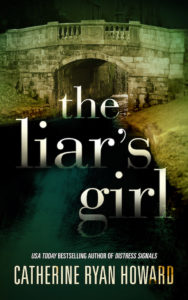 ---
Sherman Alexie Facing Harassment Allegations
Organizations and individuals who have supported Sherman Alexie are rethinking their involvement with the author and his work in light of allegations of harassment made against him in the comments section of the School Library Journal piece where other prominent figures in publishing were called out for abuse. Alexie won ALA's Carnegie Medal for nonfiction, and was highlighted for his work with the Institute of American Indian Arts in a BuzzFeed article around the time the allegations surfaced.
Black Panther Actors Reunite For Americanah Adaptation
Lupita Nyong'o and Danai Gurira, who played Nakia and Okoye in Black Panther, will reunite for a miniseries adaptation of Chimamanda Ngozi Adichie's Americanah. Nyong'o will star as protagonist Ifemelu, and Gurira, who is a playwright in addition to being an actor, will write the screenplay. Both women will also serve as executive producers.
The Hitchhiker's Guide Returns As Radio Series Reboot

In celebration of the 40th anniversary of the radio series adaptation of Douglas Adams's The Hitchhiker's Guide to the Galaxy, the BBC is rebooting the series, and reuniting its original cast. The new series will combine unpublished material from Adams' notebooks and newer plotlines from And Another Thing, Eoin Colfer's book continuing the saga. The 40th-anniversary series starts on BBC Radio 4 on March 8.
And don't forget to head over to our Instagram account to enter to win $500 of Penguin Clothbound classics!