This edition of Today in Books is sponsored by Amazon Publishing, publishers of The Upside Of Falling Down by Rebekah Crane.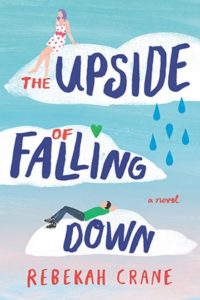 ---
National Book Foundation Announces Award for Translated Literature
The National Book Award for Translated Literature will be awarded at the 69th National Book Awards this November, honoring both author and translator. The National Book Foundation's statement said the award "aims to broaden readership for global voices and spark dialogue around international stories." The Foundation came to the decision to add this new award category through a unanimous vote by its Board of Directors.
Russell Simmons Dropped From Oprah's Spirituality Book
Oprah Winfrey and the publisher of The Wisdom of Sundays decided to drop Russell Simmons' contributions to the spirituality book. Simmons was recently accused of sexual misconduct by multiple women. The book was originally published last fall; future editions will not include Simmons' passages on meditation, the soul, and abundance and wealth. Ms. Winfrey recently delivered, and received praise for, her speech on the #MeToo movement at this year's Golden Globes.
Sean Spicer Will Write A Book To "Set The Record Straight"
…This summer, former White House press secretary Sean Spicer will release The Briefing, a book about his tenure with the Trump administration. Spicer served as the White House press secretary for the Trump administration until July when he resigned; he was later replaced by current White House press secretary Sarah Huckabee Sanders. The book's tagline promises to shed "new light on the headline-grabbing controversies of the Trump administration's first year."
Don't forget–we're giving away a library cart! Enter to win here.