Happy February, KB! Do you have enough tea, coffee, and mexican hot cocoa to get through the next month or so?
News
Just when I thought it was going to be a quiet week in the romance world, an article went up on Bitch Media (which is usually pretty awesome). It was an interview with debut author Jasmine Guillory, and neither she nor her interviewer presented themselves as very knowledgeable about the state of romance historically or now. How? For one, they talk about a limited number of black women writing romance and neither mentions Beverly Jenkins or Brenda Jackson in their discourse. They also seem to think authors like Farrah Rochon, Cheris Hodges, Donna Hill, and countless other women haven't been writing romance for years. No major publishing houses have been publishing romance by black authors? UM. The MOST MAJOR publisher of romance has (well…"has" until they officially kill it) an imprint dedicated to publishing romance by and about black folks. A google search could have helped with that.
---
Heart on Fire by Amanda Bouchet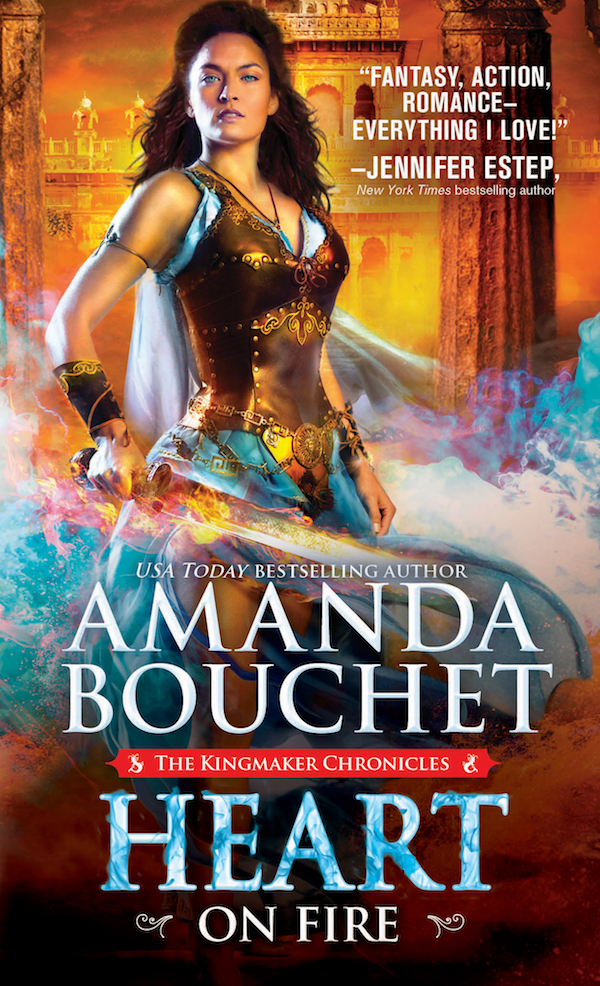 The riveting conclusion to the Kingmaker Chronicles
The destiny Catalia "Cat" Fisa has spent her entire life running from has finally caught up with her. To become Queen of Thalyria, Cat and her dedicated husband Griffin Sinta will have to go to war with the severely oppressed Fisa—and it's violent alpha…Cat's homicidal mother. When Cat's magic refuses to work like it should, she has to unleash the power she's been afraid of. And when her misuse of the God's gifts lands her in Tartarus, a land reserved for eternal punishment, Cat will have to accept herself—past, present, and future—if she wants any chance of making it out alive.
---
If you want a few other takes on it:
There's probably more. Send me to the awesome takes.
(PS, while the article is not great, The Wedding Date is still fantastic. Not revolutionary, no. But it's still good, and you should read it. There are good things there, including the hero having a BFF who actually makes sense.)
Conversely, Jaime Green has written a spectacular, well-researched article for BuzzFeed. There are some really good takes, and some awesome quotes from people like Sarah MacLean, Tracey Livesay, and Maya Rodale. I'll warn you: it's hella long. But it's so damn good.
If you've listened to Episode 1 of When in Romance (!!!) You've heard some of my (and Trisha's) feelings about the current discourse on romance and consent. We missed the female pain article, but Bree has some really good commentary on expectations of female pleasure and pain (and if you've read Beyond Shame or anything else she's written as half of Kit Rocha, you know she delivers).
On a more fun note, these are the the thought processes romance authors have to work through. I love it.   
And speaking of The Ripped Bodice, they are doing guest recs, and Sil from The Book Voyagers has some amazing ones!
Deals!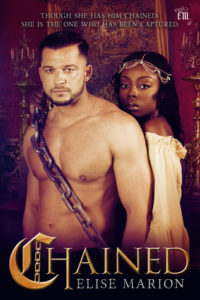 Elise Marion's Chained is free! I will admit, I was completely drawn to the cover and know very little about the book. But it's free, so…
HeartShip by Amy Jo Cousins is 99 cents right now!
Wrapped Up in You, the LGBT short that just got picked up by PassionFlix, is also 99 cents.
Lena Hart's His Flower Queen, the first in the Queen Quartette, is free too!
Over on Book Riot
Did I mention that When in Romance has launched?
Paranormal spinoffs? Yes please!
Lacey turned to romance novels thanks to the political climate, and we're glad. We don't need to tell you about how romance can make you feel better in this terrible time, but hey, something to give your friends!
Do you have a ridiculous TBR at home? I'm totally going to try this method of getting through it.
Recs!
I don't read a lot of friends-to-lovers stories, but I want to. I just occasionally have trouble with the dynamic, and I'm not certain why.Well, I know why: I love enemies-to-lovers stories. They are part of my foundational romance reading, and my favorite dynamic. But it was fun to read a couple childhood-nemesis-to-lovers stories this past week. They're not quite enemies, but they're not really friends. These two are also both historicals that aren't Regency, so that was really fun.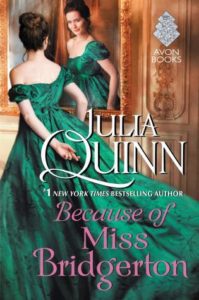 Because of Miss Bridgerton
Julia Quinn
While it's nice to see the callbacks to the older Bridgerton novels (which actually take place a generation later), it's even nicer to read a story set in the Georgian period in England. They're talking about the war with the colonies and giant dresses; it's quite lovely. And of course we have Billie Bridgerton, eldest daughter and proxy-heir until her younger brother reaches his majority. She loved managing the property and also running about in trousers, which is what she's in when she finds herself trapped on a cottage roof after running up a tree after a cat. Who comes to find her is none other than George Rokesby, the boring eldest brother of the clan; the one Billie likes least—and the feeling is mutual. But when both find themselves stuck on the roof…well, they get to know each other a little better, and continue to do so once they're back on the ground. It's pretty darling.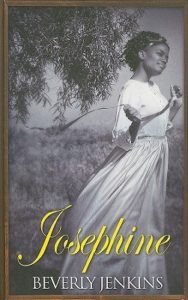 Josephine [and the Soldier]
Beverly Jenkins
This book was originally published by Avon as Josephine and the Soldier but was republished by KimaniTRU (Harlequin's response to a need for diverse teen romance) as just Josephine in 2009. While Josephine is seventeen, her would-be beaux are older. Towards the end of the Civil War, Josephine Best and her family live in a black community in Michigan, just outside Detroit. There is an influx of wounded soldiers staying at the boarding house in town, and one of them sets his cap for Jo. Their budding courtship is jostled by the arrival of Adam Morgan, childhood friend of Jo's brother Daniel. Also wounded in the war, Adam takes refuge with the Best family while he recuperates. Since Jo had hardly begun puberty when they last saw each other, Adam is taken aback by the beautiful, capable woman she's become; she runs her own business and is as determined and headstrong as her mother. Jo, meanwhile, has to figure out if she prefers George, the gentle, sure-thing beau who has more of a traditional outlook on life, or Adam, the known ladies man who is bound to break her heart.
Josephine is the second in a duology; its precursor, Belle [and the Beau], is similarly precious and features another determined, capable young woman.
I realized that I'd done myself a huge disservice by not recording "enemies to lovers" as a goodreads tag when I finish a book, but I've found a couple more for you to try if you like these two:
A Summer for Scandal by Lydia San Andres
An Unnatural Vice by KJ Charles
My Fair Concubine by Jeannie Lin
Okay, that's enough to start with. How about some
New and Upcoming Releases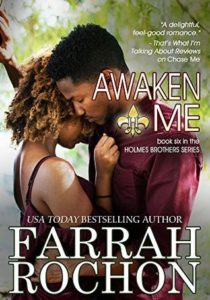 Awaken Me by Farrah Rochon
HeartOn by Amy Jo Cousins
The Bittersweet Bride by Vanessa Riley
The Wedding Date by Jasmine Guillory
Tempest by Beverly Jenkins (is FINALLY OUT YAY)
That's definitely enough until next week! As usual, catch me on Twitter @jessisreading or Instagram @jess_is_reading, or send me an email at jessica@riotnewmedia.com if you've got feedback or just want to say hi!