Hey YA Readers!
Let's cozy on up to the latest YA book talk.
"What's Up in YA?" is sponsored by ZENITH, new from #1 New York Times bestselling authors Sasha Alsberg & Lindsay Cummings.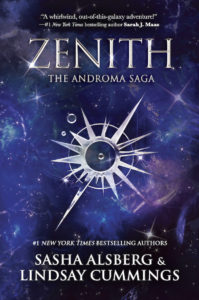 Known as the Bloody Baroness, Captain Androma Racella and her motley crew roam the Mirabel galaxy on the starship Marauder taking whatever mercenary work they can find.
But when a routine job goes awry, the Marauder's all-girl crew find themselves at the mercy of a dangerous bounty hunter from Andi's past. Coerced into a life-threatening mission, and straight into the path of a shadowy ruler bent on revenge, Andi and her crew will either restore order to the ship—or start a war that will devour worlds.
---
Grab your TBR since it's likely to be growing with this look back at the last month or so of YA book talk on Book Riot.
Cheap Reads
Score a few YA reads on the cheap this week in digital form…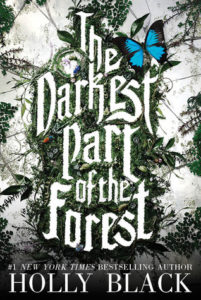 The Darkest Part of the Forest by Holly Black is a mere $3 and would be a great intro to her work OR a great place to continue your enjoyment of her writing.
If you're itching for something dystopian, you'll want to check out Under The Never Sky by Veronica Rossi at $2.
Or maybe dive into a love story with Kasie West's Lucky in Love for $3.
____________________
Thanks for hanging out this week, and we'll be back in your inbox next Monday. Don't forget to pick up a great book or two in the mean time.
–Kelly Jensen, @veronikellymars