The last week has brought what may end up being the biggest nonfiction story of 2018 – the publication of Fire and Fury by Michael Wolff, an all-access look inside the dysfunction and chaos of the Trump White House.
---
We're giving away a stack of our 20 favorite books of the year. Click here to enter, or just click the image below.

---
Like everything connected to Trump, this story has moved quickly and there are a lot of moving parts, but for the sake of this newsletter I've tried to gather the pieces that pertain specifically to book publishing. Here we go!
January 3: The story began when New York Magazine published a long excerpt from Fire and Fury online. The selection revealed that nearly everyone in the Trump campaign believed he would lose to HIllary Clinton, making them woefully unprepared to step in the White House. My favorite weird tidbit from the excerpt is that Trump likes to eat at McDonald's because he's afraid of being poisoned.
January 4: A lawyer representing Trump sent a legal notice to Wolff and his publisher, Henry Holt, demanding that the company "cease and desist" from publishing the book, and threatened the publisher with a libel suit. Henry Holt responded by moving up the publication date of the book to January 5.
January 8: A lawyer representing the publisher then responded to the letter with a resounding no, noting that the publishing would not stop publishing, issue a retraction, or grant an apology. John Sargent, CEO of Macmillan (the company that owns Henry Holt) sent a letter to all employees explaining the decision to move forward with the book. Woo, First Amendment!
All of the attention has resulted in record sales of the book. Sargent told the Washington Post the publisher has orders for more than a million hardcover copies, "making it the fastest-selling nonfiction book in Henry Holt's 151-year history." The book is sold out in print basically everywhere, so the ebook and audiobook are doing well.
Whether Fire and Fury is good, rather than just a collection of insider gossip, remains to be seen. A critic I trust, Alyssa Rosenberg, has already given the book a big thumbs down, calling it "a real slog to get through." But I can't imagine the quality will affect sales that much anyway. Personally, I'm not all that keen on reading it – I'm hoping an intrepid reporter will just pull out the juiciest bits and publish them online so I can hear the bad news without having to immerse myself in the chaos. I'm curious though, are any of you planning to read Fire and Fury? Anyone have a copy yet?
Other New Books to Watch For
The buzz around Fire and Fury and the news it's generated has sort of taken over the world, but there are a couple of books out this week I want to bring to your attention.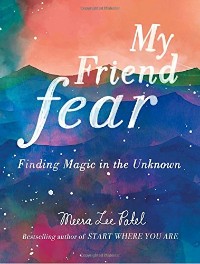 My Friend Fear by Meera Lee Patel – I feel like I've seen Patel's first book, a journal called Start Where You Are, almost everywhere and always think about buying it. My Friend Fear is a sort of companion, exploring questions about listening to our fears and following them towards a most fulfilling life. The book is a beautiful mix of writing, watercolors, and quotes that I'm looking forward to digging into.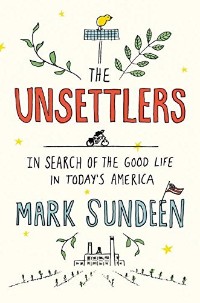 The Unsettlers by Mark Sundeen – The start of the year always makes me want to throw away all of my stuff and start from scratch. In The Unsettlers (now out in paperback), Sundeen profiles people who have made decisions like that, to step away from the rush of modern life for lives of "radical simplicity." The book is pitched as a work of immersive journalism, so I'm pretty sold.
Cheap Reads
This week, I've got some Kindle deals that I hope will help give you some inspiration and guidance to start off the new year on the right foot:
And that's all for this week! Connect with me on Twitter @kimthedork or by email at kim@riotnewmedia.com. Thanks for reading – Kim