Hey YA Readers!
Let's get caught up with the latest news around the young adult literature world.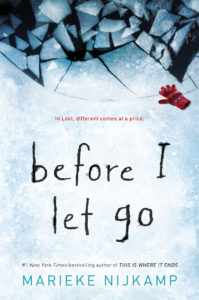 "What's Up in YA?" is sponsored by Before I Let Go by Marieke Nijkamp.
From the #1 New York Times bestselling author of This Is Where It Ends
Best friends Corey and Kyra were inseparable in their snow-covered town of Lost Creek, Alaska. When Corey moves away, she makes Kyra promise to stay strong during the long, dark winter, and wait for her return. Just days before Corey is to return home to visit, Kyra dies. Corey is devastated—and confused. The entire Lost community speaks in hushed tones about the town's lost daughter. Corey knows something is wrong. Lost is keeping secrets—chilling secrets. But piecing together the truth about what happened may prove as difficult as lighting the sky in an Alaskan winter.
---
____________________
Cheap YA Reads…
If you're itching to fill up your ereader with some good reads on the cheap, here are some ideas.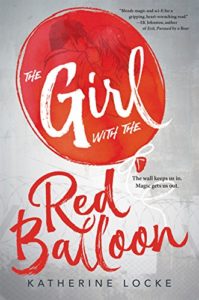 The Goose Girl by Shannon Hale is a fairy tale fantasy and is current $2.
Kody Keplinger's The DUFF is $3 and so worth more money than that. Read it, then watch the adaptation.
The Girl With The Red Balloon by Katherine Locke is a historical fiction read with a bit of fantasy and mystery to it and the first in a new series. $4.
Thanks for hanging out this week, and we'll see you back here again in seven days. There's an exciting interview coming with a brand new debut author about the book you'll be itching to read and talk about (~get excited~).
–Kelly Jensen, @veronikellymars