Happy 2018, Audiophiles!
Did you listen to anything good over the holidays? I did. On Christmas day, I drove four hours to-and-from my grandmother's house and I every minute loved it. Why? Well, first because my grandma is LITERALLY the greatest human being who has ever existed on this planet. And second, because I listened to American Radical on the drive.
---
Sponsored by The Woman in the Window by A. J. Finn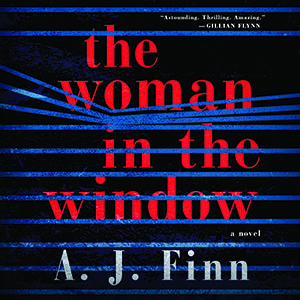 For listeners of Gillian Flynn and Tana French comes one of the decade's most anticipated debuts, to be published in 36 languages around the world and already in development as a major film from Fox: a twisty, powerful Hitchcockian thriller about an agoraphobic woman who believes she witnessed a crime in a neighboring house.
Performed by Ann Marie Lee. BONUS: Includes an interview with author A. J. Finn. Special thanks to Libro.fm for supplying the digital audio downloads to the winners!
---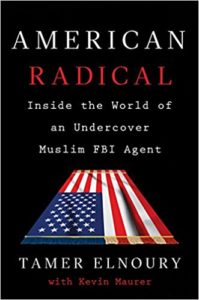 The author of American Radical is listed as Tamer Elnoury, but that's not his real name. It's the name he used as an undercover FBI agent when he infiltrated an Al Qaeda.
Tamer's story of getting into undercover law enforcement, joining the FBI, and infiltrating the terrorist cell reads like a thriller. Except you know it's real, and it's freaking awesome. My four-hour drive whizzed by and the first thing I did when I got home was download the ebook and read the rest. I highly recommend it.
Tons of audiobooks are being released this month and I combed the internet to find the ones I am most excited about. (Well, first I looked at this awesome list of January books my fellow Book Rioters are looking forward to. I picked some of the ones I agree with from that list and *then* I combed the internet for other audiobooks coming out in January.)
But first! Don't forget to enter to win our favorite 20 books of 2017! Click here to enter.
January New Releases
The Cruel Prince by Holly Black; narrated by Caitlin Kelly; Release Date: 01/02/18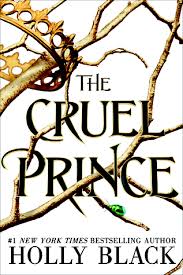 Rioter Margaret Kingsbury says, "I absolutely love everything Holly Black writes. My favorite of hers so far has been The Darkest Part of the Forest, but I had an opportunity to hear Black read a portion of The Cruel Prince at a conference last year (and I got to chat with her a bit!), and it sounded just as good (maybe better?). Anyone who's already read Black knows she writes a lot with the Fae, and this one is no exception. I'm looking forward to all of Holly Black's trademarks: lots of dark magic, a strong female protagonist, and a plot that will have me reading well past my bedtime."
Stalling for Time: My Life as an FBI Hostage Negotiator; written and read by Gary Noesner; Release Date: 01/02/18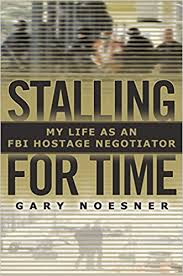 OK, I might be on something of an "inside law enforcement" kick, but you have to admit, if you're going to get a behind the scenes look into law enforcement, undercover FBI agent and hostage negotiator are among the most intriguing. From the publisher, "In Stalling for Time, the FBI's chief hostage negotiator takes listeners on a harrowing tour through many of the most famous hostage crises in the history of the modern FBI, including the siege at Waco, the Montana Freemen standoff, and the D.C. sniper attacks. Having helped develop the FBI's nonviolent communication techniques for achieving peaceful outcomes in tense situations, Gary Noesner offers a candid, fascinating look back at his years as an innovator in the ranks of the Bureau and a pioneer on the front lines."
The Immortalists by Chloe Benjamin; narrated by Maggie Hoffman; Release Date: 01-09-18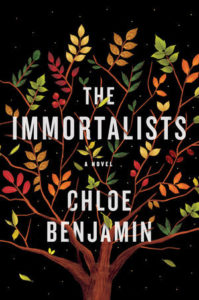 The Great Liberty Hardy picked this as her most anticipated book for January. She says, "A wonderful, affecting book about four siblings who learn the day they will die, and how this supposed prediction shapes their lives. Would you want to know when you're going to die? It's New York City in 1969, and the four Gold children have snuck out to meet a traveling psychic who is rumored to know the date of people's deaths. What they learn will influence each Gold sibling differently for the next five decades, with each of their existences lovingly detailed by Benjamin with humor and sensitivity."
Winter by Ali Smith; narrated by Melody Grove; Release Date: 01-09-18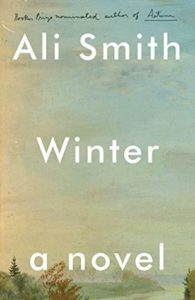 Ali Smith's Seasonal cycle of books is comprised of four standalone books that are "separate yet interconnected and cyclical (as are the seasons)." Each book explores "what time is, how we experience it, and the recurring markers in the shapes our lives take and in our ways with narrative." Winter is the second novel in the cycle; the first, Autumn, was a Man-Booker finalist and a New York Times, The Washington Post, NPR, Financial Times, Southern Living, The Guardian, and Kirkus Reviews Best Book of the Year, so it's kinda impossible to not be excited about the second book.
The Widows of Malabar Hill by Sujata Massey; narrated by Soneela Nankani; Release Date: 01-09-18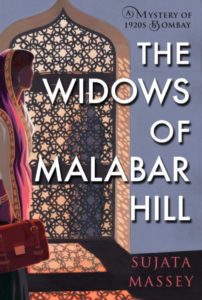 Rioter Katie Mclain says, "I've been Muppet-arming about this book ever since I read the ARC back in June. It's a new historical mystery series set in 1920's Bombai, based in part on the first female attorney to practice in India. Perveen Mistry, the novel's protagonist, is an intelligent, savvy woman with a legal education from Oxford, a tragic personal history, and a strong devotion to championing women's rights. And not only does she have to deal with the complications of being a new lawyer, she also has to navigate (and rail against) the difficult cultural restrictions placed on women at the time. This book was a fascinating, thoughtful, compassionate, intelligent mystery with strong feminist themes and I honestly can't champion it enough."
Love, Hate, and Other Filters by Samira Ahmed; narrated by Soneela Nankani; Release Date: 01-16-18
Rioter Rachel Brittain is excited about this book and it's not hard to see why. She says, "everything about this book sounds perfect: it's an #ownvoices novel about an Indian-American Muslim teen and aspiring filmmaker who faces sudden hatred and Islamophobia in the aftermath of an attack by a terrorist who shares her last name. The cover is to die for and the book sounds equally amazing."
When They Call You a Terrorist: A Black Lives Matter Memoir by Patrisse Khan-Cullors, Asha Bandele; narrated by Patrisse Khan-Cullors; Release Date: 01-16-18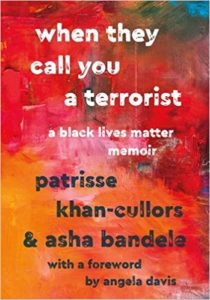 This "poetic audiobook memoir tells the emotional and powerful story of one of the cofounders of Black Lives Matter and how the movement was born." Activism isn't easy, Patrisse Khan-Cullors knows that firsthand. In When They Call You a Terrorist, Khan-Cullors and Bandele talk about the challenges of being an activist and the importance of the Black Lives Matter movement.
Anatomy of a Scandal by Sarah Vaughan; narrated by Julie Teal, Luke Thompson, Esther Wane, Sarah Feathers; Release Date: 01-23-18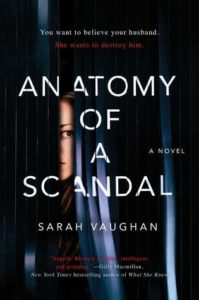 From the publisher, "Sophie's husband, James, is a loving father, a handsome man, a charismatic and successful public figure. And yet he stands accused of a terrible crime. Sophie is convinced he is innocent and desperate to protect her precious family from the lies that threaten to rip them apart. Kate is the lawyer hired to prosecute the case: an experienced professional who knows that the law is all about winning the argument. And yet Kate seeks the truth at all times. She is certain James is guilty and is determined he will pay for his crimes." Claire Handscombe, Rioter and resident Brit says "I love a good Westminster gossip, and this book has been all over my social media feed for months. Also, it's particularly exciting and interesting to me when a book like this makes it over for publication in the US."
This Will Be My Undoing: Living at the Intersection of Black, Female, and Feminist in (White) America; written and read by Morgan Jerkins; Release Date: 01-30-18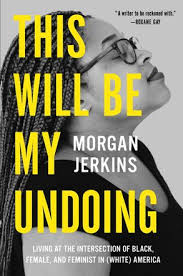 Rioter Rebecca Hussey says, "I'm always, always on the hunt for good essay collections, and this one looks both excellent and timely. It's about the experience of being black and female in America today, and particularly after all the talk about how black women 'saved'  white America in the recent Alabama election, this seems like a book white Americans, myself included, would do well to pick up. Topics include Rachel Dolezal, therapy, traveling as a black person in Russia, body image, and more."
Which audiobooks are you eagerly awaiting? Let me know on twitter at msmacb or at katie@riotnewmedia.com.
Until next week,
~Katie