Hi fellow mystery lovers! It's that time of year where everyone is writing the wrong year, mostly confused as to what day it is, and publishing is pumping out all the books. Before I get to some of those books, thank you to everyone who responded with your opinions about the newsletter. I heard you all and will be doing my best to implement your thoughts. (And feel free to still fill out if you were busy over the holidays.)
---
Sponsored by Heart on Fire by Amanda Bouchet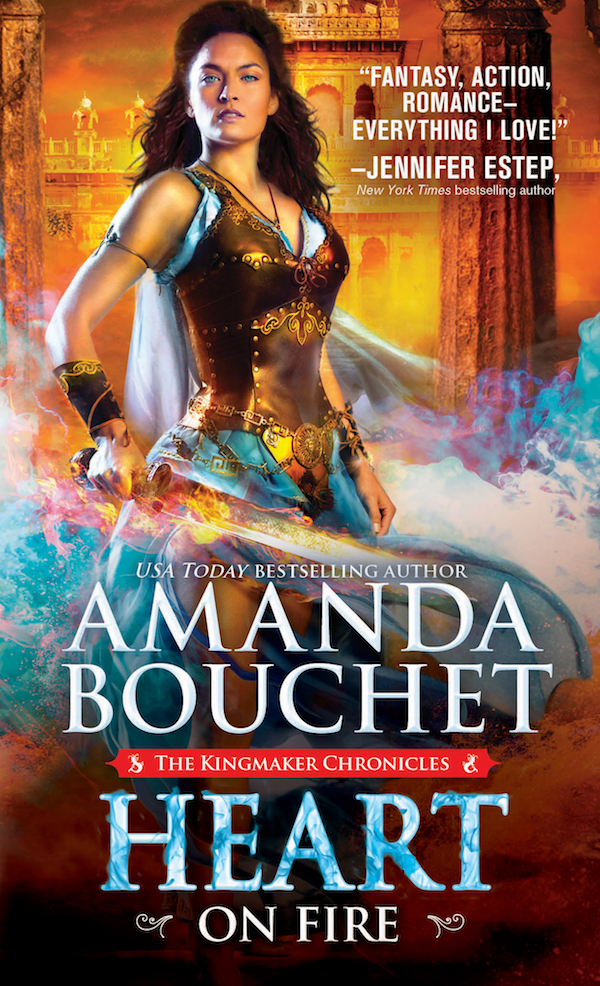 The riveting conclusion to the Kingmaker Chronicles
The destiny Catalia "Cat" Fisa has spent her entire life running from has finally caught up with her. To become Queen of Thalyria, Cat and her dedicated husband Griffin Sinta will have to go to war with the severely oppressed Fisa—and it's violent alpha…Cat's homicidal mother. When Cat's magic refuses to work like it should, she has to unleash the power she's been afraid of. And when her misuse of the God's gifts lands her in Tartarus, a land reserved for eternal punishment, Cat will have to accept herself—past, present, and future—if she wants any chance of making it out alive.
---
Perfectly Snarky L.A. Detective: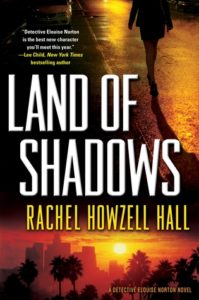 Land of Shadows (Detective Elouise Norton #1) by Rachel Howzell Hall: L.A. detective Elouise "Lou" Norton and her new partner are working to solve the case of a teen girl found murdered on a construction site. While Lou may be rich now, she knows the struggling community the victim comes from because it's where her and her sister grew up, except her sister may never have grown up since she disappeared as a teenager, leaving behind only a shoe. It's a case Lou is still working on, and starts to think is tied to this new case. Between the new partner, her need to solve her sister's case, and her cheating husband, Lou has a lot to deal with and fight through, and I cheered her on through the entire book. Great start to a detective series and I look forward to reading the next three books in the series.
And On the Other Coast (N.Y.) an FBI Agent (Trigger Warning: cutting/ child abuse)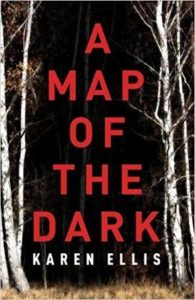 A Map of the Dark (The Searchers #1) by Karen Ellis: Elsa Myers is an FBI agent tasked with finding missing children. It's her entire life. Even though her dad is dying, which is bringing up many painful childhood memories for her relating to the abuse she suffered at her mother's hands, nothing can get in her way of work and her finding Ruby, and the possible serial killer behind the abduction. This was a good procedural/thriller that explores that effects of abuse and how some internalize it into self-harm and fear and others make the choice to become predators.
Links to Click:
If you're feeling lucky in the new year and haven't entered yet Book Riot has a giveaway for 20 (yup, 20!) of 2017's best books.
9 mystery & thrillers releasing in 2018 that I'm excited for!
Rincey and Katie discussed their favorite 2017 mystery titles on Read of Dead.
In sad news Sue Grafton, author of the Alphabet series, passed away. Her daughter Jamie (not me) posted on Facebook: "Sue always said that she would continue writing as long as she had the juice. Many of you also know that she was adamant that her books would never be turned into movies or TV shows, and in that same vein, she would never allow a ghost writer to write in her name. Because of all of those things, and out of the deep abiding love and respect for our dear sweet Sue, as far as we in the family are concerned, the alphabet now ends at Y." And yes, I think fans of the series would agree the alphabet ends in Y. (My review for the 1st in the series; and Liberty's review for the last in the series.)
(From 2016 but new to me, and maybe you) Thanks to Dan Brown, and his money, ancient occult books will be digitized at the Ritman Library.
NPR has a great article about Mary Higgins Clark, who is 90!, and still writing best sellers. I read all of MHC's books (that existed at the time) when I was in high school and always have fond memories of her keeping me up super late to read her books in one sitting.
Small Italian Village with a Past Mystery (Trigger Warning: suicide/ PTSD)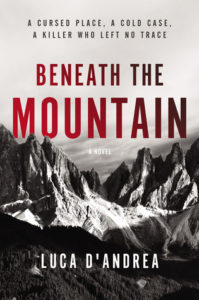 Beneath the Mountain by Luca D'Andre, Howard Curtis (Translation): Jeremiah Salinger, a U.S. filmmaker, moves with his wife and young daughter to a remote village in Italy where his wife is from. Suffering with PTSD and refusing to follow doctor's care instructions, his wife ends up giving him an ultimatum that he needs one year of no work. But after hearing the story of the brutal murders of three young town residents in the '80s, solving the mystery is all he can think about. Soon he's lying, manipulating, and getting himself literally beat-up by town members as he can't let this go. In a remote village you're either one of them or an outsider, which places Salinger in a dangerous position as his wife is one of them but he is not and he's now digging into the residents past needing to know who is responsible for the gruesome murders and why.
Recent Releases:
The Dry by Jane Harper (In Paperback)
The Perfect Stranger by Megan Miranda (In Paperback)
UNSUB by Meg Gardiner (In Paperback)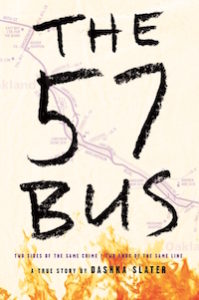 The 57 Bus: A True Story of Two Teenagers and the Crime That Changed Their Lives by Dashka Slater (True crime, high on my TBR, recommended by Liberty)
Before I Let Go by Marieke Nijkamp (Alaskan small town mystery, mental illness.)
Dominic by Mark Pryor (MC a DA and literal psychopath.) (Trigger Warning: suicide)
The Plot Is Murder (Mystery Bookshop #1) by V.M. Burns (Currently reading, book within a book.)
The Woman in the Window by A.J. Finn (pseudonym for Daniel Mallory) (Currently reading, this one has tons of publicity behind it.)
Kindle Deals: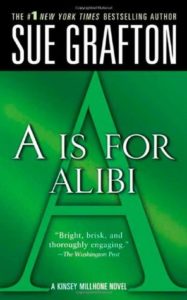 The 1st in Sue Grafton's Alphabet Series, "A" is For Alibi, is $2.99 (My review)
The Obama Inheritance: Fifteen Stories of Conspiracy Noir by Gary Phillips (Editor) is $1.99 (On my TBR)
Uptown Thief (Justice Hustlers #1) by Aya de León is $5.99 (Romance/Crime, my review) (Trigger Warning: Sexual/Domestic Abuse)
Browse all the books recommended in Unusual Suspects previous newsletters on this shelf. And if you like to put a pin in things here's an Unusual Suspects board.
Until next time, keep investigating! And in the meantime come talk books with me on Twitter, Instagram, and Litsy–you can find me under Jamie Canaves.