Alright Y'all, here it is: the bigass list of all your favorite audiobooks of the year! Because there are so many, I don't have much room for description, but if you mentioned something specific about the title (that I didn't mention in the newsletter last week). And thank you, so much, to everyone who wrote in with their favorites.  It was so fun to see what stood out for everyone this year.
---
We're giving away a stack of our 20 favorite books of the year. Click here to enter, or just click the image below.
---
American Gods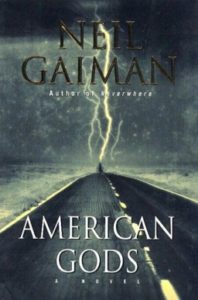 by Neil Gaiman (full cast production)
(Reader says: This wasn't life-changing, but still a funny listen, especially with the author narrating her own story.)
(Reader says: The book itself is fascinating, and Nicholas has captured the tone and pacing required to convey the "gentleman's" character.  Beautiful!)
(Reader says: It was a tough listen, I'm not gonna lie, but it was so much more powerful because Gay actually read the audio.)
(Reader says: I loved Kevin Hart's memoir that he read aloud. I wasn't quite sure what to expect, but it had a lot of good life lessons.)
(Reader says: I didn't see the movie, but was curious about the story. I loved the audiobook.)
(Reader says: Not new but I just listened to it and loved Tabori's voice. He managed to make every character sound so unique.)
(Reader says: I know that the author died before this book was published, but I couldn't help feeling like he was reading this book and talking to me. I loved this book so much. I made it through the book without tears, until the epilogue by his widow.)
(Reader says:  This was SO good, and Kory does such a great job narrating. Honestly, it felt like I was having a legit conversation with her she sounded so natural. I feel like that's the sign of an amazing audiobook, right? You don't even feel like you are being read to. I primarily listen to nonfiction, so you don't get that all too often to be honest.)
Alright, folks, how 'bout them audiobooks? Think those will tide you over until January?
As always, feel free to say hello on twitter at msmacb or via email at katie@riotnewmedia.com
Happy Forced Family Time!
~Katie