Hi Kid Lit friends,
One of my favorite parts of December are all the different Best Of lists, and of course my favorites are the children's book lists. If you didn't catch the many, many lists out there, I rounded some up for you.
---
We're giving away a stack of our 20 favorite books of the year. Click here to enter, or just click the image below.
---
New York Times Notable Children's Books of 2017
The Best Illustrated Children's Books 2017, New York Public Library and The New York Times
Best Books 2017 from Publisher's Weekly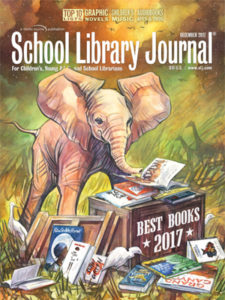 School Library Journal Best Children's Books of 2017
Best Books for Kids 2017, The New York Public Library
The Best of the Best Children's Books of 2017, Chicago Public Library
The Best Children's Books of 2017, The Boston Globe
Nominations for CILIP Carnegie & Kate Greenaway Medals 2018
The Best Children's Books of 2017, Southern Living
The Best Children's Books of 2017, The Guardian
Evanston Public Library's 101 Great Books for Kids List (2017)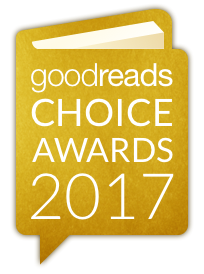 Goodreads Choice Awards 2017, Middle Grade
Goodreads Choice Awards 2017, Picture Books
Best Picture Books of 2017, Huffington Post
The Best Audiobooks of 2017 for Children and Families, Brightly
And just because it's fun, here are some beautiful children's books to admire. Let us gaze upon the Folio Society's gorgeous collection of illustrated classic children's books.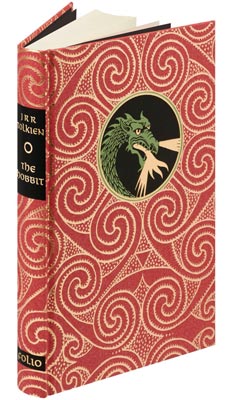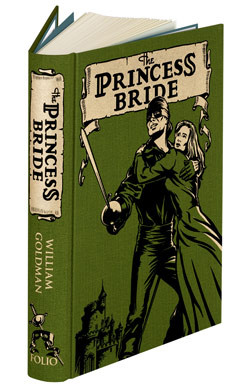 The Princess Bride by William Goldman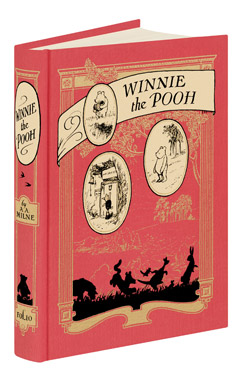 And what about this gorgeous collection of Puffin + Pantone books? (And photobomb by Izzy.)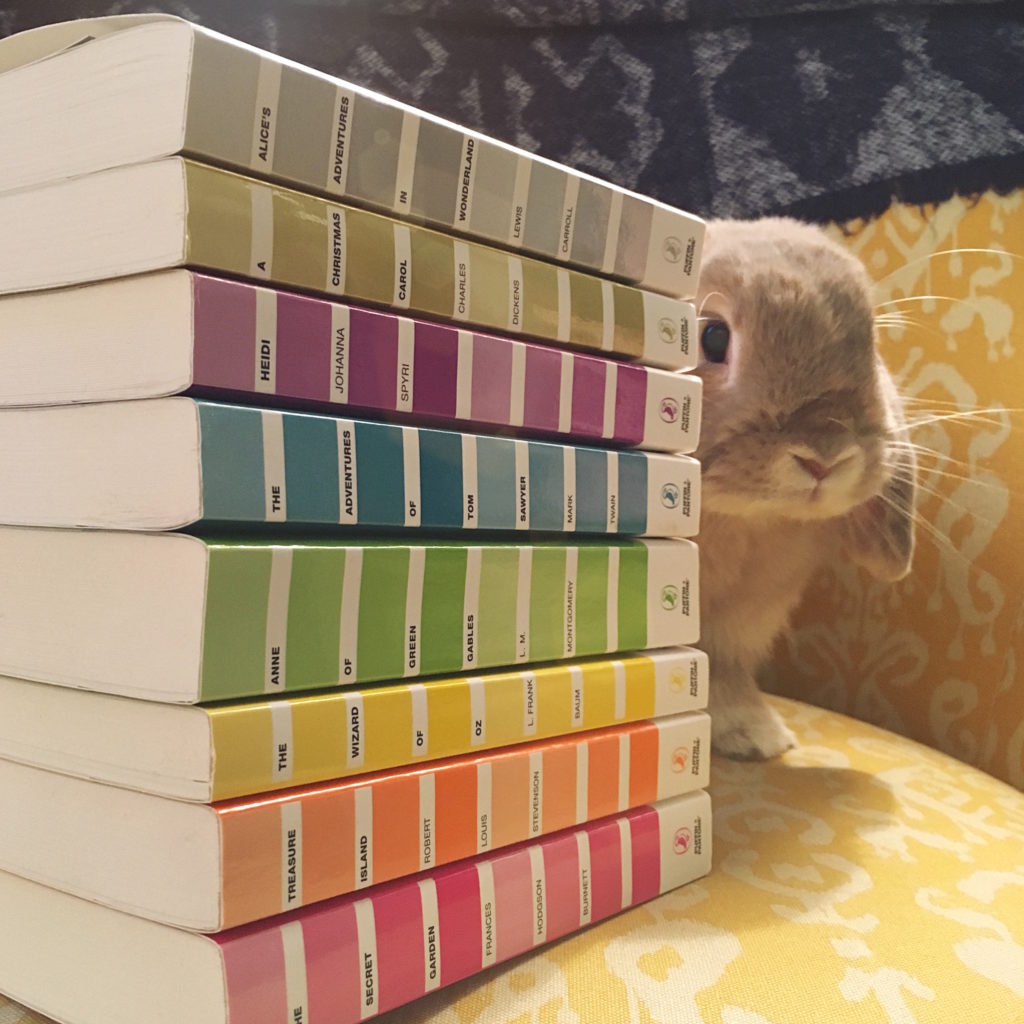 The Secret Garden (Puffin + Pantone) by Frances Hodgson Burnett (pink)
Treasure Island (Puffin + Pantone) by Robert Louis Stevenson (orange)
The Wizard of Oz (Puffin + Pantone) by L. Frank Baum
Anne of Green Gables (Puffin + Pantone) by L.M. Montgomery (green)
The Adventures of Tom Sawyer (Puffin + Pantone) by Mark Twain (blue)
Heidi (Puffin + Pantone) by by Johanna Spyri (purple)
A Christmas Carol & Other Stories (Puffin + Pantone) by Charles Dickens (gold)
Alice's Adventures in Wonderland and Through the Looking Glass (Puffin + Pantone) by Lewis Carroll (silver)
December New Releases
December is pretty light with the new releases, but here are some you should definitely keep an eye out for this month: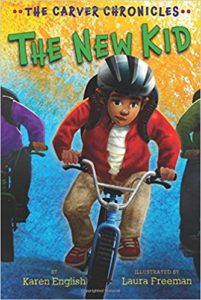 The New Kid by Karen English
This sweet chapter book is about a stolen bicycle, misunderstandings, being new in school, and a visit from a unpopular great-aunt. Gavin is a third grader who doesn't quite know what to think of Khufu, the new kid in school. When he suspects that Khufu stole his bike, Gavin learns that first impressions are not always correct, and that friendship can come from unlikely places.
Little Leaders: Bold Women in Black History by Vashti Harrison
This book is a wonderful collection of forty mini biographies of often overlooked leaders in women's history, including Sojourner Truth, Bessie Coleman, Shirley Chisholm, Maya Angelou, and many more. I loved the illustrations and have already recommended this book to many of my friends.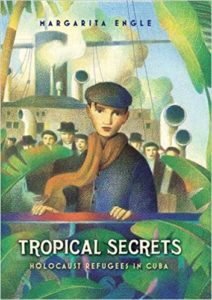 Tropical Secrets: Holocaust Refugees in Cuba by Margarita Engle
This book-in-verse tells the story of Daniel, a boy who escaped Nazi Germany and is hoping to be reunited with his parents once again. When the boat is refused in New York, he finds himself headed to Cuba where he befriends a local girl. Written in the beautiful way that only Margarita Engle can, this book is an informative and enlightening story for readers wanting to learn more about refugees and World War II.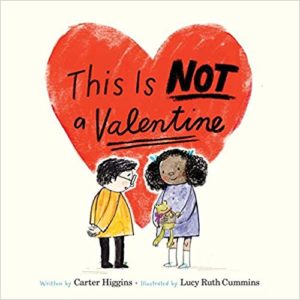 This Is Not A Valentine by Carter Higgins, illustrated by Lucy Ruth Cummins (Chronicle, 12/26/17)
I adored this picture book! This is a sweet story about all different types of love; love that come in the form of lucky rocks and cinnamon buns and waiting in line.The illustrations are absolutely adorable, the words are perfect, and it's a book you'll want to read over and over again.
Around the Web…
Fifteen Picture Books About Community, Respect, and Love (via Hachette Book Group)
100 Must Read Children's Books Set in NYC (via Book Riot)
Beautiful Books To Introduce Poetry to Kids (via Book Riot)
12 Picture Books to Explore Faith and Spirituality with Kids (via Brightly)
Also, big news! Book Riot is giving away a stack of our 20 favorite books of the year! Click here to enter.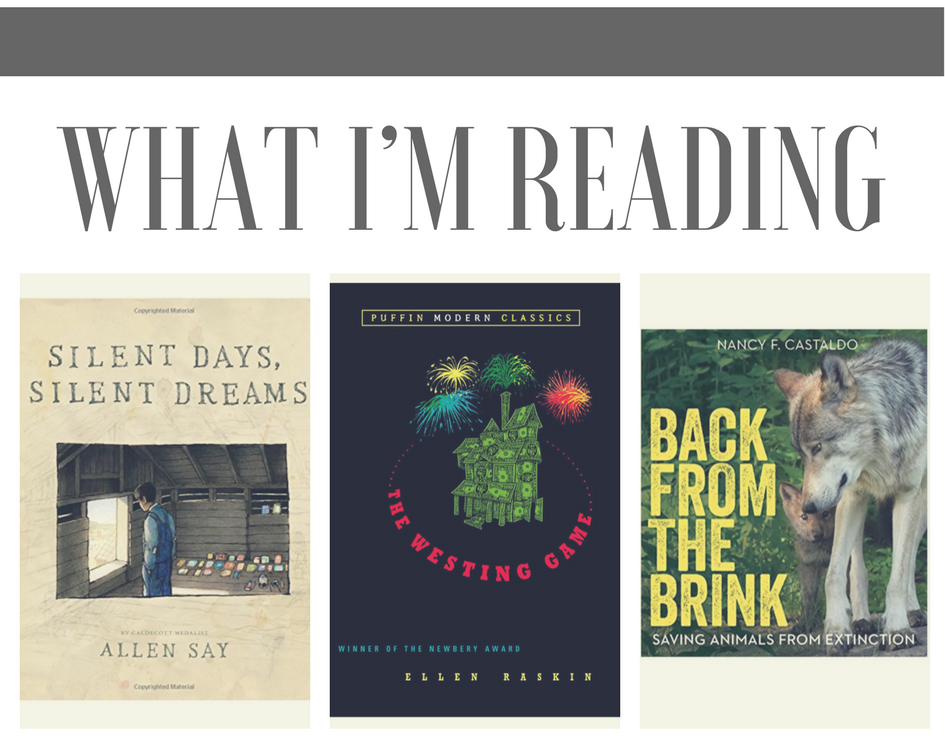 I'm having a lovely week of reading. Silent Days, Silent Dreams is a stunning new picture book by master illustrator Allen Say. His new book is about James Castle, an artist who is deaf, mute, autistic, and most likely dyslexic. Mr. Castle created incredible art featured in major museums around the world, often made with the most basic art materials. In this picture book biography, Allen Say recounts Mr. Castle's life in words and illustrations, using similar materials to the original artwork. The Westing Game is a middle grade book that has been recommended to me many times, and when I mentioned on Instagram that I was going to start it I got a flurry of excited messages! And my last read is a new nonfiction book to be published next year. Back from the Brink (4/24/18, HMH Books for Young Readers) by Nancy F. Castaldo is about America's response to the rising numbers of animals at risk for extinction and America's response. Unfortunately, I am afraid that new federal policies might imperil America's conservation efforts. Time to donate to The Nature Conservancy and other conservation groups.
I'd love to know what you are reading this week! Find me on Twitter at @KarinaYanGlaser, on Instagram at @KarinaIsReadingAndWriting, or email me at karina@bookriot.com.
See you next week!
Karina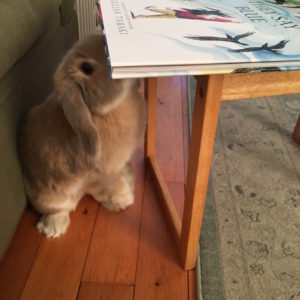 I kept telling Izzy about how much I liked Jillian Tamaki's new book, They Say Blue (Abrams Books for Young Readers, 3/13/18), and Izzy was very interested!
*If this e-mail was forwarded to you, follow this link to subscribe to "The Kids Are All Right" newsletter and other fabulous Book Riot newsletters for your own customized e-mail delivery. Thank you!*