Because of the holidays, there's always a severe decline in the number of books published the last six weeks of the year. Which is understandable, since everyone is busy with wrap-up posts and 'best of the year' lists. But there are still several great books coming before the end of the year, so I thought I'd share a few with you today.
---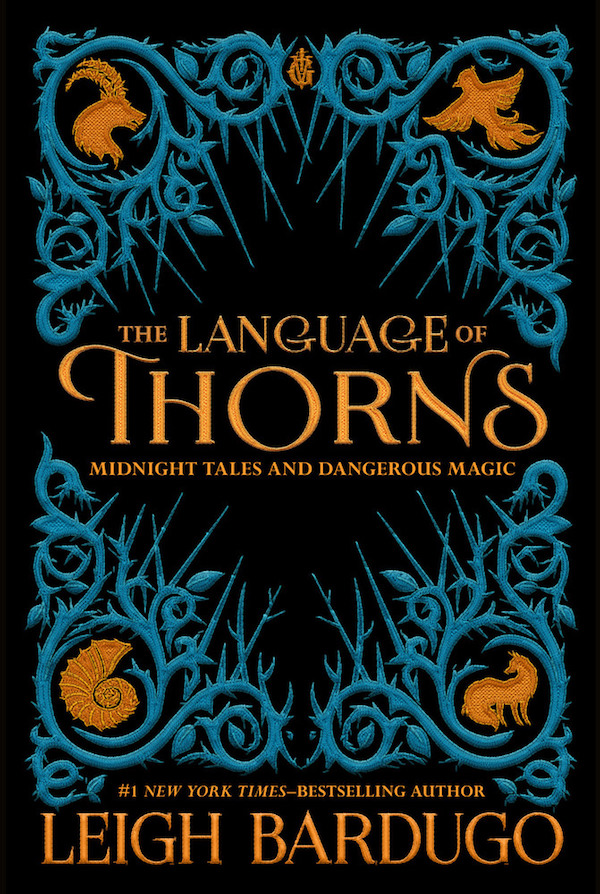 Sponsored by The Language of Thorns by Leigh Bardugo
Inspired by myth, fairy tale, and folklore, #1 New York Times-bestselling author Leigh Bardugo has crafted a deliciously atmospheric collection of short stories filled with betrayals, revenge, sacrifice, and love. Perfect for new readers and dedicated fans, the lavishly illustrated tales in The Language of Thorns will transport you to lands both familiar and strange—to a fully realized world of dangerous magic that millions have visited through the novels of the Grishaverse.
---
And speaking of wrap-ups, you can hear about several of our favorite books of the year on this week's episode of the All the Books! Rebecca and I talked about a few of the amazing books we loved, including Chemistry, My Favorite Thing is Monsters, and Idaho.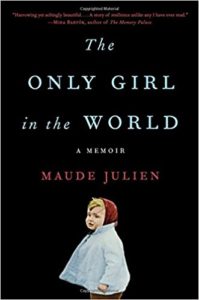 The Only Girl in the World: A Memoir by Maude Julien, Adriana Hunter (Translator)
Julien's account of growing up with parents who believed they could make her a 'superhuman' by subjecting her to daily torturous challenges, and how she held on to the hope that one day things would change. Okay, not exactly the feel-good book of the holiday season, but still a fascinating look at the triumph of spirit.
Backlist bump: The Glass Castle by Jeanette Walls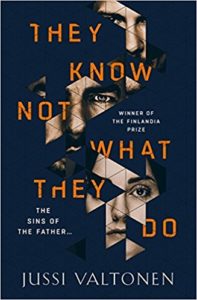 They Know Not What They Do by Jussi Valtonen, Kristian London (Translator)
An American neuroscientist becomes the target of attacks, apparently by animal rights activists, but then he receives a phone call from his ex-wife: the son he abandoned in Finland twenty years ago is now in the United States and is looking for revenge. Can he protect his new family from his first family?
Backlist bump: Unknown Caller by Debra Spark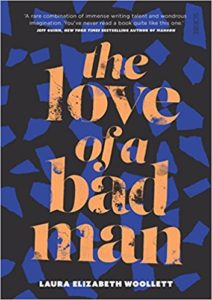 The Love of a Bad Man by Laura Elizabeth Woollett
Short stories imagining the lives of real women who had relationships with famously monstrous men such as Adolf Hitler, Charles Manson, and Jim Jones. (Okay, so maybe none of my picks this week are really festive, but they're good.)
Backlist bump: Almost Famous Women by Megan Mayhew Bergman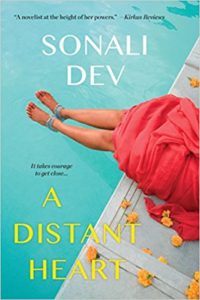 A Distant Heart by Sonali Dev
The fourth book in the Bollywood series! Kimya has lived a life of privilege as the only child of wealthy parents. But when she develops a rare illness that keeps her from leaving her home, her ivory tower becomes her prison. But a window washer with a big heart just may be the friendship and salvation she needs.
Backlist bump: A Bollywood Affair by Sonali Dev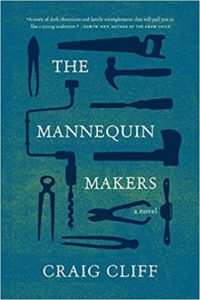 The Mannequin Makers by Craig Cliff
A widower in early 20th-century New Zealand seeks to best his carpenter rival by creating the world's most lifelike window display, using his twin daughters. A dark fairytale of loss and redemption.
Backlist bump: Cloudstreet by Tim Winton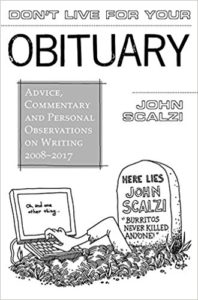 Don't Live For Your Obituary by John Scalzi
Award-winning author Scalzi shares wit, wisdom, and anecdotes about the life of a working writer, such as navigating today's world as a writer, the practical business of writing and selling books, and more.
Backlist bump: Your Hate Mail Will Be Graded: A Decade of Whatever, 1998-2008 by John Scalzi
That's it for me today – time to get back to reading! If you want to learn more about books new and old (and see lots of pictures of my cats, Millay and Steinbeck), or tell me about books you're reading, or books you think I should read (I HEART RECOMMENDATIONS!), you can find me on Twitter at MissLiberty, on Instagram at FranzenComesAlive, or Litsy under 'Liberty'!
Stay rad,
Liberty