My plans for this week's newsletter got totally scrapped on Monday following the news that Prince Harry is engaged to American actress Meghan Markle. There's going to be another royal wedding!
My sister and I love to follow the royal family, and I've done my fair share of reading on the trials and tribulations of British monarchs. With that in mind, I want to share two biographies I've read and enjoyed, and two more books that jumped to the top of my TBR pile after Monday's big news.
---
Sponsored by Oxford University Press, publisher of The League of Exotic Dancers by Kaitlyn Regehr and Matilda Temperley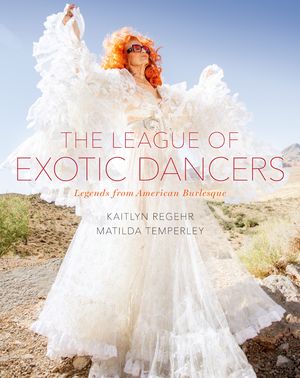 For more than four years, documentarian Kaitlyn Regehr and photographer Matilda Temperley embedded themselves within the Burlesque community-a group which continues to thrive sixty years past its supposed prime. At The Burlesque Hall of Fame reunion they found women, at times well into their 80s, subversively bumping and grinding away preconceptions about appropriate behavior for a pensioner. This collection of interviews and photographs is drawn from the dressing rooms, homes, and lives of this aging burlesque community, as well as the young neo-burlesque community who adore them. The authors present an inter-generational sisterhood that is unique and socially significant.
---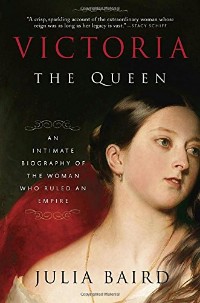 Victoria: The Queen by Julia Baird — In this book, Julia Baird offers an intimate and personal biography of one of Britain's longest serving monarchs. Victoria took the throne when she was just 18, after being brought up in a sheltered, isolated, and manipulative environment. Becoming queen gave her one of her first opportunities to make decisions for herself, and she very much became an adult in the spotlight. I love the way this biography shows Victoria in all of her many facets – impulsive teenager, passionate lover, curious intellectual, reluctant mother, and mourning widow. It's a lovely book.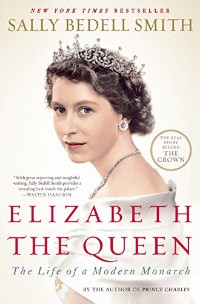 Elizabeth the Queen by Sally Bedell Smith — Few people expected that Elizabeth Alexandra May would be queen. She is the daughter of a second son who would have immediately lost her place in the line of succession if a brother were born. But then her uncle, Edward, abdicated in order to marry American socialite Wallis Simpson, making Elizabeth the heiress presumptive after her father. Elizabeth, who took the throne in 1952, is now the longest-reigning monarch in British history. The thing I loved best about this book is the way Sally Bedell Smith balances politics, personality, and gossip in the narrative. It's a smart, warm, generous portrait of Elizabeth (although much less kind to some other family members) that's worth picking up despite the heft.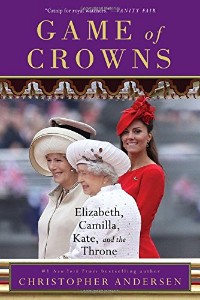 Game of Crowns by Christopher Andersen — This book is described as a "compulsively readable look into the relationships and rivalries of Queen Elizabeth, Camilla Parker Bowles, and Kate Middleton." These three women have very different background, yet each has her own place in the line of succession and the work of the monarchy. I'm really curious to learn more about their private lives as wives and mothers, as well as their differences in how they approach the responsibility of being part of the palace.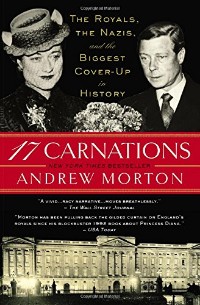 17 Carnations by Andrew Morton — This book had me at the subtitle – "The Royals, the Nazis, and the Biggest Cover-Up in History." 17 Carnations is the story of Edward VII (Queen Elizabeth II's uncle who abdicated shortly before World War II) and a "bizarre wartime Nazi plot to make him a puppet king." The book explores alleged affairs, supposed cover ups, interference by Soviet spies, and so much more. This book is next on my TBR – it's exactly the kind of juicy history I'm in the mood to read.
Links You'll Love
I'm going to round out this week's newsletter with a few links that caught my eye in the last couple of weeks:
Thanks so much for reading and have a great week!
— Kim, @kimthedork, kim@riotnewmedia.com