Happy Thanksgiving, Audiobook fans (or if you don't celebrate Thanksgiving, Happy Thursday)!
I'm listening to Collusion: Secret Meetings, Dirty Money, and How Russia Helped Donald Trump Win by Luke Harding. If you are watching all the Trump/Russia stuff closely, I highly recommend it. Harding is a reporter for The Guardian and former Moscow bureau chief. The narrator is excellent and, to my crude American ears, sounds a little like Jim Dale. And because Thanksgiving is all about giving and sharing (or something) I wanted to share my favorite part thus far. I'm not sure why I found it so amusing will translate without the British accented narration, but here goes: Harding is talking about the primaries when Paul Manafort was still running Trump's campaign. Harding says:
---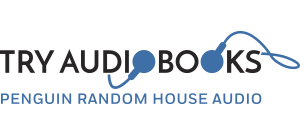 Sponsored by Penguin Random House Audio
When there's a crime that can't be solved, listen to the experts. Visit http://www.penguinrandomhouseaudio.com/thriller-series/ for a thrilling mystery series that you can get hooked on.
If you are looking for a brassy, independent female protagonist, you'll love Janet Evanovich's Stephanie Plum. If you want an experienced ex-CIA man turned President, Tom Clancy's Jack Ryan is the man for you. Or, perhaps you'd like a Victorian-era detective; then Clive Cussler's Isaac Bell is a character you'll enjoy.
---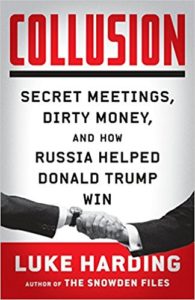 "The strategy was to try to persuade skeptics that Trump wasn't the man he seemed. Unlike the brash reality TV showman who trash-talked his rivals, the real Trump was measured, rational, statesmanlike…The problem was that Trump seemed unaware of his impending metamorphosis. Instead, Trump got into an argument during a TV debate about the size of his penis…" at which point I burst out laughing so hard that I woke up my dog, who ran around the house barking frantically at all the windows. It was totally worth it. And it made me so happy I wanted to share it with you, my audiobook-loving friends.
Regardless of if Thanksgiving is your thing, gratitude is always a good thing to have. And I am so grateful for books. They've been my companions in the best of times and carried me through the worst of times. So I'm taking this opportunity to sing the praises of some of my favorite audiobooks. I didn't intend for the list to be all women but I feel pretty great about it.
Americanah by Chimamanda Ngozie Adichie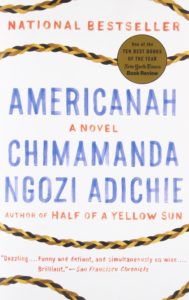 Whenever I read the publisher's description of this book, I'm always surprised it's (somewhat) framed as a story about Ifemelu and Obinze because I always think of it as Ifemelu's story. It's Ifemelu who we follow through most of the book, from her early relationship with Obinze in Nigeria to her navigating the unfamiliar world of Princeton, New Jersey, and beyond. I'm grateful to this book for offering a perspective on race in the united states that's so different from my own (as a U.S.-born white person), for depicting what it's like being a young writer, for being so beautifully written and powerful that it's almost always the first book I recommend to someone.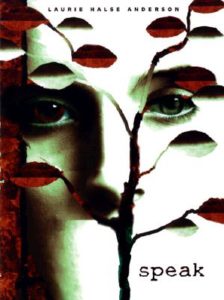 Speak by Laurie Halse Anderson
I know there was great YA prior to 1999, when Speak was first published, but I consider Speak One Of The Greats. The novel begins at the beginning of Melinda's freshman year of high school. Ostracized for calling the cops to an end-of-summer party, Melinda has stopped speaking almost entirely. I am grateful to this book for helping so many young survivors of sexual assault feel less alone and find a voice.
Clancys of Queens by Tara Clancy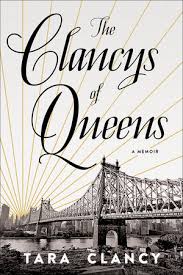 "Fifth-generation New Yorker, third-generation bartender, and first-generation author Tara Clancy was raised in three wildly divergent homes: a converted boat shed in working-class Queens; a geriatric commune of feisty, Brooklyn-born Italians; and a sprawling Hamptons estate she visited every other weekend." I am grateful to this book for showing how paradoxical, confusing, and fucked-up family can be, and how much love there can be in all the chaos. I am also grateful that Tara narrates the audiobook because her voice is amazing.
I am grateful for All Things Roxane Gay and this book is no exception. I am grateful for the bravery, eloquence, and insight Gay brings to literally everything.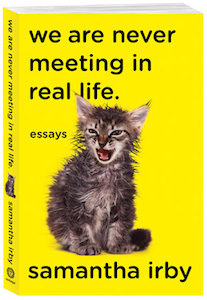 We Are Never Meeting in Real Life by Samantha Irby
I know, I know, I have raved about this book no less than 827,937 times in this newsletter, but it's so good. I'm so grateful for Irby's humor, her willingness to talk about poop/bowel problems, and for never suffering fools. She's a national treasure and if you haven't checked this one out yet, hop on it.
The Good House by Ann Leary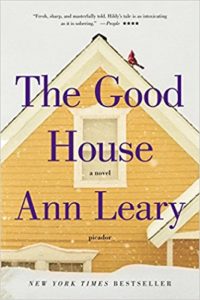 This is another one I have raved about multiple times in this newsletter, but it's so good–-and I love love love the audiobook. Hildy Good is a real estate agent in a small town on Boston's North Shore. And she knows everything about everyone. What she doesn't know–-or at least can't admit to herself–-is that she has a drinking problem. As a former blackout drunk myself, Hildy's denial/confusion/fear as her alcoholism gets increasingly out of control is frighteningly accurate. It's a great book for anyone, but if you've ever wondered what alcoholic denial feels like, listen to this book.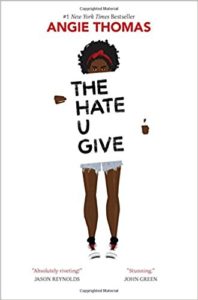 The Hate U Give by Angie Thomas
I am grateful for The Hate You Give because it's a story that desperately needed to be told and Thomas hits it out of the freaking park. When 16-year-old Star Carter witnesses the murder of her childhood friend at the hands of a police officer, the two worlds she's been oscillating between collide. The Hate U Give is brutal, honest, and a book everyone should read.
Lizz Free or Die by Lizz Winstead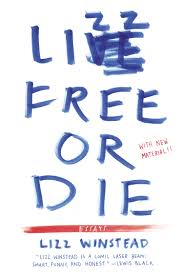 In this collection of essays, Winstead writes about how she came to be the influential comedian she is today–-starting with a childhood desire to be a priest, to her penchant for rescuing dogs with gross habits. I am grateful for this hilarious collection of essays because they made me laugh when I really needed to laugh, inspired me when I really needed to be inspired, and made me aware of Lizz Winstead, who is a delight.
Don't forget to enter to win $500 to your favorite bookstore with our giveaway! Enter to win here.
As always, you can hit me up on twitter at msmacb or say hey at katie@riotnewmedia.com.
Until next week,
~Katie