Happy Tuesday, you glorious word-eaters! Who's reading something good this week? The year is on its last legs, but there are still fabulous books being published. Not a whole lot this week because of the holiday, but I still have a few awesome books for you below and you can hear about several more great books on this week's episode of the All the Books! Rebecca and I talked about a few amazing books we loved, including A Kind of Freedom, Altered Traits, Spoils, and more.
---
Sponsored by Creatures of Will and Temper by Molly Tanzer
Creatures of Will and Temper s a Victorian-era fantasy inspired by The Picture of Dorian Gray, in which epee-fencing enthusiast Evadne Gray and her younger sister are drawn into a secret and dangerous London underworld of pleasure-seeking demons and bloodthirsty diabolists, with only Evadne's skill with a blade standing between them and certain death.
---
AND OHHHHH! Did you know we're giving away $500 to the bookstore of your choice? Click here to enter!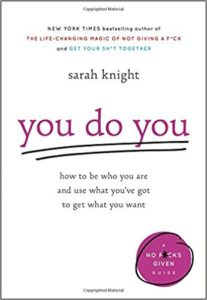 You Do You: How to Be Who You Are and Use What You've Got to Get What You Want (A No F*cks Given Guide) by Sarah Knight
The third in Knight's profane and profound series of self-help books aimed at encouraging people to wake up to the reality that we only get one life, and how to make the most of your time and keep self-doubt and the haters from ruining it for you. As Knight says, "If you're not doing you, you're screwing you." It's not elegant, but it's damn catchy.
Backlist bump: The Life-Changing Magic of Not Giving a F*ck: How to Stop Spending Time You Don't Have with People You Don't Like Doing Things You Don't Want to Do (A No F*cks Given Guide) by Sarah Knight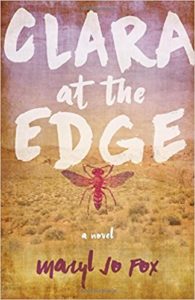 Clara at the Edge by Maryl Jo Fox
Clara, an elderly widow, wants to make one more try at reconciling with her estranged son. But she doesn't want to leave her home, the source comfort and security for so many troubled years. So, with the help of some magical purple wasps and the kindness of strangers, Clara is taking her house to her son. It's a magical novel about family and loss that is sure to charm most everyone.
Backlist bump: The Particular Sadness of Lemon Cake by Aimee Bender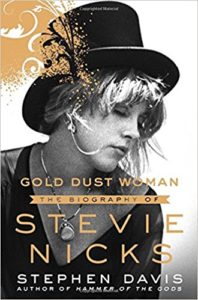 Gold Dust Woman: The Biography of Stevie Nicks by Stephen Davis
Her name is Stevie and she is our queen! Whether you love Stevie from Fleetwood Mac, American Horror Story, or The Voice, or maybe you don't know who she is (*GASP*), this is a great look at the life of one of music's legendary voices. From her early years, to fame and addiction, to life at almost seventy, Stevie Nicks is one of our most fascinating celebrities and talented singers.
Backlist bump: Fleetwood Mac: The Complete Illustrated History by Richie Unterberger
That's it for me today – time to get back to reading! If you want to learn more about books new and old (and see lots of pictures of my cats, Millay and Steinbeck), or tell me about books you're reading, or books you think I should read (I HEART RECOMMENDATIONS!), you can find me on Twitter at MissLiberty, on Instagram at FranzenComesAlive, or Litsy under 'Liberty'!
Stay rad,
Liberty