Welcome back, book fans! I had a glorious week in NYC, learning all about exciting upcoming books. I can't wait to share them with you in the coming months! I also managed not to freak out at all the authors at the National Book Awards, but it was difficult. (Although I totally creeped on Jesmyn West.) Hope you also had a wonderful week, and that you're reading something marvelous! Enjoy your upcoming week, and be excellent to each other. – xoxo, Liberty
---
Sponsored by A Duke in Shining Armor by Loretta Chase
The seventh Duke of Ripley will never win prizes for virtue, but even he draws the line at running off with his best friend's bride. All he's trying to do is recapture the slightly inebriated Lady Olympia and return her to her bridegroom. The bookish and bespectacled Olympia is bent on getting away from her puzzling marriage to a rakish duke – but is even more puzzled when the world-famous hellion the Duke of Ripley is trying to do the honorable thing in returning her to her intended. Whatever his motivations, she has no intention of making this an easy chase…
---
AND OHHHHH! Did you know we're giving away $500 to the bookstore of your choice? Click here to enter!
Deals, Reals, and Squeals!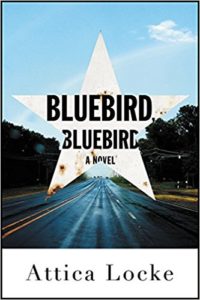 YESSSSSS: FX to develop Highway 59 crime drama series based on Attica Locke's book Bluebird, Bluebird.
Angie Thomas announced the name of her next book at YALLFest.
The Wrath and the Dawn to become a film.
Mahershala Ali to star in, executive produce crime thriller Burn.
Jessie Burton's The Miniaturist coming to TV.
Common to star in digital comic Caster.
Eva Longoria is developing Lucky Boy for the big screen.
Tiffany Haddish will star in a film based on the comic The Kitchen.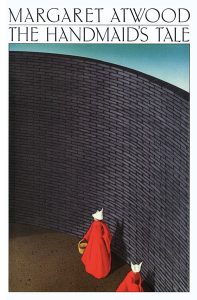 Hulu has scheduled the second season of The Handmaid's Tale. Here's the teaser trailer.
George Clooney to star in, direct Catch-22 limited series.
Final Girls is coming to the big screen.
Liz Phair signs two-book deal with Random House.
Viola Davis to produce, star in adaptation of Terry McMillan's I Almost Forgot About You.
Cover Reveals
The first look at Lauren Groff's new novel, Florida! (Riverhead, June 5, 2018)
Here's Leah on the Offbeat, the sequel to Simon vs. the Homo Sapiens Agenda. (Balzer + Bray, April 24, 2018)
Penguin Teen has the first look at I Am Still Alive by Kate Marshall. (Viking Books for Young Readers, July 24, 2018)
Here's the colorful cover of Still Lives by Maria Hummel (Counterpoint Press, June 12, 2018)
And here's the cover for War Storm, the last book in the Red Queen series. (HarperTeen, May 15, 2018)
Sneak Peeks!
A look at the new Wrinkle in Time trailer.
Book Riot Recommends
At Book Riot, I work on the New Books! email, the All the Books! podcast about new releases, and the Book Riot Insiders New Release Index. I am very fortunate to get to read a lot of upcoming titles, and I'm delighted to share a couple with you each week!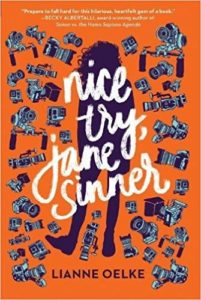 Nice Try, Jane Sinner by Lianne Oelke
17-year-old Jane Sinner has hit some speed bumps in the road of life. Now expelled from school, she agrees to participate in a reality show at a college campus where she can finish also get her high school diploma. As the show gathers more ratings and fans, Jane learns what she needs from life as she prepares to enter it on her own. Jane is a fantastic character, and I thoroughly enjoyed the time we spent together.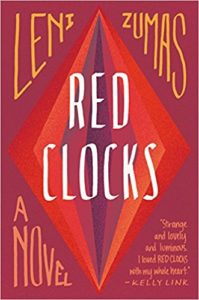 Red Clocks by Leni Zumas
Fans of The Handmaid's Tale, hold on to your dystopian hats! This is a scathing, inventive novel about a future where women's reproductive rights are once again not their own, and where many women are subjected to witch hunts. (Should be shelved under 'horror.') Centered around five women living very different lives in the book's prohibitive world, it is a scary but also hopeful look at motherhood and pregnancy.
And this is funny.
Well, she tried. (The second option sounds so exciting, tbh.)