On Wednesday, Masha Gessen's The Future Is History: How Totalitarianism Reclaimed Russia won the National Book Award for Nonfiction, taking the top prize in a category full of political heavy-hitters.
In the spirit of that win, I decided to focus this month's new books list specifically on true stories written by women that have been published or will be out soon.
---
We're giving away $500 to spend at the bookstore of your choice! Click here, or on the image below to enter:
---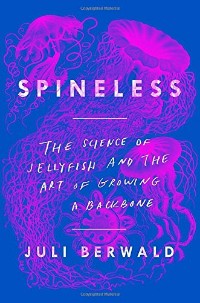 Spineless by Juli Berwald – I love nonfiction about strange science, so of course a book about jellyfish and climate change was going to make my list. I've read a few chapters of this one already and it's a lot of fun. Berwald's approach reminds me a bit of Mary Roach, which I like.
The Wine Lover's Daughter by Anne Fadiman – In this memoir, Fadiman explores her relationship with her father, Clifton, "a renowned literary critic, editor, and radio host whose greatest love was wine." Fadiman is one of my favorite writers, and I love wine, so I think this book will be right up my alley.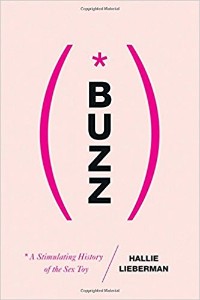 Buzz: The Stimulating History of the Sex Toy by Hallie Lieberman – This is another book that reminds me a bit of Mary Roach. In Buzz, Lieberman offers a history of sex toys and explores how they went from taboo to socially acceptable. Plus, that cover is just A++
Queen Victoria's Matchmaking by Deborah Cadbury – One of the things that intrigues me about Queen Victoria is the way she struggled to find what we'd now call work-life balance. As she aged, Victoria's attention turned to marrying off her more than 30 grandchildren to guarantee matches with other powerful European royalty. But of course her grandchildren had plans of their own, pitting Victoria's feelings as a grandmother with her obligations as a queen.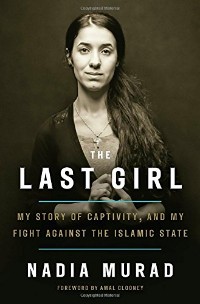 The Last Girl by Nadia Murad – In this memoir, Murad recounts the ISIS attack that massacred her village, her period as a slave to Islamic State fighters, and her eventual escape with the help of a family in Mosul. Her story is "a call to action, a testament to the human will to survive, and a love letter to a lost country, a fragile community, and a family torn apart by war."
The Extra Woman by Joanna Scutts – Attitudes about single women are still pretty backwards, but for a period in the 1930s singledom was considered pretty glamorous. Scutts revisits that period to tell the story of Marjorie Hillis and the single women in the city that she inspired.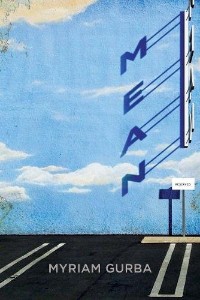 Mean by Myriam Gurba – Part true crime, part memoir, and part ghost story, this book is the story of Gurba's "coming of age as a queer, mixed-race Chicana."
The Newcomers by Helen Thorp – The subtitle of this one – "finding refuge, friendship, and hope in an American classroom" – is what really sold me. Thorp explores how teenage refugees learn English and become Americans at a public high school in Denver with a specific class designed to help them adapt.
And that's all I've got for this week. Don't forget, we're giving away $500 to spend at the bookstore of your choice! Entries are open worldwide and will be accepted until 11:45 p.m. on Sunday, Nov. 26. Click here to enter.
Happy reading!
– Kim Ukura, @kimthedork and kim@riotnewmedia.com