Hello, November! and hello, book lovers! Have you finished all your candy?I have some delightful bookish goodness for you below. Hope you're reading something marvelous! Enjoy your week, and be excellent to each other. – xoxo, Liberty
---
Sponsored by Unbound Worlds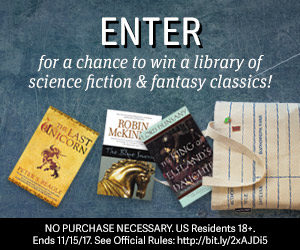 Build your library with a collection of classic science fiction and fantasy novels from Unbound Worlds! Fall is in full swing, and it's the perfect time to cozy up with some classics. Unbound Worlds is giving away thirty-two books from timeless sci-fi and fantasy authors like Philip K. Dick, T.H. White, Anne McCaffrey, and Samuel R. Delaney, plus some bookish swag from Out of Print! Enter for a chance to win.
---
Deals, Reals, and Squeals!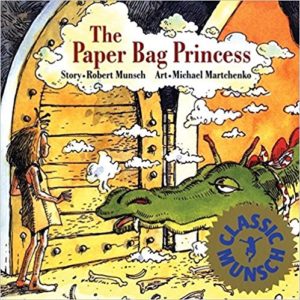 Elizabeth Banks will direct The Paper Bag Princess. (Read this book immediately if you haven't already.)
Jacqueline Woodson will publish two new books with Riverhead.
Zachary Levi to star in Shazam adaptation.
Roxane Gay shared news of deals and an upcoming book she edited.
Megan Abbott's new novel, Give Me Your Hand, will be out in July.
Nova Ren Suma and Emily X.R. Pan announced a serial YA anthology.
And speaking of Nova and anthologies, she'll be part of a new YA anthology of Jewish writers, headed out way in 2019. And Sona Charaipotra has a new book coming and more kids' book news!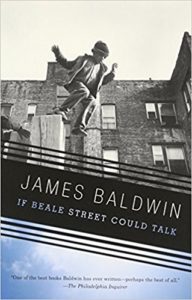 Brian Tyree Henry joins Barry Jenkins' If Beale Street Could Talk.
Kimberly Peirce to direct This Is Jane for Amazon.
Fox buys Snow Blind drama based on comic.
Julianne Moore will play Gloria Steinem in her biopic.
Haruki Murakami's short story, Burning, has been made into a film.
Jane the Virgin's novel is coming for real.
Cover Reveals
EW has the first look at the new Buffy the Vampire Slayer middle-grade book series. (Little, Brown Books for Young Readers, September 2018)
The cover for Bash Bash Revolution by Douglas Lane is out. (Night Shade Books, March 6, 2018)
Jeff Giles reveals the cover for Edge of Everything sequel, The Brink of Darkness. (Bloomsbury, July 3, 2018)
Sneak Peeks!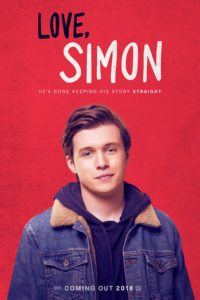 The first look at Love, Simon!
And here are some fabulous peeks at Crazy Rich Asians!
A sneak peek at the new Jumanji film!
Book Riot Recommends 
At Book Riot, I work on the New Books! email, the All the Books! podcast about new releases, and the Book Riot Insiders New Release Index. I am very fortunate to get to read a lot of upcoming titles, and I'm delighted to share a couple with you each week!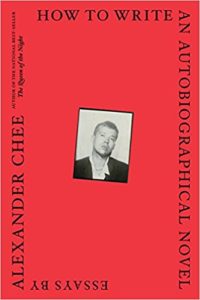 How to Write an Autobiographical Novel: Essays by Alexander Chee (Houghton Mifflin Harcourt, April 24, 2018)
If nothing else about the coming year excites you, at least be happy we have a new Alexander Chee book! And it's nonfiction! I love his novels, but he is also wicked smart, and has many insightful, thoughtful things to say about the world. He is a beacon in troubled waters, and I feel like I'm learning to become a better human when I read him.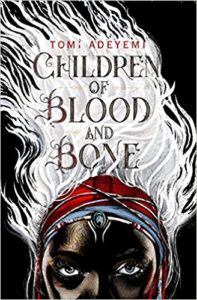 Children of Blood and Bone by Tomi Adeyemi (Henry Holt and Company for Young Readers, March 6, 2018)
BELIEVE THE HYPE. This trilogy landed a HUGE deal, and for good reason (er, at least for the first book): It's a wildly fantastical (and fantastic) tale of magic, royalty, and vengeance that tackles real issues, like racism and prejudice. What an epic nerdpurr. Be ready to see this book everywhere. Oh ya, did I mention it's 600 pages long? GIANT FANTASY GOODNESS FTW.
And this is funny.
Raccoons + Oscar Wilde = LOLOLOLOLOL