Happy Halloween, book lovers! NOW GIMME CANDY. I have a few spooky-ish books out today to tell you about, and you can hear about several more great books on this week's episode of the All the Books! Rebecca and I talked about a few amazing books we loved, including Beasts Made of Night, Everything is Awful, The Tea Dragon Society, and more.
---
Sponsored by Dark Horse Comics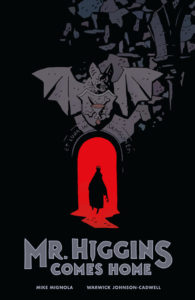 Preparations begin at Castle Golga for the annual festival of the undead, as a pair of fearless vampire killers question a man hidden away in a monastery on the Baltic Sea. The mysterious Mr. Higgins wants nothing more than to avoid the scene of his wife's death, and the truth about what happened to him in that castle. However, these heroic men sworn to rid the world of the vampire scourge inspire Higgins to venture out and to end the only suffering he really cares about–his own.
---
AND OHHHHH! Did you know we're giving away $500 to the bookstore of your choice? Click here to enter!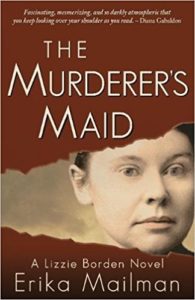 The Murderer's Maid by Erika Mailman
Possible axe murderer Lizzie Borden is big this year. Along with See What I Have Done, and the forthcoming YA novel, Lizzie, we have this new retelling mixed with a contemporary story abut a barista in fear for her life. Mailman has written a fresh take on what happened to the Bordens, and made it extra-compelling with the addition of a second tale. Read this chop-chop! (Sorry not sorry.)
Backlist bump: The Telling by Jo Baker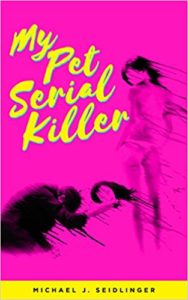 My Pet Serial Killer by Michael J. Seidlinger
Somehow, in between working talking about books for Dzanc Books and Electric Literature, Seidlinger manages to write his own books. LUCKY US. This one is a delightfully disturbing about a forensic science student who keeps a pet – you guessed it – serial killer in her apartment. Did I already mention that it is disturbing? Happy Halloween, kids.
Backlist bump: Falter Kingdom by Michael J. Seidlinger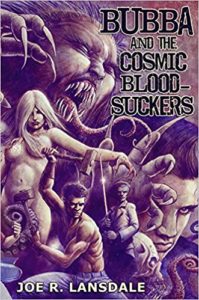 Bubba and the Cosmic Blood-Suckers by Joe R. Lansdale
From the man who brought you Hap & Leonard, and Bubba Ho-Tep, the short story that inspired the movie and this book! Elvis and a group of monster fighters must secretly demolish evil creatures in New Orleans in this raucous, gory ride filled with drugs, sex, violence, and pb & banana sandwiches.
Backlist bump: The Best of Joe R. Lansdale by Joe R. Lansdale
That's it for me today – time to get back to reading! If you want to learn more about books new and old (and see lots of pictures of my cats, Millay and Steinbeck), or tell me about books you're reading, or books you think I should read (I HEART RECOMMENDATIONS!), you can find me on Twitter at MissLiberty, on Instagram at FranzenComesAlive, or Litsy under 'Liberty'!
Stay rad,
Liberty