Welcome to another Monday! Any Monday that starts off with  Hope you're reading something marvelous! Enjoy your week, and be excellent to each other. – xoxo, Liberty
---
Sponsored by Yellow Pear Press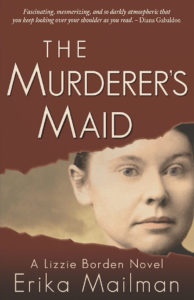 In 1889, Bridget joins the Borden household as their maid, but something evil is brewing beneath the house's genteel surface. In 2016, Brooke hides from her dangerous past and avoids making friends. But what if it's time to stop running?
Bram Stoker Award finalist Erika Mailman brings the true story of the brutal murder of Lizzie Borden's father and stepmother into new focus by adding a riveting contemporary narrative. Intelligent and detailed, The Murderer's Maid is a gripping read from beginning to bloody conclusion.
---
Deals, Reals, and Squeals!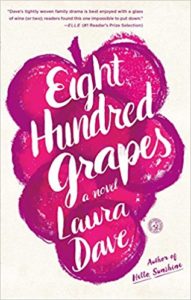 Eight Hundred Grapes to be a show on ABC.
NBC is rebooting Nancy Drew.
Riz Ahmed in negotiations with Netflix on Hamlet.
Chuck Wendig's Invasive is coming to television.
Sara Blaedel's Louise Rick crime novels in works as a TV series. 
Chiwetel Ejiofor to star in, write and direct film adaptation of The Boy Who Harnessed the Wind.
Tor Teen acquires a space adventure trilogy by Charlie Jane Anders.
Self-published author Intisar Khanani lands deal with HarperTeen.
Here's a great thread on Twitter of several more exciting book deals!
Cover Reveals
Here's a look at Finding Yvonne, the upcoming book from Brandy Colbert! (Little, Brown Books for Young Readers, August 7, 2018)
My Lady Jane has a sequel coming: My Plain Jane! (HarperTeen, June 26, 2018)
Sneak Peeks!
OMG it's the new trailer for Black Panther!
Book Riot Recommends 
At Book Riot, I work on the New Books! email, the All the Books! podcast about new releases, and the Book Riot Insiders New Release Index. I am very fortunate to get to read a lot of upcoming titles, and I'm delighted to share a couple with you each week!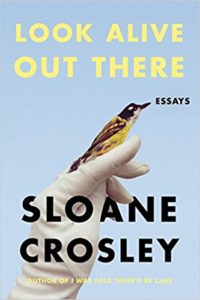 Look Alive Out There: Essays by Sloane Crosley (MCD, April 3, 2018)
Brand new essays from one of the funniest, keenly observant writers working today! Crosley, author of I Was Told There'd Be Cake, is full of pithy one-liners and sharp insights, and her essays are a delight to read, whether it's on the subject of obnoxious neighbors, fertility, or playing herself on Gossip Girl.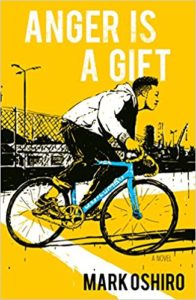 Anger is a Gift by Mark Oshiro (Tor Teen, May 22, 2018)
Oshiro, of the Mark Does Stuff universe, shines in this YA debut about a teen son of a police shooting victim. Since his father's death at the hands of the Oakland police, Moss Jeffries has suffered panic attacks. Six years later, he finds himself and other students to be the subject of racially motivated harassment and discrimination at his high school. Will he and his classmates push back or will he be swallowed by his fear. It's a very powerful, timely book.
And this is funny.