This week's newsletter is something a little different, a longer piece exploring the ins and outs of writing the kind of narrative, investigative nonfiction that I love to read.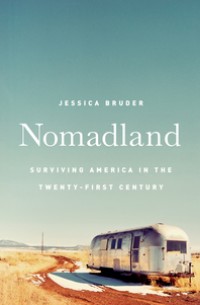 Jessica Bruder's Nomadland: Surviving America in the Twenty-First Century is a look into the growing number of transient older Americans that are helping boost large sectors of the seasonal economy. To tell their story, Bruder spent weeks at a time in an RV (an adapted 1995 GMC Vandura with a jaunty teal stripe) following these "workcampers" from months working in Amazon warehouses, at National Forest campgrounds, and in sugar beet harvests.
---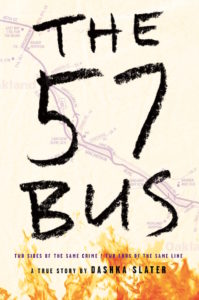 Sponsored by The 57 Bus, a true story by Dashka Slater
One teenager in a skirt.
One teenager with a lighter.
One moment that changes both of their lives forever.
A single reckless act during an 8-minute bus ride leaves one teen severely burned and the other charged with two hate crimes and facing life imprisonment. The 57 Bus is Dashka Slater's true account of the case that garnered international attention and thrust both high school students into the spotlight.
---
After I finished the book, I really wanted to know more…Where did this idea come from? What were the challenges in reporting? How did Bruder's relationships with her subjects form and change? Luckily for me, Bruder was able to take a few minutes to answer my questions, which you can read below.
The Initial Idea
Bruder pointed to two articles that helped steer her towards the ideas that would become Nomadland – a 2011 piece in the Allentown Morning Call on the dangerous conditions inside an Amazon warehouse, and a 2012 Mother Jones article that briefly mentioned a program to hire retirees, CamperForce.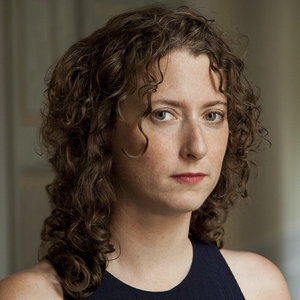 Photo by Todd Gray, via www.jessicabruder.com
In both cases, Bruder noticed something in the article that intrigued or alarmed her, then used that spark to dig deeper.
"Nobody ever wants to talk about the fact that the sausage is made that way, because the idea is like, somehow, we magically come up with everything in a hermetically sealed, pure, vacuum," she said. "This stuff is in reach, you just have to pay attention."
Although there are some retirees who still use RVs recreationally, Bruder said she slowly became aware of "a totally different strata of folks who were permanently on the road," moving from seasonal employer to seasonal employer to make ends meet.
"That seemed kind of wild too because we're in a workplace where ageism is so rampant, and then you've got this underground senior network of employers," said Bruder. "A lot of the jobs are low-paid and pretty tough. (The story) hooked my subculture brain, it hooked my social justice brain, and I really wanted to learn more."
Beginning the Story
Bruder was so intrigued by the idea that she used her hotel stipend from a conference to instead rent a car and drive out to Nevada to begin talking to seniors living in RV parks near an Amazon warehouse. After her initial reporting, Bruder pitched the story to Harper's Magazine, who agreed to send her back out to Nevada to do a few more days of reporting.
"I got it in my mind that I wanted to go to this place called Quartzite, Arizona, which is where a lot of nomads kind of go financially dormant through the winter. You've got tens of thousands of people on the public lands, using solar panels, living super cheap. I borrowed a tent and went out there for a few weeks and wrote the story based on that," she explained.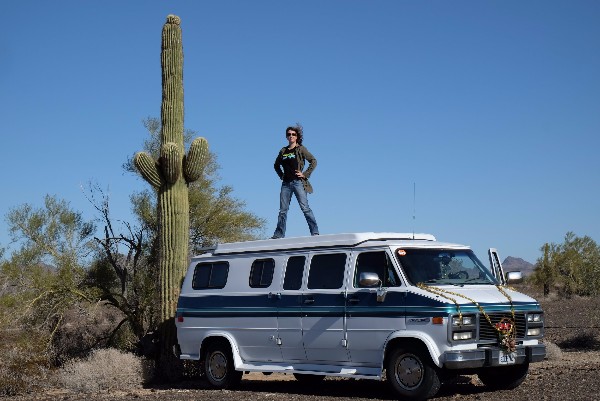 Photo Credit: www.jessicabruder.com
From Magazine to Book
Bruder's story – "The End of Retirement" – was published in the August 2014 edition of the magazine. But Bruder said she felt like there was more to the story.
"I had so much B-roll, just buckets and buckets of things that didn't fit," she said. "And I still wanted to know what was going to happen to these people! I got to spend a little bit of time with them, and I really couldn't stop thinking about them."
Bruder used the advance from her book deal with W.W. Norton to purchase a van on Craigslist.
"A lot of people, when you're doing your passion project, you have to do it on spec, and I don't know if I could have done all of this like that," Bruder said. "Getting a camper van, that's an audacious thing to do!"
The van gave Bruder some additional flexibility for her reporting. Instead of just stopping by for a few days at a time, Bruder was able to spend weeks or months following the people she planned to write about, becoming a part of the community rather than just a journalist writing about their lives.
"I wish I were better at writing on the road and in the van, but all I could make myself do (on the road) was keep a daily reporter's journal where I'm going through the notes I've written down and rehydrating them so they make sense," said Bruder. "I did a lot of jump in, jump out reporting."
Navigating Relationships
One of the challenges of spending so much time in a community is building relationships while also reporting on what you learn.
"In a normal situation, when I'm there everybody knows what I'm doing. Everyone knows I'm there as a reporter. If I worry somebody's forgetting, sometimes I remind them," Bruder said.
The book includes a couple of exceptions to this practice – Bruder went undercover in an Amazon warehouse and a sugar beet harvest – but Bruder said in those cases she made sure to focus on her experiences, rather than things she learned about other workers.
In one challenging instance, the subject she originally planned to make the main character of the Harper's piece had to back out of the project. The man was hired to work full time at Amazon – something Bruder said she had never seen happen – and worried that his comments made as a seasonal employee would threaten his livelihood. After some discussion, Bruder had to find a new character for her magazine piece, but ended up using parts of his story in the book using a pseudonym.
"I've covered politics and I've covered policing, but these people are civilians," Bruder said. "You want people to talk to you, but you want to make sure that they understand what you're doing and why you're there and how it all works. Narrative is messy because you come to like people – I know I did – and you're all very human out there."
On Narrative Nonfiction and Immersion Journalism
One of the challenges Bruder notes in the book was figuring out a satisfying ending for a story about people who have lives that extend beyond the confines of the book.
"When you're doing nonfiction we're really at the mercy of the world and what happens in it," Bruder said. "As much as you shape elements of your story, you're also sort of dragging off the back of the wagon the whole time and just hanging on."
Bruder got to follow up on one thread from the book already, in an article for WIRED. The piece is billed as an adaptation of Nomadland, but it includes "a whole lot of new reporting," Bruder said. She also hopes to do more writing on the criminalization of homelessness.
Bruder also noted that a big part of writing a book like this one, immersing in a subculture to understand it better, is just spending time with people.
"In the era of the accelerated news cycle and social media and so much quick hit reporting, if you want to do something like this you really have to be willing to marinate and spend a lot of time that's not directed interview time with people," she said. "In my mind, when you're getting it right with subculture journalism, you're going in and you're learning about a group of people who may seem pretty different from the outside, but when you get close they have more in common with all of us than you may initially realize. My favorite journalism is the kind that helps promote that kind of empathy."
And that's the end for this week! Thanks for indulging me in something a little different for this newsletter. I'll be back to a more regular format for next week, when I'm hoping to gather up some links on upcoming nonfiction adaptations to keep on your radar. Happy reading!