Happy fall, book lovers! The air is crisp and so are the pages. Er, unless you have an e-reader. Then I guess they're byte-size. (Sorry not sorry.) Hope you're reading something marvelous! Enjoy your week, and be excellent to each other. – xoxo, Liberty
---
Sponsored by Girls Made of Snow and Glass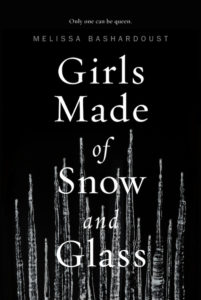 Entwining the stories of step-mother Mina and step-daughter Lynet, both in the past and present, Girls Made of Snow and Glass traces the relationship of two young women doomed to be rivals from the start. It's Frozen meets The Bloody Chamber in this feminist fantasy reimagining of Snow White.
---
Deals, Reals, and Squeals!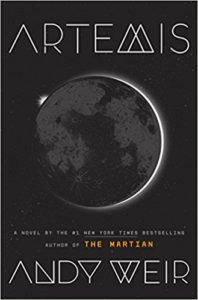 The fired Han Solo directors are taking on Andy Weir's Artemis.
Insecure director to adapt A Brief History of Seven Killings for Amazon Studios.
Fox is developing a drama series based on the book, Our Kind of People: Inside America's Black Upper Class.
Elaine Brown's A Taste Of Power, about the only woman to lead the Black Panther Party, will be a film.
Disney developing Cyrano the Moor musical from Moonlight writer, starring David Oyelowo.
Rin Chupeco has a new book coming, and it's described as Frozen meets Mad Max. YES PLEASE.
Sherry Thomas, author of A Study in Scarlet Women and its sequel, will publish a young adult novel.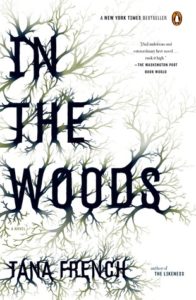 The It film sequel set to hit cinemas in September 2019.
BBC One orders The Dublin Murders, based on the Tana French books.
Julie Taymor will direct an adaptation of My Life on the Road, the memoir by Gloria Steinem.
Sarah Perry, author of The Essex Seprent, announced a new novel!
Cover Reveals
Entertainment Weekly has the first look at Aru Shah and the End of Time by Roshani Chokshi, from Rick Riordan's new imprint. (Rick Riordan Presents, March 27, 2018)
There's a cover now for the Caraval sequel, Legendary. (Flatiron Books, May 29, 2018)
Twitter account I Read YA had a BUNCH of cover reveals. Here's round one, round two, and round three.
Mark Oshiro has a book coming out next year! Paste has the first peek at the cover. (Tor Teen, May 22, 2018)
Sneak Peeks!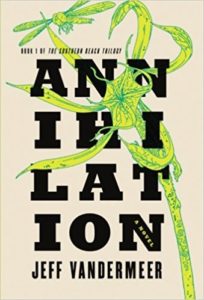 Leigh Bardugo shared a sneak peek of her next book, King of Scars.
The trailer for Annihilation is out and WOW does it look bananapants. In an awesome way.
Book Riot Recommends 
At Book Riot, I work on the New Books! email, the All the Books! podcast about new releases, and the Book Riot Insiders New Release Index. I am very fortunate to get to read a lot of upcoming titles, and I'm delighted to share a couple with you each week!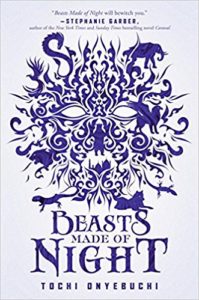 Beasts Made of Night by Tochi Onyebuchi (Razorbill, October 31)
This is an action packed debut! Taj is an indentured servant to a mage. As a young sin-eater, it is his job to slay sin-beasts. It is a terrible task that comes with horrible repercussions. For each beast he kills, he must then wear a tattoo of them and carry their guilt always. Most sin-eaters go mad but when Taj is called to eat the sin of a royal family member, he becomes embroiled in a conspiracy that could destroy the city and cost him his life. This book is imaginative fun!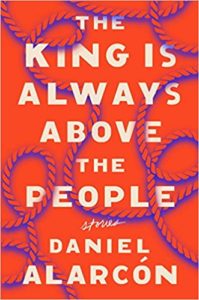 The King Is Always Above the People: Stories by Daniel Alarcón (Riverhead, October 31)
2017 might be the best year for story collections yet. This stellar book was just longlisted for the National Book Award for fiction, and features ten tales of family secrets, journeys, doomed love, broken dreams, immigration, and more. Alarcón once again proves himself a master storyteller, weaving stories both big and small about humanity.
And this is funny.
It's funny because it's true.