Hello fellow mystery fans! Have you heard of this awesome story about Wanda Steward? She was illiterate in her mid-forties but thanks to a Philadelphia nonprofit she learned to read and then wrote a children's book which was read by Idris Elba for #ProjectLiteracy's bedtime story.
---
Sponsored by The Darkness Within by Lisa Stone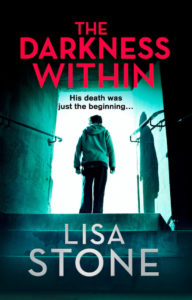 No-one is born evil…are they? A lorry crashes on a dark wet road. In the wake of the tragedy, a dying man receives another chance at life – but does he really deserve it? And if he lives, will those around him wish he hadn't? When critically ill Jacob Wilson has a heart transplant, his behavior becomes very strange. His worried parents and girlfriend try their best to understand his sudden mood swings, but as things worsen, they begin to live in terror of what they might find in their son's bedroom next – and as Jacob's personality morphs, so too do the lives of those around him… The Darkness Within is a spellbinding crime novel with a dark heart.
---
Another Great, Yet Heartbreaking, Memoir True Crime: (Trigger Warning: Rape/ Suicidal Thoughts)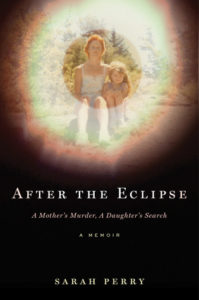 After the Eclipse: A Mother's Murder, a Daughter's Search by Sarah Perry: While I can't imagine how they find the strength to write about the tragedies that altered their lives, I find I prefer the true crime memoirs written by survivors or relatives over true crime written by strangers gazing in. They tend to focus more on the actual humans affected over the actual crime and perpetrator, reminding us that people are more than the tragedy. In After the Eclipse Sarah Perry not only recounts the night her mother was murdered in the room next to hers when she was twelve, but also her mother Crystal's life. The book is written in chapters that alternate between Crystal's life before and up to her murder, and Sarah's life after her mother's murder. Then in 2005, years after the crime, Sarah gets the call that they solved the crime and the book ends with Sarah's experience with the trial and finally speaking to Crystal's family and friends about the past. It's heartbreaking to not only see Crystal's young life cut short and the effect on her daughter, but also Sarah's struggle afterwards being passed around homes and the police never quite believing her that she didn't know who murdered her mother. Sarah's look at how slut shaming, sexism, and misogyny puts women's lives in danger makes this an especially worthwhile read.
Links Worth a Click: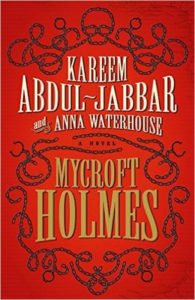 Rioter S.W. Sondheimer had an amazing chat with Kareem Abdul-Jabbar. (And he has a lot of book/comic recommendations!)
Also on Book Riot: 8 Great Missing Person Mysteries on Audio
and Google Search Now Checks Your Local Library for Ebooks.
According to Rolling Stone: Ten True Crime Shows to Watch this Fall
Lifetime's straight-to-series psychological thriller drama You (An adaptation of Caroline Kepnes' novel) has cast Hari Nef in a recurring role.
Kenneth Branagh, director and star of the upcoming adaptation of Murder on the Orient Express, has also recorded an audiobook of Agatha Christie's classic novel. You can hear an extract here.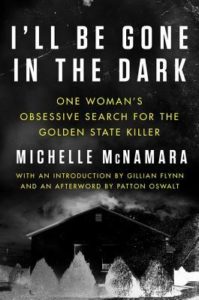 Widower Patton Oswalt tweeted that Michelle McNamara's true crime book, which she was working on when she died, will be published in February 2018. I'll Be Gone in the Dark is based on the Golden State Killer and has an introduction by Gillian Flynn and an afterward by Patton Oswalt.
The Miss Fisher movie Kickstarter is a thing and it was funded in 2 days. There is also pushback from Australia: Why we're not supporting the "Miss Fisher" the Movie Kickstarter.
Former President Bill Clinton and James Patterson sold the rights to The President Is Missing to Showtime to be adapted into a TV series.
Page-turner to Curl Up With This Fall: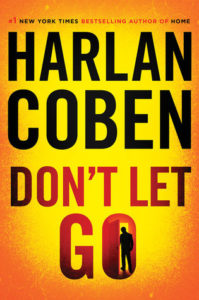 Don't Let Go by Harlan Coben: I could not remember for the life of me if I'd read Coben before (which is not a statement about his writing, but about my terrible memory pre-Goodreads) so I picked this one up and honestly inhaled it. If you need to disconnect and to read a quick-ish page-turner, this one worked for me. You have a detective who has never been able to let go of his past: his brother's death and his high school girlfriend's disappearance. Then his ex-girlfriend's prints show up at a murder scene. (I just realized that sounds a bit similar to his TV show The Five.) I'll be honest I had to read through more stereotypical gender stuff than I personally care for but this was also a rare mystery/thriller that treated mental illness with kindness which was really appreciated. You get a mystery, a dash of romance, a bit of a thriller with a twist!
A Good, Important, Crime Novel: (Trigger Warning: Rape)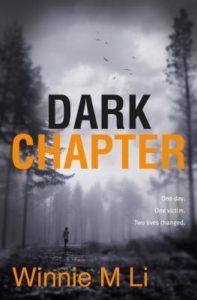 Dark Chapter by Winnie M. Li: This is a crime novel that follows two characters before, during, and after a rape. Vivian is an American filmmaker working in London who loves to hike and Johnny is an Irish teen whose family are travelers living in a caravan. It is not written in the puzzle solving mystery fashion but rather as a crime novel that explores how a boy can become a rapist and how a woman's life is changed. Watching Vivian navigate through friends not knowing how to help, dealing with the 72 hour window for PEP (post-exposure prophylaxis) emergency HIV prevention medication, all the interviews, police procedures, witness stand, and rape culture's effect on a boy made this a sometimes difficult read, but ultimately an important one. Hopefully it will lead to more dialogue that not only helps victims but places more emphasis on not raising boys to be rapist.
Recent Paperback Releases: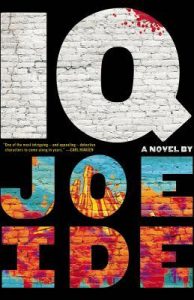 IQ by Joe Ide (Great new series with the sequel coming out in October which is excellent.)
Different Class by Joanne Harris (Literary Crime)
Turbo Twenty-Three (Stephanie Plum #23) by Janet Evanovich
The Sleeping Beauty Killer by Alafair Burke and Marry Higgins Clark
The Lost Woman (Louise Rick series) by Sarah Blaedel (My review)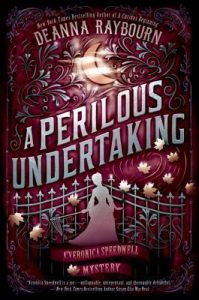 A Perilous Undertaking (Veronica Speedwell #2) by Deanna Raybourn (Delightful historical feminist mystery– my review)
The Lost Boy by Camilla Läckberg (For fans of dark Scandinavian mystery/thrillers)
The Pigeon Tunnel: Stories from My Life by John Le Carre´ (How can the memoir of a man who was a spy and then became a best-selling author of spy novels not be great?!)
Browse all the books recommended in Unusual Suspects previous newsletters on this shelf. And if you like to put a pin in things here's an Unusual Suspects board.
Until next time, keep investigating! And in the meantime come talk books with me on Twitter, Instagram, and Litsy–you can find me under Jamie Canaves.