Hey YA Readers:
It's time to bulk up your TBR and your brain about all things young adult lit.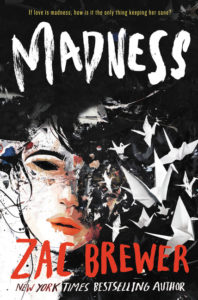 "What's Up in YA?" is sponsored by Madness by Zac Brewer from Epic Reads.
Brooke has gotten so good at pretending to be fine that they're letting her leave inpatient therapy. Now this time, when she's ready to end her life, there won't be anyone around to stop her. Then Brooke meets Derek, the only person who really gets what Brooke is going through, because he's going through it too. But when Derek's feelings for her intensify, Brooke must accept that the relationship bringing out the best in her might be bringing out the worst in Derek—and Derek at his worst could be capable of real darkness.
---
---
Happy October! Let's catch up on the last month of YA book talk around Book Riot.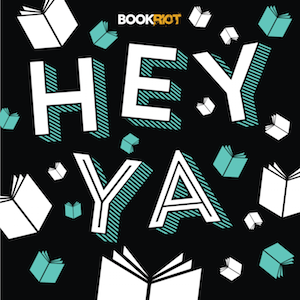 If you didn't know, now you will: we have launched a YA podcast, Hey YA! It's hosted by me, Kelly Jensen, as well as YA experthusiast Eric Smith. The first episode is live and full of discussion about what, exactly, YA books are, our hot takes on the all-female remake of Lord of the Flies, and tons of books you'll want for your fall TBR. Hey YA is biweekly, and episode two will drop Wednesday, October 4. Subscribe through your favorite podcast listening service, and feel free to hit us up with things you'd love to hear us talk about at heyya@bookriot.com.
Thanks for reading this week, and we'll see you back here next week with a fun interview with a rising star of YA lit (and someone who has a book that you'll want to be reading as soon as humanly possible!).
— Kelly Jensen, @veronikellymars