Forgive me, I know it isn't the first Tuesday of the month, but there were so many wonderful titles out today, I couldn't resist another big list. There are just so many incredible books to choose from. You can hear about a few of these books on this week's episode of the All the Books! Rebecca and I talked about amazing books we loved, such as Little Fires Everywhere, The Twelve-Mile Straight, and Braving the Wilderness.
---
Sponsored by Lies She Told by USA Today bestselling author Cate Holahan.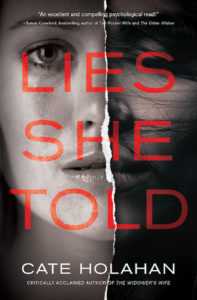 Liza Cole has one month to write the thriller that could land her back on the bestseller list. Meanwhile, she's struggling to start a family, but her husband is distracted by the disappearance of his best friend, Nick. As stresses start to weigh her down, Liza escapes into writing her latest heroine, Beth.
Beth suspects her husband is cheating on her while she's home caring for their newborn. Angry and betrayed, she aims to catch him in the act and make him pay. But before she realizes what she's doing, she's tossing the body of her husband's mistress into the East River.
Then, the lines between fiction and reality blur. Nick's body is dragged from the East River, and Liza's husband is arrested for his murder. Before her deadline is up, Liza will have to face up to the truths about the people around her. If she doesn't, the end of her heroine's story could be the end of her own.
---
(And like last time, I'm putting a 

 next to the books that I have read and loved. There are soooo many more on this list that I can't wait to read!)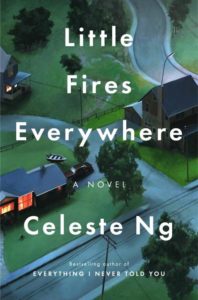 Little Fires Everywhere by Celeste Ng 

A Column of Fire by Ken Follett
Worlds from the Word's End by Joanna Walsh
The River Bank: A sequel to Kenneth Grahame's The Wind in the Willows by Kij Johnson  (Author), Kathleen Jennings (Illustrator)
Trell by Dick Lehr
Before She Ignites by Jodi Meadows
A Loving, Faithful Animal by Josephine Rowe 

Berlin Syndrome by Melanie Joosten
F*ck, That's Delicious: An Annotated Guide to Eating Well by Action Bronson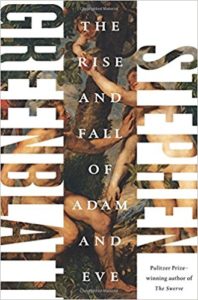 The Rise and Fall of Adam and Eve by Stephen Greenblatt
Affections: A Novel by Rodrigo Hasbún  (Author), Sophie Hughes (Translator)
Ordinary Beast by Nicole Sealey
Landscape with Invisible Hand by M.T. Anderson
The Grave Keepers by Elizabeth Byrne
If Clara by Martha Baillie 

Believe Me: My Battle with the Invisible Disability of Lyme Disease by Yolanda Hadid
For Two Thousand Years by Mihail Sebastian (Author), Philip Ó. Ceallaigh (Translator)
Neighborhood Girls by Jessie Ann Foley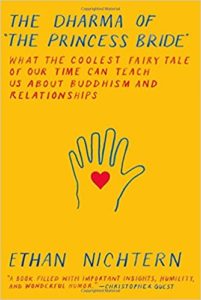 The Dharma of The Princess Bride: What the Coolest Fairy Tale of Our Time Can Teach Us About Buddhism and Relationships by Ethan Nichtern
David Bowie: A Life by Dylan Jones 

The Dollmaker of Krakow by R.M. Romero
Shadowhouse Fall by Daniel José Older 

White Dialogues by Bennett Sims
Afterglow (a dog memoir) by Eileen Miles
The Twelve-Mile Straight by Eleanor Henderson 

We Were Witches by Ariel Gore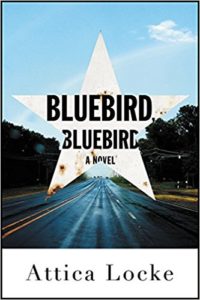 Bluebird, Bluebird by Attica Locke 

Letters to Memory by Karen Tei Yamashita
Nyxia (The Nyxia Triad) by Scott Reintgen
Collision: A Novel by Merle Kröger, Rachel Hildebrandt (Translator), Alexandra Roesch (Translator)
Taste of Marrow by Sarah Gailey 

Unbelievable: My Front-Row Seat to the Craziest Campaign in American History by Katy Tur
After the Flare: A Novel (Nigerians in Space) by Deji Bryce Olukotun 

Survivor Café: The Legacy of Trauma and the Labyrinth of Memory by Elizabeth Rosner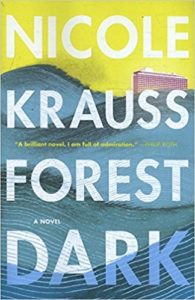 Forest Dark by Nicole Krauss 

Unstoppable: My Life So Far by Maria Sharapova
Another Fine Mess: Life on Tomorrow's Moon by Pope Brock 

Odd & True by Cat Winters
Absolutely Golden by D. Foy 

Braving the Wilderness: The Quest for True Belonging and the Courage to Stand Alone by Brené Brown
Kiss Me Someone: Stories by Karen Shepard 

The Naughty Nineties: The Triumph of the American Libido by David Friend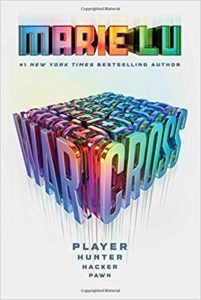 Warcross by Marie Lu 

Spoiler Alert: The Hero Dies: A Memoir of Love, Loss, and Other Four-Letter Words by Michael Ausiello
An Excess Male by Maggie Shen King 

Rocket Fantastic: Poems by Gabrielle Calvocoressi
An Odyssey: A Father, a Son, and an Epic by Daniel Mendelsohn
Pale Rider: The Spanish Flu of 1918 and How It Changed the World by Laura Spinney
What Happened by Hillary Rodham Clinton
The Far Away Brothers: Two Young Migrants and the Making of an American Life by Lauren Markham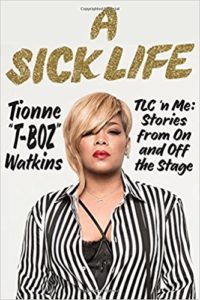 A Sick Life: TLC 'n Me: Stories from On and Off the Stage by Tionne "T-Boz" Watkins
The Asshole Survival Guide: How to Deal with People Who Treat You Like Dirt by Robert I. Sutton
We Were Strangers Once by Betsy Carter
Magicians Impossible: A Novel by Brad Abraham
The Amputee's Guide to Sex by Jillian Weise

Bloodlines: The True Story of a Drug Cartel, the FBI, and the Battle for a Horse-Racing Dynasty by Melissa del Bosque
Calling a Wolf a Wolf by Kaveh Akbar
When I Cast Your Shadow by Sarah Porter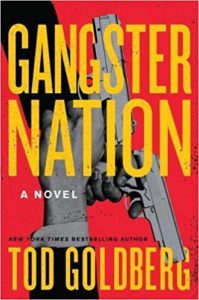 Gangster Nation by Tod Goldberg 

The Names of Dead Girls by Eric Rickstad
This Is What We Do by Tom Hansen
Lightning Men: A Novel (The Darktown Series) by Thomas Mullen
Electric Arches by Eve L. Ewing
The One You Get: Portrait of a Family Organism by Jason Tougaw
The Tunnel at the End of the Light: Essays on Movies and Politics by Jim Shepard
The Man in the Tree: A Novel by Sage Walker
Curry: Reading, Eating, and Race (Exploded Views) by Naben Ruthnum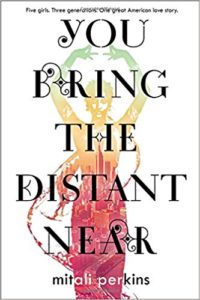 You Bring the Distant Near by Mitali Perkins 

The Age of Perpetual Light by Josh Weil
Robert B. Parker's The Hangman's Sonnet (A Jesse Stone Novel) by Reed Farrel Coleman
Fireblood (The Frostblood Saga) by Elly Blake
Ranger Games: A Story of Soldiers, Family and an Inexplicable Crime by Ben Blum 

The Unquiet Grave by Sharyn McCrumb
A Burst of Light: and Other Essays by Audra Lorde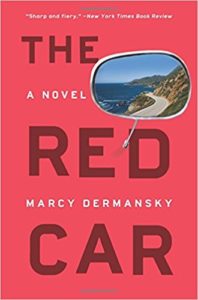 The Red Car by Marcy Dermansky (paperback) 

Days Without End by Sebastian Barry (paperback) 

Love Warrior: A Memoir by Glennon Doyle (paperback)
That's it for me today – time to get back to reading! If you want to learn more about books new and old (and see lots of pictures of my cats, Millay and Steinbeck), or tell me about books you're reading, or books you think I should read (I HEART RECOMMENDATIONS!), you can find me on Twitter at MissLiberty, on Instagram at FranzenComesAlive, or Litsy under 'Liberty'!
Stay rad,
Liberty
Save