Hey YA readers!
This week's edition of "What's Up in YA?" is sponsored by PageHabit — use code "RIOT" for 10% off your first box.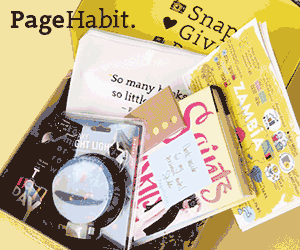 PageHabit is offers a monthly YA book box curated and annotated by authors for the most diehard bookworms. Each box comes with an exclusive, author-annotated new release, a written letter from the author, a bonus short story, fun bookish goods and membership into an active online book community of over 18,000 members. For every box purchased, PageHabit makes a donation to support children's literacy around the world, so you can read well and do good. Readers can choose from seven genres including Young Adult, Romance, Fantasy, Horror and more. Get 10% off your first box with code "RIOT".
---
Let's take this lazy, hazy mid-late summer day to catch up on the latest YA talk from Book Riot over the last month. Grab your TBR or pop open your favorite bookish app and get ready to scribble down a ton of titles you'll want to read.
Want a good YA book deal? I dug through Kindle's monthly deals to find a few worth picking up.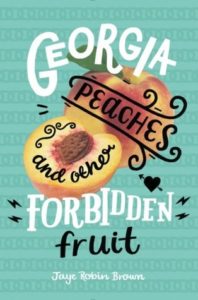 Note that you may need to toggle your format to "ebook" when you click the links below.
Six of Crows by Leigh Bardugo is a whopping $1.99.
Georgia Peaches and Other Forbidden Fruit by Jaye Robin Brown is $1.99. This has had so many tremendous positive reviews that if it weren't already sitting on my shelf, I'd one click so fast.
Entwined by Heather Dixon is $1.99 and a retelling of "Twelve Dancing Princesses."
____________________
Thanks for hanging out and we'll see you again next week. Perhaps we'll even talk about one of my favorite things: microtrends. AKA, the weird coincidences that keep popping up in books that aren't enough to constitute a full-on trend but that are too odd not to talk about.
–Kelly Jensen, @veronikellymars
currently reading The Nowhere Girls by Amy Reed and just finished (and adored!) Like Water by Rebecca Podos.