Hey YA Readers!
This week's edition of "What's Up in YA?" is sponsored by Body Parts by Jessica Kapp, from Diversion Books.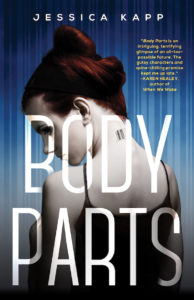 While kids wait for their ideal adoptive parents at an elite foster center, they believe their trainers' refrain, that being in top physical condition will lead to their being matched with the perfect forever family. But Tabitha learns the terrifying reality when she's told she's been paired with a family, but wakes immobile in a hospital bed, about to be sliced open to have her organs harvested. Rescued by a group of renegade teens, we follow Jessica and her friends through their race to uncover the secrets of the center and the shocking truths behind the foster program.
---
As August — and summer — roll to a close, let's catch up on the latest in YA news from the last month or so.
Let's start with a host of adaptation news first:
For some non-adaptation related YA links of note. Seems like the big news at this time of the year is always centered around adaptations, as the summer season is slow in the publishing world:
Great Ebook deals for you this week…
As always, you might need to toggle over to the Kindle edition from these links.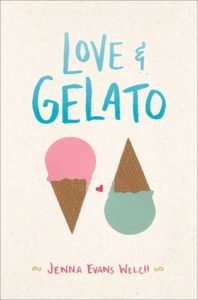 Jenna Evans Welch's debut Love & Gelato is $1.99. A summer road trip across Tuscany? Sounds like an excellent read for the dwindling days of beach season.
If you'e looking for something a little heavier, Patty Blount's Some Boys is $1.25 and explores rape culture.
Genius: The Game by Leopoldo Gout is $2.99. I haven't read this, but know the sequel just came out, so you could start the series on the cheap.
Thanks for hanging out & we'll see you again here next week.
-Kelly Jensen, @veronikellymars
PS: There should be some exciting news coming soon about, oh, Book Riot and YA and a project that'll be underway in less than a month. Get excited!