Hi my fellow mystery fans! We are once again at the newsletter issue where I recommend you pop some popcorn and watch some mysteries. (Don't worry, plenty of book-talk too, including must-read upcoming mysteries and Kindle deals!)
---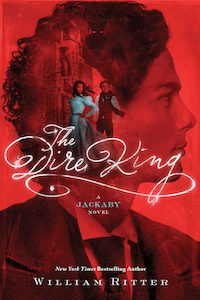 Sponsored by The Dire King by William Ritter
In the epic conclusion to the bestselling Jackaby series, the Sherlockian detective of the supernatural and his indispensable assistant, Abigail Rook, face off against their most dangerous, bone-chilling foe ever. EntertainmentWeekly.com calls the series "fast-paced and full of intrigue." The Dire King is filled with everything fans could hope for: new mythical creatures, page-turning action, surprising plot twists, romance, and an apocalyptic battle that will determine the fate of the world.
---
Streaming on Netflix: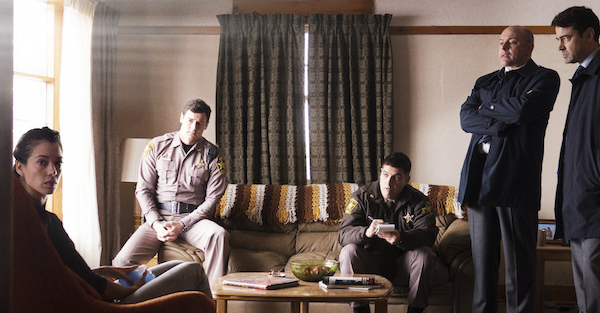 Shimmer Lake: This isn't a book adaptation but because of the unique structure of the film I have a book recommendation for fans of it: All the Missing Girls by Megan Miranda. (Or if you read and liked the book, here's a movie rec.) First the film: a small town bank (owned by a judge) is robbed and the police are looking for the robbers. Being a small town, things are a bit sensitive in that everyone grew up together, and the sheriff and one of the robbers are brothers. Adding to the mix are two non-local FBI agents who are there to do the bare minimum (Not that I would expect anything more from Berger–the guy who broke up with Carrie Bradshaw on a post-it.). This is a crime film, with humor, where you watch the criminals plot and carry out their heist while also watching the police and FBI try to catch them. The unique part is that it's told backwards. It starts on Friday, after the robbery has taken place, as the criminals are hiding and the police and FBI are after them, and works its way back to how it began.
The backwards storytelling has a thin line to walk to be successful: it has a lot of unexplained things, but can't be confusing or frustrating. Both Shimmer Lake and All the Missing Girls achieve this tightrope walk successfully.
All the Missing Girls
is a thriller, the kind where a woman goes back to the hometown she left years ago–in this case to help her brother sell the family home. Nic left after her best friend went missing (still an unsolved case) and everyone in their group of friends, including Nic's brother, were suspects. Nic isn't back very long before another girl goes missing… You get a mystery, thriller, and a novel mostly told backwards, which is a refreshing change in the genre. My favorite part of the novel was the exploration of how Nic reviewed her childhood friendships now through adult eyes.
Both film and novel look at the relationship in small towns, play with structure, and are twisty. While the novel has more depth and thriller tension, the film sets out to entertain and succeeds.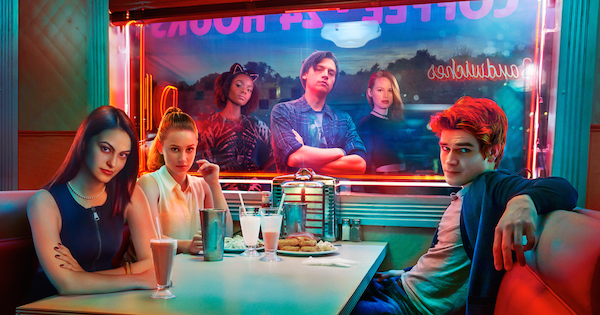 Riverdale: Confession time: I was not expecting to like this as much as I did because I was honestly never a fan of the Archie comics growing up (sorry, love triangles have just never been my thing), and I will forever be mad at The CW for cancelling the amazing show No Tomorrow (s1 on Netflix). Yet, here I am recommending Riverdale for anyone looking for a bingeable show because it sucked me in.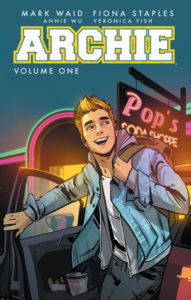 This isn't really an adaptation of Archie, but rather a very loose reimagining of the characters mixed with some semi-woke 90210 and Twin Peaks murder/mystery darkness (not weirdness) overlaid on top. For starters, this isn't original Archie so much as Mark Waid and Fiona Staples a bit hotly drawn Archie in the recent comic reboot (no murder/mystery in the comic). And in Riverdale, their families are steeped in drama and criminal activity. Oh, and most importantly, there's been a murder! Yup, one of the students has been found dead and the more his death is looked into, the more this "idyllic" small town looks anything but. And there are so many options when it comes to possible suspects. So while Betty, Veronica, Archie, and Jughead (and friends) are trying to navigate teen life and all the social issues that comes with it. they're also turning into those meddling kids who just won't stop investigating this murder. My favorite part was that they steered mostly away from the love triangle–although the whole teacher/student plot was gross and not handled well. so I'm glad that went away rather quickly. I'm looking forward to season two, which will bring in Mark Consuelos to play Veronica's father and have my fingers-crossed that season two will also gives us more Josie and the Pussycats and Barb storylines!
If You Like To Pre-Buy or Be First In Your Library Hold Line, Here Are Upcoming Books I Loved That Are A Must-Read!
Bluebird, Bluebird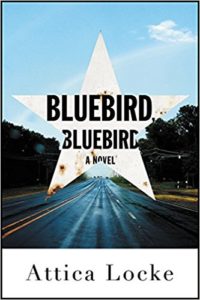 by Attica Locke (Mulholland Books, Sept 12) : My Best-Read pick for June!
A Conspiracy in Belgravia (Lady Sherlock, #2) by Sherry Thomas (Penguin, Sept 5): My Best-Read pick for July!
Force of Nature by Jane Harper (Flatiron Books, Feb 6, 2018): If you loved The Dry and are anticipating the sequel you won't be disappointed it is as good!
I Poked Around The Kindle Deals and Found You These!
One Kick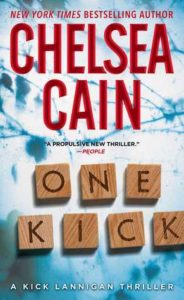 (Kick Lannigan #1) by Chelsea Cain for $1.99 (Perfect timing for my I-must-read-all-the-Chelsea-Cain!)
The Boy in the Suitcase (Nina Borg #1) by Lene Kaaberbøl, Agnete Friis for $1.99
And I'll Leave You With Some Interesting Links:
BBC One tweeted this trailer for the adaptation of The Cuckoo's Calling by Robert Galbraith (really J.K. Rowling) which will premiere on the 27th in the UK–when can we see it in the U.S.?!?!?!
In stranger than fiction news: Chinese crime writer arrested for four cold-case murders.
Over on Book Riot Emily Martin makes a case for Why We Should Stop Searching For the Next Gone Girl.
Rincey and Katie talk cozy mysteries (and more) in the latest Read or Dead: Murder at a Chippendales. (A+ show title!)
Watch the season 2 trailer for Good Behavior. (TNT's adaptation of Blake Crouch's Good Behavior.)
Browse all the books recommended in Unusual Suspects previous newsletters on this shelf. And if you like to put a pin in things here's an Unusual Suspects board.
Until next time, keep investigating! And in the meantime come talk books with me on Twitter and Litsy–you can find me under Jamie Canaves.