Hello, friends!
It's no surprise that authors and illustrators love creating books about characters who love books, so I thought I'd give a shout out to some of these stories that have come across my desk this year.
---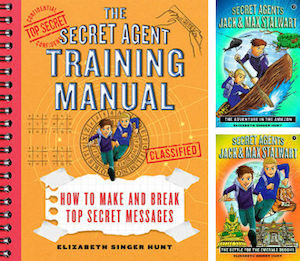 Sponsored by Elizabeth Singer Hunt, author of THE SECRET AGENT JACK AND MAX STALWART series.
For fans of the award-winning SECRET AGENT JACK STALWART comes a new chapter book series! Jack teams up with his older brother, Max, to solve international mysteries, using their special training as secret agents.
In THE BATTLE FOR THE EMERALD BUDDHA, Jack is temporarily retired from the Global Protection Force and on family vacation. However, Jack and Max are motivated to act when a band of thieves takes the Emerald Buddha from the Grand Palace in Bangkok. On their own, up against one of the smartest and wealthiest villains they've ever faced, can the brothers find Thailand's treasure in time?
---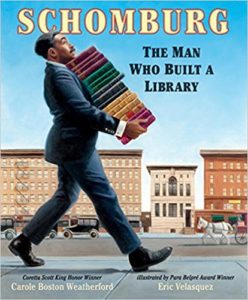 Schomburg: The Man Who Built A Library by Carole Boston Weatherford and illustrated by Eric Velasquez comes out September 12th (Candlewick), and it spoke to me in so many ways. First of all, the Schomburg Center for Research in Black Culture is just a few blocks away from my apartment in Harlem, and I've always wondered about the person the library was named after. Arturo Schomburg immigrated to New York from Puerto Rico in 1891 and taught Spanish lessons while learning English in night school. He could not pursue medicine or law because he had no educational records, and he eventually moved on to be a messenger and a law clerk. He pursued his love of books by collecting all books he could find about African history and the history of African-Americans, and in 1926 the Carnegie Corporation purchased his extensive collection and donated it to the New York Public Library. A fascinating portrait of an incredible man.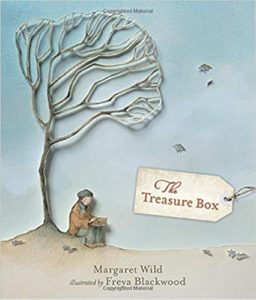 The Treasure Box by Margaret Wild, illustrated by Freya Blackwood, is a picture book that begins with an unnamed enemy bombing the library. Only one book remains, one that Peter and his father carry with them as they are ordered out of their homes and flee the city on foot. The story continues as we follow Peter and the book over the course of decades, and there is a lovely message about the resilience of books and ideas even in the face of war and destruction.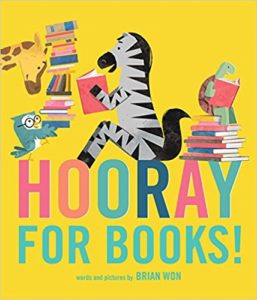 Hooray for Books! by Brian Won (HMH Books for Young Readers, 9/12/17) is a delightful picture book about Turtle who is on the search for his favorite book. Turtle questions all his friends about it's whereabouts, and they each encourage him to try a different book and broaden his reading horizons. This story is sure to please young readers who share a love for books. I want to frame and hang up these adorable illustrations on my walls!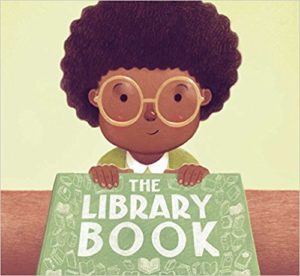 The Library Book by Tom Chapin and Michael Mark, illustrated by Church Groenink (Atheneum Books for Young Readers, 10/3/17), is a picture book about a little girl extolling the love she has for her library. With repeating text, I am sure kids will be calling out phrases during read-alouds! I love the illustrations, which capture all the best parts of a library: cozy plush chairs, the date stamp, and, of course, wooden bookshelves packed with books!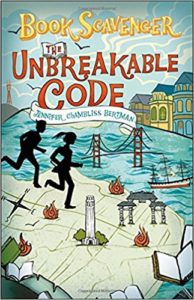 The Unbreakable Code by Jennifer Chambliss Bertman is the sequel to the NYT bestselling book The Book Scavengers. This middle grade story begins when Emily and James suspect something fishy going on in San Francisco. A coded note is dropped by Mr. Quisling at a book event, and clues lead to a trail of encrypted messages in Mark Twain-penned books through the Book Scavenger game. Even more mysterious, each hidden book triggers an arsen fire. Can Emily and James figure out who is starting all the fires, and why before it causes too much damage?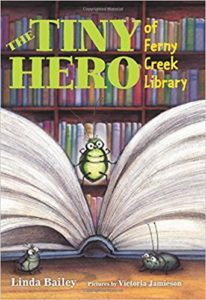 The Tiny Hero of Ferny Creek Library by Linda Bailey, illustrated by Victoria Jamieson, is about a shiny green bug named Eddie who lives in a fourth grade classroom with his fifty-three brothers and sisters. When his favorite aunt goes missing during a trip to the library, Eddie knows he has to look for her. When he gets there, he not only finds his aunt but also a concerning development in the library. Can Eddie help save the library? This cute book with delightful illustrations would be perfect for younger middle grade readers.
New Releases
All of these books release this Tuesday!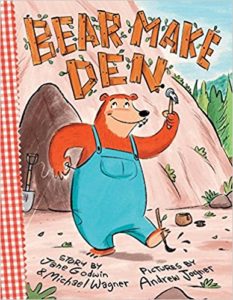 Bear Make Den by Jane Godwin and Michael Wagner (Candlewick)
"Bear is sitting on the floor of his empty new den when he suddenly notices it's not quite done. It needs . . . chairs! And a table! But stretched out on his table after a carpentry job well done, Bear realizes his den is still not quite right. . . . Cozy furniture, nice lamps, delicious food, an enticing game — is there anything Bear's den still needs as he stands alone and surveys his handiwork? Vibrantly colored illustrations make kids feel right at home in this fun-to-read ode to friendship." (Description from Goodreads)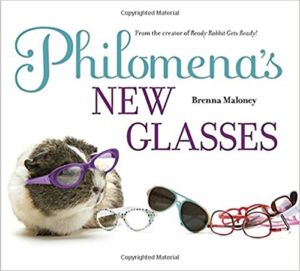 Philomena's New Glasses by Brenna Maloney (Penguin Random House)
I loved this sweet book starring three guinea pig sisters! I mean come on, look at this cover! The photos are adorable, and the story is so sweet and honest and funny. The first page begins like this: "Philomena was the oldest, by three seconds. Audrey was the largest, by half a pound. And then there was Nora Jane." When Philomena needs glasses, Audrey and Nora Jane get glasses too… whether they need them or not. And so it continues, until all three sisters acquire so many things they don't need just because the others have it. Oh my goodness, I couldn't love this book enough!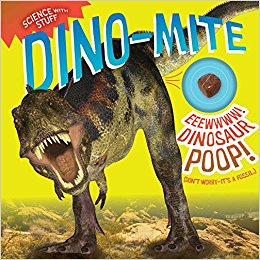 Dino-mite and Sharktastic (Downtown Bookworks)
These books are fun gifts for the naturalists in your life. Each book comes with a real dinosaur fossil and a shark tooth, which my kids thought was super cool. The books are packed with information and bright photos, sure to interest any kid interested in the extreme facts!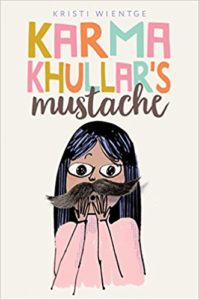 Karma Khullar's Mustache by Kristi Wientge (Simon & Schuster)
This is a book I wish I had when I was in middle school. Karma Khullar is starting middle school, and she's just not sure about anything anymore because seventeen hairs have sprouted on her upper lip. As if that wasn't enough, her best friend has found another (blonder) best friend and the boys in her class are relentless in their teasing about her "mustache". A wonderful coming of age story about growing up and finding your identity. (And how much do I love that cover!)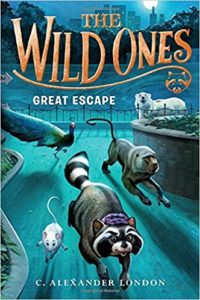 The Wild Ones: Great Escape by C. Alexander London (Penguin Random House)
"The wild animals of Ankle Snap Alley have been disappearing, and Kit knows exactly why: The People are animal-napping them and taking them to the zoo! Not only that, but they are at the very same zoo where Kit's mother is being held captive. So Kit decides to round up the Moonlight Brigade and lead the charge to set the Wild Ones free. But this rescue mission might be his most difficult one yet. The Flealess and some of the zoo animals have teamed up against Kit–and the Rat King brings warnings of coming danger! Will Kit be able to set his friends and family free?" -Description from Goodreads
That's it for this week! Right now I'm reading The Wonderlings by Mira Bartók (Candlewick, 9/26/17), Ghosts of Greenglass House by Kate Milford (HMH Books for Young Readers, 10/3/17), and The New Kid: The Carver Chronicles by Karen English (HMH Books for Young Readers, 12/5/17). What children's books are you reading and enjoying this week? Find me on social media and let me know! I'm on Twitter at @KarinaYanGlaser, on Instagram at @KarinaIsReadingAndWriting, or send me an email at karina@bookriot.com. Have a great week!
Until next time,
Karina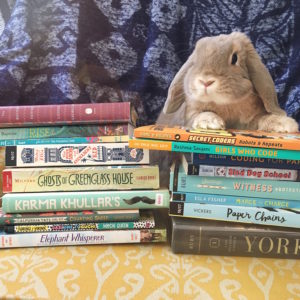 Izzy, my TBR list inspector.
*If this e-mail was forwarded to you, follow this link to subscribe to "The Kids Are All Right" newsletter and other fabulous Book Riot newsletters for your own customized e-mail delivery. Thank you!*