Hellooooooooooo! It's time for another newsletter full of good stuff to read! That's the best kind of newsletter, IMO. I have a few fantastic titles to tell you about today, and as always, you can also hear about several more great books on this week's episode of the All the Books! Rebecca and I talked about a few amazing upcoming fall books we are excited about, such as Little Fires Everywhere, What Happened, and Sing, Unburied, Sing. (PS – Because we didn't cover August 8 new releases on this week's episode, I've included a few more titles here today. Because I love you.)
---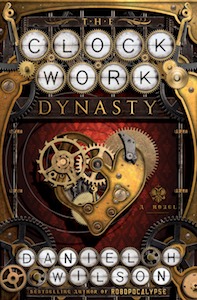 This week's newsletter is sponsored by The Clockwork Dynasty by Daniel Wilson.
Present day: When a young anthropologist specializing in ancient technology uncovers a terrible secret concealed in the workings of a three-hundred-year-old mechanical doll, she is thrown into a hidden world that lurks just under the surface of our own. With her career and her life at stake, June Stefanov will ally with a remarkable traveler who exposes her to a reality she never imagined, as they embark on an around-the-world adventure and discover breathtaking secrets of the past…
Russia, 1725: In the depths of the Kremlin, the tsar's loyal mechanician brings to life two astonishingly humanlike mechanical beings. Peter and Elena are a brother and sister fallen out of time, possessed with uncanny power, and destined to serve great empires. Struggling to blend into pre-Victorian society, they are pulled into a legendary war that has raged for centuries.
The Clockwork Dynasty seamlessly interweaves past and present, exploring a race of beings designed to live by ironclad principles, yet constantly searching for meaning.
---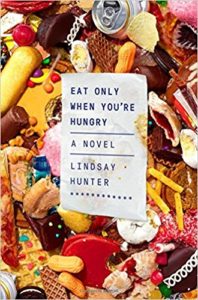 Eat Only When You're Hungry by Lindsay Hunter
An unhappy middle-aged man goes on a trip to find his missing son, but along the way, as he fills his aching heart with roadside junk food, he faces up to harsh truths about his own existence. Hunter is one of today's smartest writers and she has written a powerful, sharp look at addiction and America.
Little & Lion by Brandy Colbert
After a school year away at boarding school, Suzette flies home to California to help support her stepbrother, Emil, who has been diagnosed with bipolar disorder. But things take a complicated turn when they both fall for the same girl. Little & Lion is a compassionate, honest examination of integrity and love.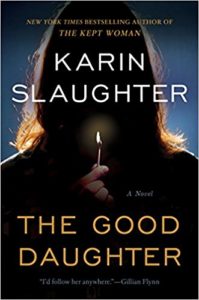 The Good Daughter by Karen Slaughter
When she was a teen, Charlotte Quinn's family were the victims of a horrific crime. Twenty-eight years later, she is witness to another tragedy that will tear her town apart, and unleash long hidden memories about her own experiences three decades before. HOLY CATS. This was my first time reading Slaughter and it was SO INTENSE. This book was fantastic – what an incredible writer! – but please be aware that its realistic depictions of violence are very graphic and can be hard to read at times.
You Play the Girl: On Playboy Bunnies, Stepford Wives, Train Wrecks, & Other Mixed Messages by Carina Chocano
A fantastic book of essays using depictions of women in popular culture to explore how these images shape women, and what it is like to raise a daughter in the shadow of all the mixed messages about what it means to be a girl. Perfect for fans of Roxane Gay and Rebecca Solnit.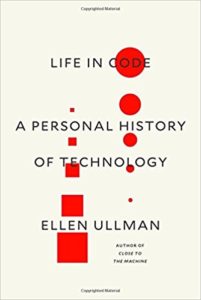 Life in Code: A Personal History of Technology by Ellen Ullman
Ullman has spent almost four decades working with computers, beginning in San Francisco in the 1970s as a woman in an almost entirely male-dominated field. Her 1997 book, Close to the Machine, chronicled the rise of technology, and now twenty years later Life in Code covers her thoughts on its mainstream use in everyday life and how life with computers has changed us. It's a fascinating book!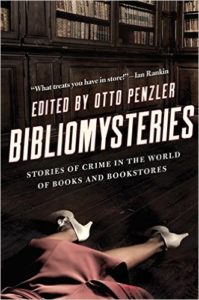 Bibliomysteries: Stories of Crime in the World of Books and Bookstores by Otto Penzler
Penzler has rounded up some of today's best mystery writers, including Laura Lippman and C.J. Box, for a fun collection of original book-related mysteries. This anthology is an epic nerdpurr!
The Epic Crush of Genie Lo by F.C. Yee
CALLING ALL BUFFY FANS. 16-year-old Genie Lo thought she had a lot on her plate trying to get into a good college. Then she discovers she's a celestial spirit made for fighting demons. Now she and her BFF are fighting demons between filling out applications – but is Genie going to be able to save the town on her own? Two words: WHAT FUN.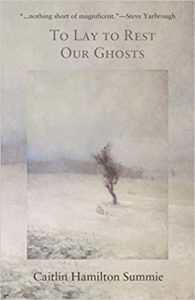 To Lay To Rest Our Ghosts by Caitlin Hamilton Summie
Summie has written ten quiet but powerful stories about family bonds, loss, and what unmoors the human spirit. From rural Minnesota to flashy New York City and more, these are memorable tales that will bring reflection after they have ended.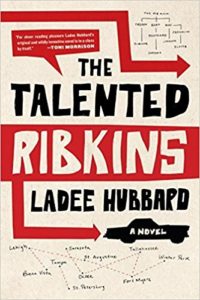 The Talented Ribkins by Ladee Hubbard
I couldn't pass up a novel blurbed by Toni Morrison! Johnny Ribkins is 72 and facing doom: he has one week to return the money he stole from his mobster boss or he'll sleep with the fishes. But Ribkins comes from a long line of people with unusual powers. Once used for good, they now mostly use them for personal gain. And Ribkins is hoping these talents can help him get out of his predicament. What an original, delightfully odd book!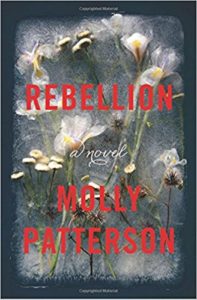 Rebellion by Molly Patterson
A multigenerational debut novel following four women and their various "rebellions" throughout in their lives. At the heart of the book is a mystery about Addie, an American missionary who goes missing during the Boxer Rebellion. Rebellion is a powerful story of family, fate, that explores the women's hidden secrets and their determination to take control of their own destinies.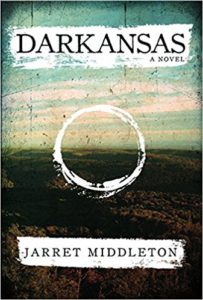 Darkansas by Jarret Middleton
Jordan is a flailing country musician who can never seem to get out from under the shadow of his legendary father. When a wedding brings him back to his hometown in the Ozarks, he learns a dark secret: In his family, every generation of men have been twins, and it is customary for one twin to kill their father. Jordan and his brother must fight to escape the family legacy as they are pursued by a mysterious hill dweller. This dark, original tale is perfect for fans of Donald Ray Pollock and Harry Crews. It also has my vote for best title of the year.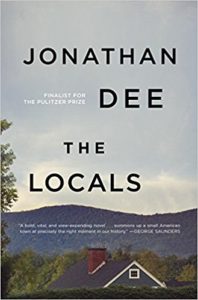 The Locals by Jonathan Dee
Mark Firth is a down-on-his-luck contractor who seeks a chance to repair his lost finances and support his family by buying up local properties in debt. But his investment decisions and partnerships will lead him down a path of greed and class division, and force Mark to confront the man he has become.The Locals is a timely look at wealth and inequality in a small town, as captured by the always amazing Dee.
That's it for me today – time to get back to reading! If you want to learn more about books new and old (and see lots of pictures of my cats, Millay and Steinbeck), or tell me about books you're reading, or books you think I should read (I HEART RECOMMENDATIONS!), you can find me on Twitter at MissLiberty, on Instagram at FranzenComesAlive, or Litsy under 'Liberty'!
Stay rad,
Liberty