Welcome to August, nonfiction lovers. This month seems to kick off the big fall publishing schedule, although most of the releases I'm thinking about are out closer to the end of the month. This week I've got two new titles to highlight, along with a bunch of news about adaptations and another major political memoir announcement. Let's dive in!
---
Annotated brings you the story of the world's most glamorous librarian. Download it for free on Apple Podcasts, Google Play, or your podcast player or choice.
---
New Releases on My Radar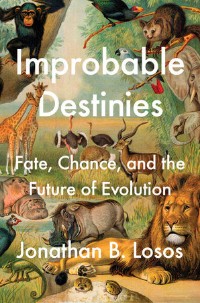 Improbable Destinies by Jonathan B. Losos (August 8 from Riverhead Books) – Jonathan Losos, a biology professor at Harvard University, is a leader in the study of evolutionary biology. In this book, he explores a major debate in the field – convergence versus contingency – through the scientists leading the way in experimental evolutionary science. This book is a little outside my science comfort zone, but I also think it sounds pretty fascinating.
Bonus Reads: Back in 2013, Losos was the author of a popular New York Times blog, Scientist at Work. Improbable Destinies was also recently reviewed in Science magazine.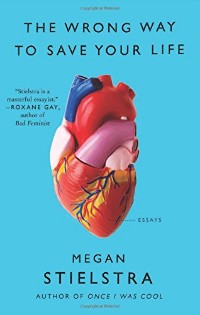 The Wrong Way to Save Your Life by Megan Stielstra (August 1 from Harper Perennial) – I am a sucker for new essay collections, especially those that are about "fear, creativity, art, faith, academia, the Internet, and justice" and that have a blurb from Roxane Gay. And I think contemplating fears, those that seem justified and those we may move past, is something we all should do more.
Bonus Reads: I enjoyed this short profile of Stielstra from Chicago Mag and this Chicago Reader piece about Stielstra based on interviews from her friends and family. The second, in particular, is a fun way to explore writing about an essayist who uses their friends and family in their work.
Hillary Clinton Announces Title of Memoir
Last week, Hillary Clinton announced the title and publication date of her upcoming memoir – What Happened out Sept. 12 – and shared a little bit about the writing process. In a Facebook post, Clinton wrote:
"I'll be honest: Writing "What Happened" wasn't easy. Neither is witnessing what we see in the news every day. It's never been more important to fight back and stand up for what we believe. I hope this book inspires you to keep going."
The announcement fueled numerous think pieces (including this smart one from Nicole Froio on the book's historical importance) and a bunch of funny tweets and a lot of speculation about what the book will actually be about. I'm somewhere between excited and skeptical. I would love to see Clinton really talk about the sexist challenges of being the first female presidential candidate, but I'm worried it's going to be all about Russia and the stupid email scandal. I want reflective and biting… not avoidance and blaming. We shall see in September.
Ta-Nehisi Coates Essays Coming This Fall
I'm a little late on including this news in a newsletter, so apologies for that. Ta-Nehisi Coates will have a collection of new and previously published essays on the Obama era published on Oct. 3 from Penguin Random House. The book, We Were Eight Years in Power: An American Tragedy, is a follow up to 2015's Between the World and Me, which is pretty much a must-read title on race and America. I am definitely looking forward to reading this one.
ODWABDANOTWM Coming to Small Screen
Scaachi Koul's excellent essay collection One Day We'll All Be Dead And None of This Will Matter may be coming to the small screen. Playback Online reports that a Toronto company, First Generation Films, has optioned the rights to the collection for a half-hour TV comedy that will also be Koul's tv writing debut. This sounds so fun!
In Cold Blood to Be Revisited in Limited Series
A "limited series" based on the 1959 Clutter family murders made famous in Truman Capote's In Cold Blood is being planned. Deadline reports:
"The new, limited series will reveal never-before-seen evidence gathered by law enforcement during the original investigation. It also brings to light newly discovered clues as to what really happened the night the Clutter family was killed."
On My Nightstand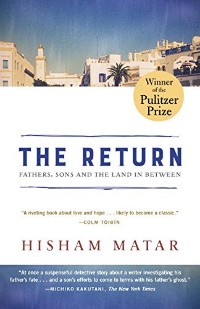 If I'm going to be totally honest with you, dear readers, my entire nightstand is filled with fiction right now. I got a bunch of holds in from the library, so I am immersed in those books at the moment. But when I get back to nonfiction, I've got two books I plan to pick up – American Eclipse by David Baron (narrative history about Gilded Age America and the 1878 total solar eclipse) and The Return by Hisham Matar (the 2017 Pulitzer Prize-winning memoir about Matar's "journey home to his native Libya in search of answers to his father's disappearance"). American Eclipse is because I want to learn more about the eclipse before August 21, and The Return because my book club will be reading it soon.
As always, suggestions, recommendations, and feedback are always welcome. You can reach me on Twitter @kimthedork or via email at kim@riotnewmedia.com. Happy reading!