Welcome to September, fellow readers. Fall is a big season in publishing, and this year is not exception… my list of new releases for September is about a mile long. But before we get into that, I want to peek back on a couple of summer releases I didn't get to feature yet, share some news from women writers, and feature a few book lists to add to your already toppling TBR. Let's get into it!
---
Sponsored by Endeavour Press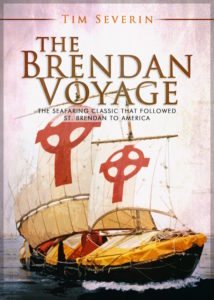 500 years before the Vikings and a millenia before Columbus, an Irish monk set sail westward on the Atlantic, in search of the Garden of Eden.
Acclaimed travel writer, Tim Severin, sets out on the same voyage using identical equipment that St Brendan describes in his sixth century account. This classic of modern exploration has been translated into 27 languages – find out why in this gripping book.
---
New Releases on My Radar
Reading with Patrick by Michelle Kuo — I don't know how this book didn't get my attention when it came out earlier this summer. After her college graduation, Michelle Kuo arrived in rural Arkansas as a Teach for America volunteer. This book is about her relationship with one student, Patrick, who was jailed for murder after Kuo finished her teaching assignment. Kuo returns to Arkansas to mentor Patrick as he waits for his trial to brgin. There's been some buzz about this one on the Book Riot back channels, all really good.
Bonus Read: Kuo answered five questions about the book for the New York Times.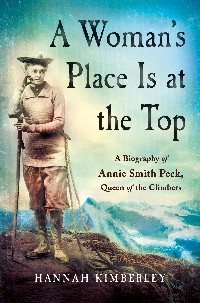 A Woman's Place is at the Top by Hannah Kimberley —  I've never heard of Annie Smith Peck, which is such a shame. A scholar, lecturer, educator, writer, and suffragist, Peck was also a daring mountain climber who became famous after climbing Matterhorn (scandalously, in pants!) in 1895. Hannah Kimberley began researching Peck for her PhD, and brings a wealth of new sources to the book. This one sounds exciting!
Bonus Read: The Sierra Club has a brief story on the book with some comments from the author.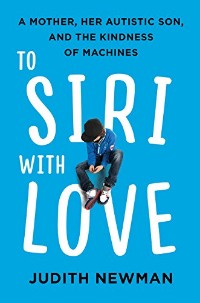 To Siri with Love by Judith Newman — In this book, journalist Judith Newman writes about her 13-year-old autistic son, Gus, and his relationship with his iPhone's virtual assistant, Siri. Newman explores how technology can help those who are struggling to find their voice, and what life is like for families trying to help an autistic child make their way in the world.
Bonus Read: This isn't related to the book, but I thought it was funny. In 2014, Newman wrote about her odyssey to get an author page published on Wikipedia.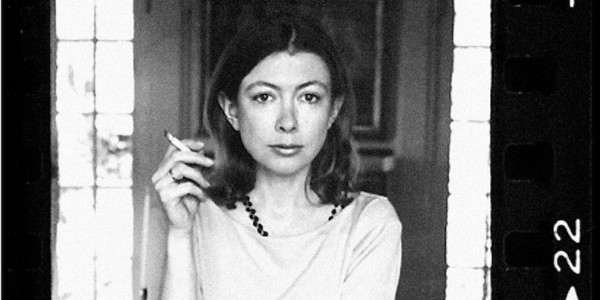 Photo by Julian Wasser, courtesy of Netflix
Netflix to Release Joan Didion Documentary
I am so in for this one. Netflix will be releasing a documentary on journalism legend Joan Didion on October 27. Titled Joan Didion: The Center Will Not Hold, the film is being directed by her nephew Griffin Dunne, who called it "a true labor of love." Joan Didion is basically too cool for this world, I hope I can channel some of that just by watching the movie.
Excerpts from What Happened Released
Hillary Clinton released an excerpt from her upcoming memoir, What Happened, that I think just about any woman can relate too. In the excerpt, Clinton shares what she was thinking during the second presidential debate, when Donald Trump spent a good chunk of the town hall looming over her shoulder. I remember being viscerally uncomfortable during that time, and it sounds like Clinton was too:
"It was one of those moments where you wish you could hit pause and ask everyone watching, well, what would you do? Do you stay calm, keep smiling and carry on as if he weren't repeatedly invading your space? Or do you turn, look him in the eye and say loudly and clearly, 'back up you creep, get away from me. I know you love to intimidate women but you can't intimidate me, so back up.'"
If you can't get enough of post-2016 election books, another one to look for in early September is Unbelievable by NBC News correspondent Katy Tur. You may recall that Tur was repeatedly targeted by Trump and, at one point, had to be escorted to her car by Secret Service agents after being called out at a rally.
Book Lists to Topple Your TBR
I love a good book list. Here are a few I've come across lately:
On My Nightstand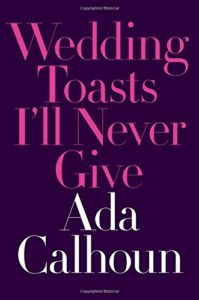 I'm in the middle of two books right now: Wedding Toasts I'll Never Give by Ada Calhoun and Black Flags: The Rise of ISIS by Joby Warrick.
Calhoun's book is an expansion of a Modern Life essay by the same name, and looks at the complexities of marriage. Instead of thinking of a wedding as the end of a love story, Calhoun treats it like the first chapter in a bigger story that will have its own challenges and beautiful moments. I thought a lot about my own relationships while reading this one.
Black Flags is… less cheerful than that. I can see why the book, a chronicle of the rise of ISIS from a prison in Jordan to the major force it is today, won the 2016 Pulitzer Prize. The narrative and storytelling are very strong, and it's really drawing me into this complex and terrible world.
And that's all I've got for this week, aside from some exciting news to share. Beginning this month, True Story will be going to a weekly newsletter, so look for me in your inbox again next Friday. You can reach me on Twitter @kimthedork or via email at kim@riotnewmedia.com. Happy reading!