YAY, NEW BOOK DAY! It's the first Tuesday of the month – how is it already July?!? – which means there's a bunch of new titles out today. I've got a big list for you below, and you can hear about a few of these books on this week's episode of the All the Books! Rebecca and I talked about amazing books we loved, such as Made for Love, In the Days of Rain, and Thank You for Arguing.
Before we get started, I have to ask: have you heard about Book Riot's new podcast Annotated, a documentary series about books, reading, and language? IT'S SO GOOD. It's like This American Life but with books! The next five episodes in the series will come out every other week, and you can subscribe to Annotated in Apple Podcasts, Google Play, or in your podcast player of choice. DOOOOOOOO IT!
---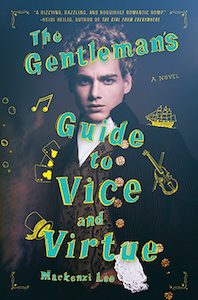 This week's newsletter is sponsored by The Gentleman's Guide to Vice and Virtue by Mackenzi Lee.
In this hilarious 18th-century romp, bisexual lord Henry "Monty" Montague's roguish passions are far from suitable for a gentleman. But as Monty embarks on his Grand Tour of Europe, his vice-filled days are ending. His father expects him to take over the family's estate, and Monty is also nursing an impossible crush on his best friend, Percy. So Monty vows to make this trip one last hedonistic hurrah and flirt with Percy from Paris to Rome. But a reckless decision turns their journey into a harrowing manhunt and calls everything into question, including Monty's relationship with the boy he adores.
---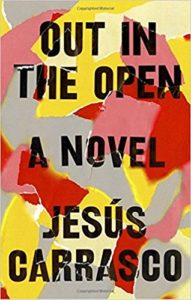 Out in the Open by Jesús Carrasco
Made for Love by Alissa Nutting
The Architecture of Loss by Z. P. Dala
An Oath of Dogs by Wendy Wagner
Thank You for Arguing, Third Edition: What Aristotle, Lincoln, and Homer Simpson Can Teach Us About the Art of Persuasion by Jay Heinrichs
In the Days of Rain: A Daughter, a Father, a Cult by Rebecca Stott
Draw Your Weapons by Sarah Sentilles
Chasing Down a Dream by Beverly Jenkins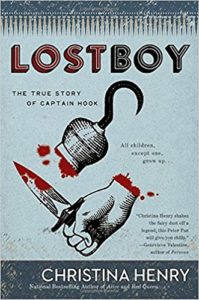 Lost Boy: The True Story of Captain Hook by Christina Henry
The Hidden Machinery: Essays on Writing by Margot Livesey
The Reason You're Alive by Matthew Quick
Don't Close Your Eyes by Holly Seddon
The Graybar Hotel: Stories by Curtis Dawkins
Persons Unknown by Susie Steiner
Heroine Worship by Sarah Kuhn
The Disappearances by Emily Bain Murphy
This Is the Noise That Keeps Me Awake by Garbage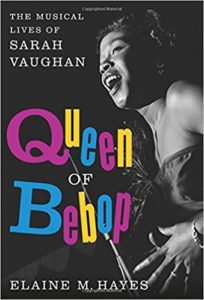 Queen of Bebop: The Musical Lives of Sarah Vaughan by Elaine M. Hayes
The Tower of the Antilles by Achy Obejas
Local Girl Missing by Claire Douglas
Who is Rich? By Matthew Klam
Sungrazer by Jay Posey
We Shall Not All Sleep by Estep Nagy
Devastation Road by Jason Hewitt
South Pole Station by Ashley Shelby
The Last Cowboys of San Geronimo by Ian Stansel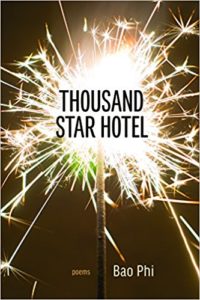 Thousand Star Hotel by Bao Phi
The Reluctant Queen: Book Two of The Queens of Renthia by Sarah Beth Durst
Woolly: The True Story of the De-Extinction of One of History's Most Iconic Creatures by Ben Mezrich
Scandalous Ever After (Romance of the Turf) by Theresa Romain
All We Shall Know by Donal Ryan
A Stone of Hope: A Memoir by Jim St. Germain, with Jon Sternfeld
The Man of Legends by Kenneth Johnson
Words on the Bathroom Walls by Julia Walton
The Little Book of Big History: The Story of the Universe, Human Civilization, and Everything in Between by Ian Crofton and Jeremy Black 
Around the Way Girl: A Memoir by Taraji P. Henson (paperback)
The Hour of Land: A Personal Topography of America's National Parks by Terry Tempest Williams (paperback)
On Trails: An Exploration by Robert Moor (paperback)
That's it for me today – time to get back to reading! If you want to learn more about books new and old (and see lots of pictures of my cats, Millay and Steinbeck), or tell me about books you're reading, or books you think I should read (I HEART RECOMMENDATIONS!), you can find me on Twitter at MissLiberty, on Instagram at FranzenComesAlive, or Litsy under 'Liberty'!
Stay rad,
Liberty