Happy Monday! I'm here again to share exciting news about books and comics. Enjoy your week! Be excellent to each other. – xoxo, Liberty PS – How is it already almost August?!?
---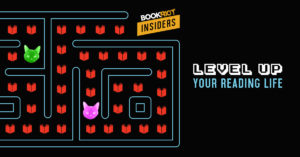 Sponsored by Book Riot Insiders
Join your fellow book nerds at Book Riot Insiders and get a sweet store deal, exclusive content, the magical New Releases Index, and more!
---
DEALS, REELS, AND SQUEALS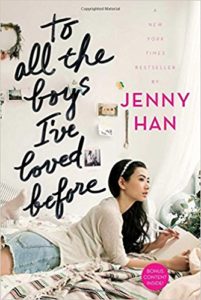 Lana Condor to star in To All the Boys I've Loved Before, based on Jenny Han's novel.
Saladin Ahmed and Elizabeth Wein are writing Star Wars books!
Michael Bennett of the Seattle Seahawks sold his book Things That Make White People Uncomfortable.
George R. R. Martin has announced two more books. But they're not what you think they would be.
And speaking of GRRM, Neil deGrasse Tyson has recruited him to help work on a video game!
Wonder Woman 2 is set to release Christmas of 2019!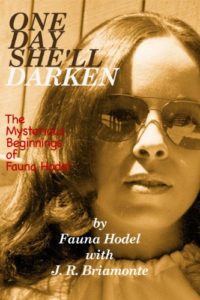 And speaking of Wonder Woman, director Patty Jenkins and star Chris Pine will re-team on the new TNT drama series One Day She'll Darken, inspired by the autobiography of Fauna Hodel.
Mystery writers Louise Penny and Lisa Jewell closed new deals with their U.S. publishers.
COVER REVEALS
Leesa Cross-Smith revealed the cover for Whiskey and Ribbons! (March 8, 2018)
See the cover reveal for Given to the Earth by Mindy McGiness! (April 10, 2018)
Happily Ever After has the exclusive first peek at The Radical Element anthology.
SNEAK PEEKS!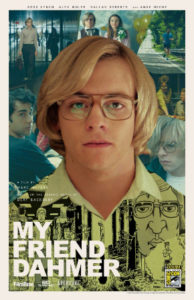 Hang on tight: Ready Player One has a trailer!
My Friend Dahmer trailer, for the film adaptation of the Derf Backderf graphic novel.
HBO shared the first image from FAHRENHEIT 451, starring Michael B. Jordan and Michael Shannon.
BOOK RIOT RECOMMENDS
At Book Riot, I work on the New Books! email, the All the Books! podcast about new releases, and the Book Riot Insiders New Release Index. I am very fortunate to get to read a lot of upcoming titles, and I'm delighted to share a couple with you each week!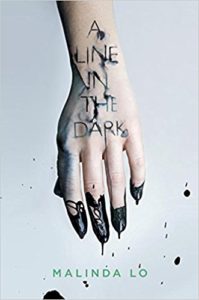 A Line in the Dark by Malinda Lo (Oct. 17, 2017, Dutton Books for Young Readers): When Jess Wong's best friend, Angie, comes out to her, she doesn't realize Jess has more than friend feelings for her. But it's too late for Jess to do anything: Angie is already falling for Margot Adams, a girl at a nearby school. Just as Jess is coming to terms with being permanently friend zoned, Margot's best friend disappears, and Jess and Angie are pulled into a tangled web of secrets and lies. This one is super twisty and super fun. And HOLY CATS, THAT COVER!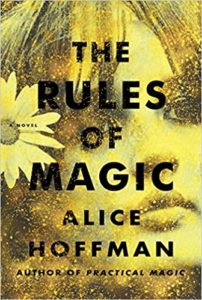 The Rules of Magic by Alice Hoffman (Oct. 10, 2017): In case you hadn't heard: there is a sequel to Practical Magic! Well, it's more of a prequel, following the witchy Owens aunts as they grow up in the early 1960s. But still. It exists, two decades after the first book. And it's GOOD! You don't have to have read Practical Magic to follow the plot of this one, but you should! And if you've already read it, isn't it time for a reread? Treat yourself to a little magic.
AND THIS IS FUNNY.
This textbook cover looks familiar…