Welcome back to In The Club, a newsletter of resources to keep your book group well-met and well-read. Today includes a spotlight on Victor LaValle's work, the Wrinkle in Time trailer, an assortment of theme ideas, and more!
---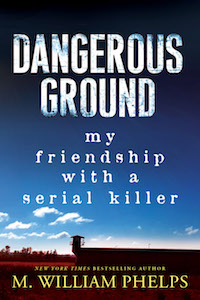 This newsletter is sponsored by Dangerous Ground by M. William Phelps.
New York Times bestselling author M. William Phelps, star of Investigation Discovery's Dark Minds, presents a real-life thriller about his relationship with "Raven," the serial killer who collaborated with Phelps on Investigation Discovery's Dark Minds. With meticulous reporting and intimate detail, true crime master M. William Phelps divulges major, newsworthy revelations about one of America's most prolific serial killers.
---
Page to screen alert: if you were thinking about picking A Wrinkle In Time back up, now is a great time! The trailer for the film adaptation is here, and I thought it was stunning. It's been at least two decades since I read the book, and I'm pretty sure there wasn't that much face-glitter in the original, but I'm willing to put up with some Hollywood-ization in the name of an amazing adaptation. Fingers crossed, and I've got my copy on the top of my TBR stack!
Here's a theme idea: the 7 deadly sins. As one Rioter argues, fiction wouldn't be much without humanity's worst flaws, and she's got a pick for each sin. If your book club thrives on picking apart motives for bad behavior, this is the list for you.
There's all kinds of historical fiction: speculative, revisionist, and more straightforward. B&N put together a list of 50 of their favorites across the spectrum and across the ages. Some of them might be familiar as popular book group choices (All the Light We Cannot See, The Nightingale), but others might surprise you. The list is primarily Western and could use some more authorial diversity, but there's a lot of options here for the book club looking to get historical.
Has your book club ever discussed a work of poetry? There's no time like the present; here's a piece on poetry's importance to one Rioter, along with six collections worth discussing.
Need more LGBTQ+ reads, particularly L and B? Here are two resources for you: 10 novels about black queer women (can I highly recommend you pick up Salt Roads?) and 7 classic lesbian and bi books that you probably missed.
We've still got a bit of summer left, which means there's still time to pick up these diverse recs! Sarah specifically chose ones that would make for good book club reads, and they include memoir, YA, and fiction, so you've got a lovely range to work with. 

For my fellow '80s movie lovers: here are book pairings for 16 Candles, The Princess Bride, Heathers, and more.
Spotlight on: Victor LaValle
I wish I could remember who first recommended LaValle's work to me, so I could thank them. I've been reading him for years, even though normally I avoid books that are this creepy; he's just that good. His books often take place in NYC and blend the fantastical and supernatural with elements of horror. Reading him can require a bit of bravery (and maybe a lot of lights turned on), and will leave you looking at modern life with a new perspective. His books are chockfull of characters, layers of plot, and commentary on society, so there's oodles to discuss. If you've never read him before, allow me to introduce him to you!
– Get a sense of his taste and influences: LaValle chose 5 books to talk about over on LitHub.
– Need more info about his work? Here's a reading pathway from Tor.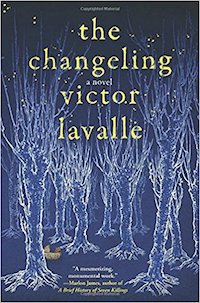 Want to dive in with the most recent? The Changeling is an incredibly intense, memorable, and compelling read, and follows Apollo Kagwa, a book dealer trying to make ends meet. We learn just enough about his childhood to understand why being a dad is simultaneously so important and so difficult for him. He falls for a librarian named Emma, they get married and get pregnant, and everything seems to be going well enough — until the day that Emma shackles him to a chair, kills their baby, and then disappears. But that's just the first third of the book; Apollo soon discovers that nothing is as it seems, and his quest through New York City takes him to places no parent ever wants to go. It's bloody, it's terrifying, and not just because of the monsters going bump in the night. Rather, not just because of the supernatural monsters; there are human monsters involved as well.
LaValle has always been good at going to the dark places in the human psyche and lacing in the fantastical. That skill is the reason I pick up each and every book he writes. In this book he's pulling no punches, and his storytelling is top-notch. If you're ready to dive into the deep end, pick it up ASAP.
A few reviews for The Changeling that I found insightful:
– The NY Times has a measured critique.
– NPR called it "enchanting, infuriating, horrifying, and heartbreaking."
– USA Today gave it 4 out of 4 stars.
And that's a wrap: Happy discussing! If you're interested in more science fiction and fantasy talk, you can catch me and my co-host Sharifah on the new SFF Yeah! podcast. For many many more book recommendations (including the occasional book club question!) you can find me on the Get Booked podcast with the inimitable Amanda.
More Resources: 
– Our Book Group In A Box guide
– List your group on the Book Group Resources page