Today's Riot Rundown is sponsored by The Separatists by Lis Wiehl.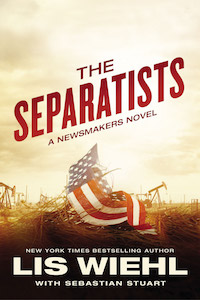 Bestselling novelist and national legal and political news analyst Lis Wiehl takes us behind the anchor's desk and into a country being torn apart.
Reporter Erica Sparks heads to North Dakota, to investigate Take Back Our Homeland, a large secessionist group threatening our Union.
When Erica discovers a potential informant murdered in her Bismarck hotel, she realizes Take Back Our Homeland might be even more dangerous than she thought. She unwittingly becomes one of the key players in the story she's reporting. Her fear and anxiety escalate – for her family and her own life.