June has brought us two of the most anticipated memoirs of the year, one from Sherman Alexie and another from Roxane Gay, along with a host of book recommendation lists from across the internet. Read on for more!
---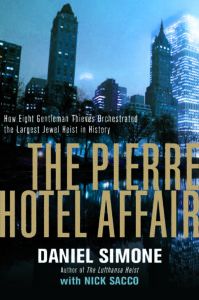 Sponsored by The Pierre Hotel Affair, by Daniel Simone with Nick Sacco. Published by Pegasus Books.
At 3:50 a.m. on January 2, 1972, a group of thieves pulled up in a limo to New York City's famed Pierre Hotel. Dressed in tuxedoes, they entered the hotel and—with near-balletic choreography—seized the security guards and took as hostages the night staff and several unfortunate guests. The deposit boxes inside the vault chamber were plundered and, after holding the Pierre under siege for almost two hours, the gentlemanly thieves departed in their limousine with a haul of $28 million.
A suspenseful narrative of mafia intrigue, police corruption, and personal betrayal, The Pierre Hotel Affair is the incredible true tale of one of the greatest heists in American history.
---
New Books On My Radar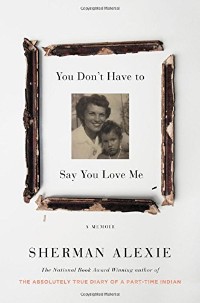 You Don't Have to Say You Love Me by Sherman Alexie (June 13 from Little, Brown) — Following the loss of his mother, Sherman Alexie wrote this memoir full of "raw, angry, funny, profane, tender memories of a childhood few can imagine, much less survive." His mother, Lillian, was a wealth of contradictions that Alexie explores in the book. I haven't seen as much buzz about this one as I expected, but early reviews have been very good.
Bonus Read: Alexie talks about his childhood, his writing, and the state of Native writers in this interview with NPR.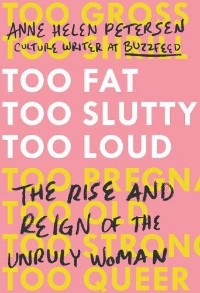 Too Fat, Too Slutty, Too Loud by Anne Helen Petersen (June 20 from Plume) — In this essay collection, Anne Helen Petersen, a culture writer at BuzzFeed, looks at the ways in which female celebrities, from Lena Dunham to Nicki Minaj, are pushing against the boundaries of what it means to be an acceptable woman today. I am all for a book celebrating the unruly, persisting, opinionated women that the world loves to try and push down.
Bonus Read: In a recent BuzzFeed post, Petersen asks why we like to project the resistance on to Melania Trump.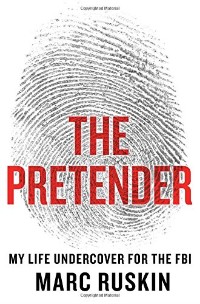 The Pretender by Marc Ruskin (June 6 from Thomas Dunne Books) — During the 1990s and 2000s, Marc Ruskin was one of the FBI's top undercover operatives. Engaged in multiple cases, Ruskin would change identities daily, working to investigate public corruption, fraud, drug trafficking, counterfeiting and more. The Pretender is an inside look at the work of undercover agents, even in a world increasingly reliant on electronic investigations.
Bonus Read: Ruskin highlights some of the stories from the book and talks about the work that goes into creating undercover identities in this interview with VICE.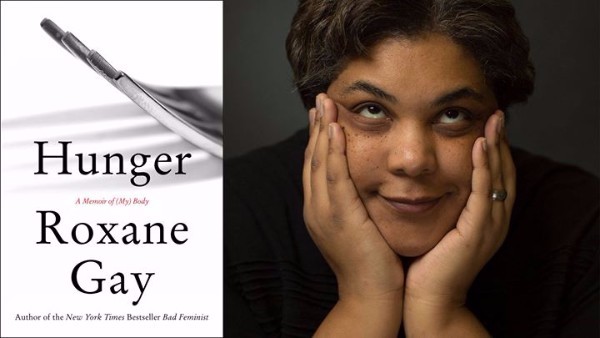 Lots of Press for Roxane Gay's Hunger 
On June 13, Roxane Gay's highly-anticipated memoir, Hunger: A Memoir of (My) Body, hit the shelves, accompanying a dizzying media blitz in outlets around the world… not all of it done particularly sensitively (which shows why there's a deep need for this book).
Gay and others have been very critical of a story published by an Australian website, Mamamia, which revealed a number of the private requests made ahead of Gay's interview. I managed to read the story before it was deleted and an apology was posted… it was pretty horrendous. The Mashable article linked above gives a good overview.
Thankfully, much of the other coverage has been excellent. For example, Gay's interview with Trevor Noah on The Daily Show was great (hopefully that link works, it was being futzy for me). I also enjoyed interviews/profiles published in ELLE, Vogue, and NPR. For those of you who have read Hunger, what did you think?
Best Books and Summer Reading
Can you believe we're half-way through 2017? Whew! With the midway point of the year, we've got a ton of best books so far and summer reading lists coming out:
Over at Book Riot, we've published some great nonfiction book lists as well — stories of strong as hell females, books to read if you love Veep, great military history books, and nonfiction about hair. I can feel my TBR tumbling already.
On My Nightstand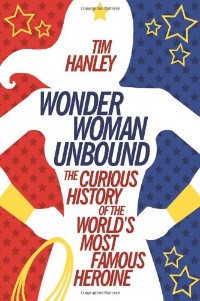 After seeing and loving Wonder Woman, I decided I wanted to learn more about the history of the character. I hemmed and hawed over a few titles, finally settling on Wonder Woman Unbound by Tim Hanley. I almost picked The Secret History of Wonder Woman by Jill Lepore, but didn't love her writing style from a previous book and so decided to try someone new. Hanley is also a comic book historian, so I felt good about his credentials.
Anyway… so far, so good! Hanley is a funny writer, but I like the way that he's approaching his subject with a sense of seriousness, using a mix of historical data and close reading of the comic books. He's structured the book to explore Wonder Woman's portrayal through various periods of comic book history, so I think the book will give a newbie like me a good overview in that respect as well.
As always, feedback and comments are always welcome. You can catch me on Twitter @kimthedork, Instagram @kimthedork, or via email at kim@riotnewmedia.com. Happy reading!