Hi Kid Lit friends!
My kids are officially out of school for the summer, which means my productivity as a writer has declined by 90%. But I'm excited for the change in seasons and the different rhythms, so this week I thought I'd drop some links for Summer Reading Programs for kids. It's pretty neat that organizations and companies take on this initiative and promote summer reading as one of their priorities.
---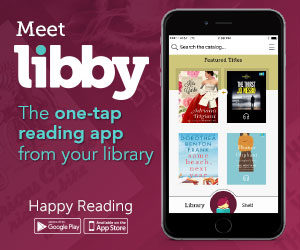 Meet Libby, a new app built with love for readers to discover and enjoy eBooks and audiobooks from your library. Created by OverDrive and inspired by library users, Libby was designed to get people reading as quickly and seamlessly as possible. Libby is a one-tap reading app for your library who is a good friend always ready to go to the library with you. One-tap to borrow, one-tap to read, and one-tap to return to your library or bookshelf to begin your next great book.
---
Barnes and Noble's Summer Reading Program
Every summer, Barnes and Noble hosts a summer reading program. Kids in grades 1-6 who read eight books can fill out a summer reading journal form and submit it to redeem a book. Note that the book prizes are limited to what Barnes and Noble has available for the program, but in the past they have had a good selection (and bilingual choices) for lots of different ages.
TD Bank's Summer Reading Program
Kids in grades K-5 who read ten books this summer can fill out a Summer Reading Form and earn $10 for their TD Simple Savings Account.
Half Price Books Summer Reading Program
Kids are encouraged to read fifteen minutes a day, and when they reach 300 minutes they can submit their reading log to Half Price Books (check out store locations here) for bookworm bucks to spend in the store.
Scholastic Summer Reading Program
This program has kids go online to record the number of minutes they have spent reading in the summer. Every week, kids can redeem virtual prizes and unlock rewards.
Chuck E. Cheese's Summer Reading Program
Kids who read two weeks in a row can bring in their completed Reading Rewards Calendar for ten free tokens. Be sure to read the fine print though! This offer is only eligible with a food purchase (beverages don't count).
Local Public Libraries
I think my favorite of all summer reading programs are the ones hosted by local libraries. Librarians are so creative in making weekly challenges, and my kids love participating in our local library programs (the wonderful New York Public Library) every summer.
New Picture Book Releases!
So many awesome books out recently! Here are some of the ones that I loved.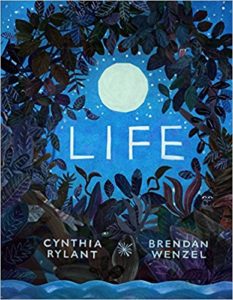 Life by Cynthia Rylant, illustrated by Brendan Wenzel (Beach Lane Books, 6/27/17)
Oh my goodness, I love love love this book. Cynthia's Rylant's words flow through the book so beautifully and reveal a deep wisdom about the earth and the life in it. I cannot imagine a better illustrator for it than Brendan Wenzel, who captures so much beauty in each page, whether it be a snake rustling through the grass or a bird caught in a dark storm. Each page is a delight, each word perfect.
Town Is By The Sea by Joanne Schwartz, illustrated by Sydney Smith
This is such a beautifully written and illustrated book. The story alternates between scenes above ground with gorgeous sea views, and scenes below ground with the coal miners working under the sea in darkness and danger. Sydney Smith paints stunning ocean scenes, and it makes me feel like I am right there, standing on the shore, looking out at the sea. My two daughters, ages seven and nine, loved the story and the repetitive phrases.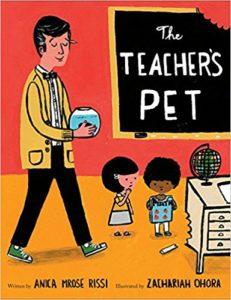 The Teacher's Pet by Anica Mrose Rissi, illustrated by Zachariah Ohora
This funny book is about a teacher who brings an unexpected pet into the classroom. Readers will guess it is a fish, given that it arrives small and in a goldfish bowl, but I imagine readers will have much to say as they watch the pet grow and create havoc in the classroom. The illustrations are filled with hilarious details and gorgeous pops of color.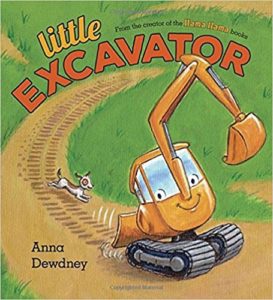 Little Excavator by Anna Dewdney
This is a lovely picture book by the late Anna Dewdney (author of the llama llama books). In Little Excavator, she seamlessly combines two themes that young kids are sure to relate to: excavators and growing pains. Thinking back at the hours of entertainment an excavator provided my kids when they were young, I know this one will be a hit with the littlest readers.
New Chapter Book Releases!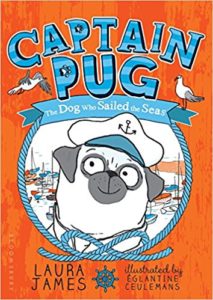 Captain Pug, The Dog Who Sailed the Seas by Laura James, illustrated by Eglantine Ceulemans
My favorite thing about this book is the charming illustrations of Pug, an adorable dog made even cuter by the hats he wears and his single-minded focus on food. In this story, Pug and his best friend Lady Miranda are off on a boating adventure. But Pug is scared of the water, and instead distracts himself by wandering over to a picnic basket and crawling inside, not knowing he will be picked up and taken away. A funny story filled with color illustrations.
New Middle Grade Releases!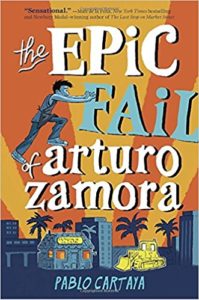 The Epic Fail of Arturo Zamora by Pablo Cartaya
I love a good summer book, and this one doesn't disappoint. Set in Miami, Arturo and his family are all involved in some way with the family restaurant, La Cocina de la Isla. When an opportunity to expand is presented, the family puts in a proposal. But when a land developer comes into town with flashy promises, Arturo and his family have to fight back. I loved this story and the entire Zamora family!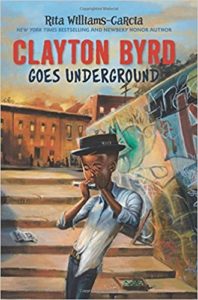 Clayton Byrd Goes Underground by Rita Williams-Garcia
Rita Williams-Garcia does it again, weaving a middle grade book so tender and heartbreaking that I hurt for Clayton Byrd and the struggle he had between the closeness he felt for his grandfather and his own mother's ambivalence to the things and people Clayton loved most. This book is filled with growing pains and music and bullying and getting lost and getting found. I loved every word.
Backlist Bump!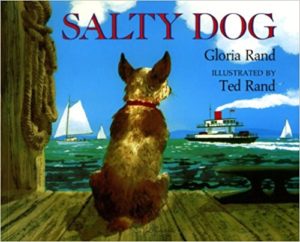 Salty Dog by Gloria Rand, illustrated by Ted Rand
I always like reading this picture book in the summer. It's about a boat maker named Zack who gets a puppy and wants to one day sail the world with him. He names him Salty, and soon everyone on the ferryboat falls in love with the dog as they go back and forth between the mainland and the boatyard. It's a fun summer story, and the illustrations are filled with water and seagulls and boats. Somehow, this story fills me with excitement for summer adventures.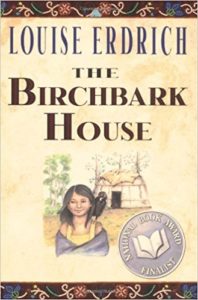 The Birchbark House by Louise Erdrich
I adore this series by the legendary Louise Erdrich! The series begins telling about the life of a girl named Omakayas who lives with the Ojibwa community in the 1840s on the land her people call the Island of the Golden-Breasted Woodpecker (near present-day Lake Superior). The series continues along the same family line, and there are currently five books total: The Birchbark House, The Game of Silence, The Porcupine Year, Chickadee, and Makoons.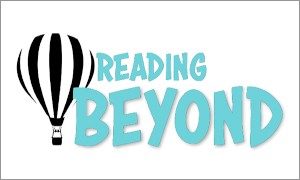 Before I sign off, I wanted to drop this article link from the Children's Book Council, which announced the inaugural Reading Beyond book list. This list includes an annotated bibliography for parents, caregivers, teachers, librarians, and others seeking book recommendations for children who read at an advanced level. The list currently has seventy-five titles. The list is divided into three categories, with 25 books each: for kindergarten and first graders reading at a third grade level; for second and third graders reading at a fifth grade level; and for fourth and fifth graders reading at a seventh grade level. I checked it out and found the list to be very well curated with a great selection.
By the time you get this newsletter, I'll be at the American Library Association Conference in Chicago. I'm excited to share the new and exciting books I learn about at that conference with you next month!
In the meantime, I'd love to hear from you about the children's books you're reading and enjoying. Find me on Twitter at @KarinaYanGlaser, on Instagram at @KarinaIsReadingAndWriting, or email me at karina@bookriot.com. See you next week!
xo,
Karina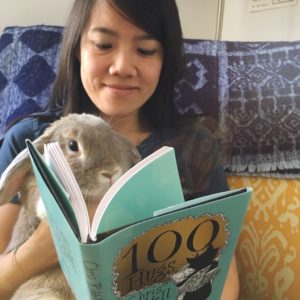 Izzy and I love this book by Chris Riddell, called 100 Hugs. It's filled with illustrations of hugs – 100 of them. What could be better than that?